James Canton
| | |
| --- | --- |
| | TRAVELS FROM |
SPEAKING FEE RANGE ** Please note that while this speaker's specific speaking fee falls within the range posted above (for Continental U.S. based events), fees are subject to change. For current fee information or international event fees (which are generally 50-75% more than U.S based event fees), please contact us.


$25,000 to $30,000
PROFILE
James Canton
| | |
| --- | --- |
| | TRAVELS FROM |
SPEAKING FEE RANGE

*




$25,000 to $30,000
As a former Apple executive and high-tech entrepreneur, for nearly 20 years, this global futurist has been accurately forecasting key tends and technologies shaping our world.
Dr. Canton's visionary presentations help audiences identify which global trends might be opportunities for their organizations, and the tools he provides help them prepare for their re-imagined future.
Dr. Canton's presentations are full of information and tools that allow attendees to assess their opportunities and make decisions about how to approach future trends.
Named "the digital guru" by CNN and "Dr. Future" by Yahoo, Dr. Canton is the author of The Extreme Future: The Top Trends That Will Reshape the World in the 21st Century and Technofutures: How Leading-Edge Innovations Will Transform Business in the 21st Century.
For nearly 20 years, Dr. James Canton has been accurately forecasting key tends and technologies shaping our world. He is a former Apple executive and high-tech entrepreneur, as well as a leading global futurist. He has advised three White House administrations and more than 100 companies on technological trends and their impact on the future.
Dr. Canton is CEO, chairman and founder of the Institute for Global Futures, a visionary think tank that advises businesses and government. Named "the digital guru" by CNN and "Dr. Future" by Yahoo, Dr. Canton is the author of The Extreme Future: The Top Trends That Will Reshape the World in the 21st Century and Technofutures: How Leading-Edge Innovations Will Transform Business in the 21st Century.
Considered one of the top presenters this century by Successful Meetings Magazine, Dr. Canton has spoken to and worked with thousands of organizations around the world. He also has been a commentator on CNN, CNBC, Fox, PBS, and ABC, and been featured in Fortune, The Wall Street Journal, The Economist, Bloomberg Report, The New York Times, and US News and World Report. His FutureGuru blog has a worldwide audience.
Dr. Canton has held academic appointments at Singularity University at NASA, the Kellogg School of Management, MIT's Media Lab, and the Potomac Institute. He also has served on the International Advisory Council, Economic Development Board for the State Singapore, and advised the National Science and Technology Council, and US Departments of State, Defense, and Health and Human Services.
ON SPEAKING
What do you want people to learn / take away from your presentations?

I want people to learn about trends that will enable their lives and their business, both the risks and the opportunities.
What kind of special prep work do you do prior to an event? How do you prepare for your speaking engagements?

I research the industry and the organization. I look at what they want and how I can be of service to transform my talk, to enable them to realize new opportunities.
Have you had any particularly memorable speaking engagements / unusual situations arise while on the road?

I gave a talk at NASA on innovation and was surrounded by fascinating inventors of the future.

I recently was in Greece for a global Middle Eastern client where I learned about cultures, tech and changes in that part of the world. That was fascinating to dive into.

I did a program in Bangkok and enjoyed the Asian culture and the challenges of dealing with embracing innovation so far from American ways of doing things. It was a great learning opportunity.

What types of audiences would most benefit from your message?

All types can benefit, both private sector, government and associations. Everyone needs to know about innovation and the key trends that are shaping our world.
Which of your keynote speaking topics are your favorites and why?

My favorites are "Future Smart", which covers the big sweeping trends that will transform our world, and "Technofutures," all about future technology and innovation.
What inspired you to start doing speaking engagements?

Wanting to help my clients understand how to better manage change and lead for the future inspired me to give talks. Too many clients were - and currently are - having a difficult time managing the future.
How much do case studies, personal stories and/or humor factor into your keynote speech content?

These are all important parts of making a talk successful. Personal stories can be most powerful. I look back as an Apple Computer executive and there are so many stories that I am reminded of working there and at my other startup companies; I have plenty to choose from and to share.
What are some of the successes you've helped clients make?

I have helped many clients get "Future Ready;" where I opened up new paths to growth and awareness. I've worked with many businesses, including GE, UPS, IBM and General Mills. This led to new divisions such as GE's Ecoimagination, UPS's Diversity & Inclusion division, and Apple's artificial intelligence, and health care research.
TESTIMONIALS
"Your skillful weaving of societal, business, technological and payments industry trends gave my team much to think about. The breakout groups we held following your presentation were highly energized and productive as a result of the material you presented."
Robert W. Selander, President and CEO, MasterCard International
"Your Technofutures presentation was a smashing success, and we are really looking forward to another successful briefing in Seattle"
Rich Dietz, President Sales Global Markets, SBC
"Your insights on the key trends and strategies that will shpae the future of mobile business, on what consumers want, and on the wireless business models and technologies that will create opportunity for straategic advantage in the future were enlightening."
Gina Lombardi, Senior Vice President, Qualcomm
"Your vision of future customer and market demands, especially as they relate to the wireless and transportation industries, was thought provoking for our execs, technical managers and inventors"
Harry J. Pearce, Vice Chairman, General Motors
"All of our guests, and our MetLife team, at the recent Customer Advisory board meeting thoroughly enjoyed your presentation. It was both timely and on point. You obviously understand the broad trends affecting the country, and what possible outcomes may result. We also appreciated just the right mix of wit and wisdom."
Craig J. Guiffre, Vice President and Chief Marketing Officer, MetLife
"Your provocative presentation along with your remarks, observations, examples and insights clearly motivated and illuminated the day′s discussions"
D.B. Schoenfeld, Senior Vice President, Federal Express
"Your presentation was dynamic, while the use of video was particularly powerful"
Carl V. Zangardi, Vice President, Prudential Investments
"I would highly recommend you to other corporations and events that might occur in the future. I feel that your presentation style and personality were fresh and very interesting to me and all attendees."
Paul J. Latchford, Senior Director of Strategic Businesss, Hughes Network Systems
"We especially appreciate the way you customized your presentation to our specific businesses and markets. Your cutting edge multimedia presentation, expertise and obvious passion for the topic translated to an informative, entertaining and actionable presentation."
Peter Blatman, Senior Vice President and Managing Partner, Computer Sciences Corporation
"Your presentation was excellent and enlightening. Your knowledge of the subject combined with your enthusiastic delivery style certainly resulted in an outstanding session."
Linda C. Murphy, Director of Corporate Communications, PPG Industries
"Your presentation was insightful, thoughtful and clear. Your ideas were fresh and gave the audience, all of whom have years of health care experience a new lens with which to see the challenges that face our industry. It was the real highlight of our conference."
Debra Shepard, VP Marketing, Consortium Health Plans, Blue Cross
"Your Technofutures presentation made quite an impact on our agents, brokers and St. Paul staff"
Leslie Merritt, Manager of Events, St. Paul Health Care
Partial Client List:
ABB Business Processes
AC Nielsen
Advanstar
Alaska Credit Union League
Bank of Montreal
Bank Securities Journal
Barclays Bank
Battery Council International
GTE
GTE-TSI
Harte Hanks
The Hartford
Insurance Services Office
Internal Revenue Service
International Association for Education Management
Sony
Southwestern Bell Telecom
Sprint Corporation
Steel Services Center Institute
Visa
Voluntary Hospitals of America
Washington Mutual
Wescorp
Xerox
XL Capital
PROGRAMS
Dr. James Canton's fast-paced presentations are jam-packed with information and tools attendees can easily incorporate into their own organization. His focus is on helping people see how global trends might be opportunities for them, and on helping them prepare for their organization's future. Dr. Canton paints a vivid picture of the future, and then poses thought-provoking questions attendees need to ask themselves.
Future Smart: Managing Emerging Tech Trends
Business is being transformed by the innovation process and disruptive technologies. From the Internet of Everything, Digital Supply Chains, Cloud Computing, Big Data, Artificial Intelligence, Mobile, Analytics to building the Predictive Organization--are all redefining the enterprise. In this keynote, based on Dr. Canton's New Book Future Smart, he forecasts what every business leader needs to know Now to thrive over the next 20 minutes to 20 years.
The Extreme Future: The Top Trends That Will Shape the 21st Century
Based on Dr. Canton′s acclaimed book, The Extreme Future, this informative keynote provides a strategic overview of the top trends that will shape the future of business and society. Constantly updated with fresh research and forecasts, this keynote is a strategic briefing on what disruptions and opportunities are coming fast that will impact your world. Future trends covered include: Climate, energy, technology, the workforce, security, the economy, health care, demographics, entertainment, and lifestyles. Find out what′s next and how to prepare today via this overview of the most recent forecasts that will shape the future marketplace, society and your life.
Velocity - The Top Trends Happening Now
Are you operating with Velocity? Get out in front of change. Learn what′s coming next. Complex changes and trends are redefining business, markets and society. Real-time change is the New Future. Managing uncertainty is now. New business models, new strategies, new customer demands, new innovations, new demographics, new employees, new rules, new technologies are ALL creating velocity and change. Find out what′s happening NOW and how to anticipate what′s coming next. Find out what are the top trends that are affecting your customers, employees, partners and competitors that you must know about know to better compete in the New Future. This keynote is a comprehensive overview of the top trends you need to know now.
The Future of Cloud Computing and Big Data
Smarter, faster, leaner business is coming led by IT. A transformation in IT is coming fast. The next generation of business services will be shaped by Cloud Computing and Big Data Analytics. Find out how to use these two massive innovations to establish a competitive advantage in your organization and what′s next for business and IT. Learn about integrating your mobile, social media, customer service management and business process transformation to this key trend. Learn how to turn your info into powerful innovative knowledge about customers, employees and competitors from using smarter IT strategies based on this trend. Find out how to mine your digital exhaust and monetize info to make it intelligence and power to compete and create results faster.
The Mobile Future
An explosion of app′s, devices, platforms and media are transforming business, markets and society. Mobility is transforming business. But what are the long term and short term implications for your business? The mobile web is transforming the enterprise; how we touch customers; how we interact with partners and with employees. Find out what′s next for mobile and how this trend is shaping your future. From entertainment, health care, finance to media--the web is bringing the mobile era to everyone everywhere. Find out what′s next and what the top trends for mobility will be this year.
Future-Readiness: How to Think About Strategy
Business strategy is a framework to see the convergence of trends that create opportunity. Strategy takes into consideration the holistic forces of change, competition, resources, time and assets. Discover how to think and plan more strategically about your organization′s future. Learn how to develop scenarios and frameworks to do productive and effective strategic thinking. Find out how to become future-ready by thinking more effectively about strategy.
Technofutures: The Top Innovation Trends That Will Shape The 21st Century
The global innovation economy is the central driver of business change in this century. This keynote is a sweeping overview of the top innovations and technologies that will transform the future—many that are emerging now. Based on his CNN special and book, Dr. Canton identifies the top innovations--from the Internet 3.0 to next generation genomics, virtual reality media, anywhere wireless, longevity medicine, quantum computing and nanotech to robotics that will drive future change in business and society. This keynote is an entertaining overview about the future of innovation what is coming fast—and how you can prepare for the extreme change.
Navigating the Extreme Economy
The current economic crisis offers companies and leaders a unique opportunity to rethink their business. It is no longer "Business as Usual". Complext new challenges brought by the customer, technology, competitors and the marketplace will make being successful in business tougher than ever. Welcome to the Extreme Economy. In this keynote, best-selling author, futurist and business visionary, Dr. James Canton identifies the key trends, risks and strategies that will enable you to effectively deal with the Extreme Economy.
Future Smart: Managing Extreme Change
Managing change has become recognized as one of the key drivers of competitive advantage, growth and success for any business. Many of the challenges facing business can be overcome by better managing change. Being a faster, smarter change manager will be a vital competency for the 21st Century Leader. How leaders understand change and use change differently than the competition may become a secret weapon for building future growth and sustainability into their business. This keynote will teach leaders how to manage change for innovation to get the authentic benefits.
The Innovator′s Mindset
Innovation is central competitive force of the 21st century organization. This keynote is a strategic overview of what leading innovators think and do to succeed. . Business cases where innovative leaders and companies are using strategies to grow market share, establish competitive advantage, better deliver customer experiences and enhance quality will be demonstrated.
Eco-Business: Towards a Sustainable Future
Sustainability is a powerful new trend affecting markets, business and consumers. Changes in climate, oil, energy, security, pollution and eco-hazards create new risks and opportunities for business. This keynote shows how to develop an Eco-Business strategy that is clean and green.
Web 2.0: The Future of the Internet
Radical evolution of the Internet will continue to transform business, communications and society in fundamental ways. This keynote forecasts the key trends that will shape the Inernet--starting with Web 2.0 and going deep into the future--telepresence, social advertising, virtual reality, social networking, pervasive mobility, sensing and the impact on consumers.
The Extreme Future Of Health Care
A series of radical trends and disruptions are reshaping health care. This profound transformation will change business models, standards of care, the management of disease and redefine the health care model. What will happen next will affect the future of business, science, the workforce and society. The transition from health care as disease care to prevention will transform human beings. Few organizations are prepared for the trends that are coming and what will be required to effectively navigate this future.
The Future of Financial Services In A High Tech World
New innovations from wireless, to Internet 2 and virtualization, are reshaping the competitive landscape of financial services. From digital TV to wireless connectivity in cars and public kiosks, new tech innovations will drive competition. Shifting customer segments and globalization are creating change. This keynote identifies the top tech trends that will reshape financial service companies impacting on customers, industries and markets.
Help Wanted: The Future of the Workforce
This keynote identifies the top trends that will shape the future of the workforce. Access to smart and skilled talent will define the winners and the losers in the 21st century economy. This presentation reviews the emerging workforce trends and challenges that will impact organizations worldwide. These forecasts will bring to light the future risks and shifting demographics, skills, tech, needs and values of the future workforce.
The 21st Century Leader
Leadership is being redefined in the global economy where challenges from technology, the workforce, customers, and the competition are changing the very nature of organizations. Learn how to develop the Future-Ready Leadership Strategy, to anticipate the business-critical trends that will shape tomorrow. Find out how leaders can better prepare for the future.
Consumer Trends 2015
Get in synch with the mind of the consumer. Where are future consumers headed and why? This keynote reviews the top consumer trends that will shape the marketplace of today and the future. Emerging trends such as the Blended Reality, Social Networking, Click-Stream, Green & Clean, and Health Enhancement will redefine markets and products. Find out what the key consumer trends are that will determine competitive advantage in the near future and how they will affect you.
The Future of Globalization
What are the ways to leverage globalization for competitive advantage? What is happening offshore in regarding innovation, population, economics that you need to know about NOW? This keynote forecasts the opportunities, trends and challenges of globalization. Find out what's next for the future of globalization including: the war for talent, real-time trade, supply chains, technology, security, emerging markets, new consumers and the Innovation Economy. Explore new forecasts from China, India, Latin America, the US and Europe. Discover how your organization can better navigate the future.
The Future of mBusiness and the Wireless Information Society
This keynote reviews the top trends, innovations, opportunities and risks that will shape the future of mobile business and its impact on society. From the customer-centric world to pervasive mobility—a new wireless future is emerging.
The Click-Stream Consumer
There is a powerful and dynamic new consumer who is fast emerging in the global marketplace. A new report by the Institute for Global Futures focuses on the power of the Click-Stream Consumer. Who is this consumer? How do you sell to them? How can you reach them? What do they need? The Click-Stream Consumer will redefine markets, industries and competition in the near future. Companies will have to retool their enterprise to attract them. Find out how.
The Future of MegaCities
A transformation in cities is going on. Over 80% of the 6 billion people on the planet today are living in cities. By 2040, there will be over 8 billion. Over 100 new cities will be created within 25 years in China alone. Over 20 new MegaCities will redefine the consumer marketplace and society. Most of these cities of over 8 million people each will be in the developing world. With the huge migration to cities of the global population, what challenges will these cities face? What are the opportunities and risks? How should global organizations prepare for the future of cities?
The Real-Time Enterprise: Creating Competitive Advantage in the Global Economy
New and complex changes are emerging that will force enterprises to operate in entirely new ways. The interconnected linkage of supply chains, markets and businesses represents a new challenge for all companies. The key strategy for creating competitive advantage lies in understanding the trends that will shape the networked marketplace. RealTime is the pass code for the 21st century enterprise.
The Future of Security in a High Tech World
This presentation examines the future of security in a high tech world. Dr. Canton will identify the top trends, developments and emerging technologies that may determine your economic survival in the future. Technology is a key weapon used by terrorists for attack as well as a powerful deterrent for prevention and protection. This presentation demystifies the technologies, describes in a non-technical way the future issues and maps the landscape of challenges that will face every organization as it learns to navigate the future.
BEST-SELLING BOOKS
Future Smart: Managing the Game-Changing Trends that Will Transform Your World
A forecast of the most important game-changing trends—and how to manage and profit from them to improve your life.
We live in a time of complex and radical change. Those that are ill-prepared for the seismic shifts set to occur over the next thirty years will be in for a rough ride.
From leading global futurist and advisor James Canton, the acclaimed author of The Extreme Future and Technofutures, comes Future Smart: the essential blueprint on what's coming next. It details the key changes—in health and medicine, technology and communication, the global economy, the earth's climate, energy, and business—that every person, company, and government must understand in order to not only adapt accordingly but thrive in the coming decades. Going beyond prediction, Canton shows readers how to get "future-smart" with strategic steps they can take today to navigate tomorrow.
The Extreme Future: The Top Trends That Will Shape the World for the Next 5, 10, and 20 Years
Get ready for fast, radical, and complex change. Get ready for The Extreme Future. Our world is constantly buffeted by new and dramatic changes that we can't fully grasp. No one is fully prepared for the challenges, crises, and risks that lie ahead. The Extreme Future is a blueprint for what's next and how to navigate these changes.
An advisor to three White House's spanning more than 30 years, Dr. Canton challenges us that with the right information about future trends it is possible to identify probable outcomes. It is possible, with the right information to navigate the Extreme Future.
Technofutures: How Leading-Edge Innovations Will Transform Business in the 21st Century
Technofutures provides a visionary and bold forecast of how leading-edge innovations will transform business and society in the 21st century. This book is a blueprint for carving out competitive advantage. If you want an informative, entertaining and easy-to-access briefing of what innovations will shape the future then Technofutures is for you. Find out what the future holds for customers, lifestyles, and markets. Discover what the future of health care, financial services, entertainment, computers, nanotechnology and education will be. Hold on to your seat as Dr. Canton, who CNN calls the Future Guru, forecasts the top trends you must know about now to thrive in the 21st Century.
EXCLUSIVE INTERVIEW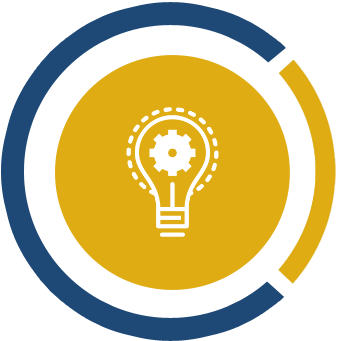 "Throw out the rule book. If you are not reinventing yourself and challenging your assumptions about rules, market ideas, what customers really want, and how digital tech is transforming every industry, then you are missing something that will doom your company's future. "
In this interview, Dr. Canton discusses:

How can leaders help foster a culture of innovation.

Top trends that are influencing our world now, and will continue shaping the 21st century.

Some of the ways cloud computing and big data are affecting information technology.

What "clickstream" consumers are and how are they redefining markets.