Yossi Ghinsberg
| | |
| --- | --- |
| | TRAVELS FROM |
SPEAKING FEE RANGE ** Please note that while this speaker's specific speaking fee falls within the range posted above (for Continental U.S. based events), fees are subject to change. For current fee information or international event fees (which are generally 50-75% more than U.S based event fees), please contact us.


$10,000 to $15,000
PROFILE
Yossi Ghinsberg
| | |
| --- | --- |
| | TRAVELS FROM |
SPEAKING FEE RANGE

*




$10,000 to $15,000
Survivor of a harrowing three-week solo journey through uncharted regions of the Bolivian Amazon.
A gifted storyteller, Ghinsberg helps others learn how to face adverse conditions from a position of self-assurance.
Author of the bestselling books Jungle: A Harrowing True Story of Survival and Laws of the Jungle: Jaguars Don't Need Self-Help Books.
In 1981, Yossi Ghinsberg was a 22-year-old Israeli backpacker making his way through South America. Young and adventurous, he joined an ill-fated jungle expedition. Discovering the leader was a fraud, Ginsberg and a friend struck out together on a raft they crafted. All was fine – until they hit rapids. The friend jumped free, but Ghinsberg survived a harrowing 20-minute ride down a waterfall and found himself lost and alone in the Bolivian Amazon. After three weeks of deprivation and danger, Ghinsberg's traveling companion came to his aid – just as he collapsed, unconscious and seemingly fated to die.
Miraculously, Ghinsberg had survived. He'd discovered his own inner strength and the strength of his Jewish heritage. Now, he helps other discover their own survival capabilities and develop their own "day to day" inner strength. A gifted storyteller, Ghinsberg shares his stories and the lessons he's taken from a lifetime of adventure and entrepreneurship. His example shows others how to face adverse conditions from a position of self-assurance.
Holder of degrees in philosophy and business from Tel Aviv University, Ghinsberg's entrepreneurial ventures have included technology start-ups in Silicon Valley; the vice presidency of CITA, a medical corporation that introduced a revolutionary new treatment for opiate addiction; and Chalalan, an award-winning resort in the Bolivian Amazon. He has published the bestselling books Jungle: A Harrowing True Story of Survival and Laws of the Jungle: Jaguars Don't Need Self-Help Books. Jungle is currently being filmed as a motion picture starring Harry Potter star Daniel Radcliffe.
ON SPEAKING
I want to inspire people to dream without the hindrance of self-limiting beliefs and/or limiting cultural conditioning.

What do you want people to learn from your presentations?

To be inspired to live life fully, to know that challenges are part of the path and that sometimes the bigger your vision the greater the resistance to it, but that this is part of the journey and not a reason to give up. I want to inspire people to dream without the hindrance of self-limiting beliefs and/or limiting cultural conditioning.

I'd like them to find the courage to revisit and reexamine some of their fundamental thoughts, beliefs and emotions by vicariously experiencing them rather than just intellectualizing and entertaining them. I'd like them to feel invigorated, to regain a spark in the eye and a spring in the knee, to know they, and no one else, is the protagonist of this life they are living, that their uniqueness is something they have to find, hone and shine on the world; that they are strong, worthy and beautiful.

I'd also like to challenge the paradigms they are trapped in and living by, and so expand their perception and the opportunities in their lives.

What kind of special prep work do you do prior to an event? How do you prepare for your speaking engagements?

I like to learn about the company or organization, and get an in-depth briefing from the relevant executives. I like to arrive on the scene as early as possible and get a feel for the place and audience. That way I can adapt more naturally to how the event rolls out. As to inner preparation, I take some notes to create a structure to fit the event, theme and timeframe.

I like to sit quietly and meditate on the event, so I can disconnect from other issues and be 100% present. I enjoy meditation, as I know inner balance is what is most valuable when I speak. It is not about what I say but how I am saying it. Audiences sense this and respond to it, knowing my presentation is real, alive and authentic.

Have you had any particularly memorable speaking engagements or unusual situations arise while on the road?

So many it's hard to choose just one. I had many adventures in exotic places like the deserts of Dubai and Oman. Most memorable are those events where I met people who touched my life, in places where I've made new friends for life. Yet the ultimate experience is to know I was of service to someone, touched them, alleviated their pain and inspired them. This is what makes my work such a humbling privilege.
Who are some of your favorite audiences?

I have no favorites, because every mind and heart that is wide open and allows me to come in with my stories and insights is showing a generosity and trust that I consider sacred, so I tread gingerly. So there are no preferences. In some places, like India, the culture is such that sometimes I get a standing ovation before I started speaking. It is always great fun to know the room is there ready for you, loving you and ready to be taken by you.
I touch consciousness and empower the individual, expanding their capacity to deal with circumstances and leverage hidden opportunities they couldn't see before.

What types of audiences would most benefit from your message?

They all do, because my message is universal and I adapt very well to different audiences. My message is not specific to any industry, age or gender, nor do I teach a method to improve any particular department such as HR or Sales.

I touch consciousness and empower the individual, expanding their capacity to deal with circumstances and leverage hidden opportunities they couldn't see before. I speak to all types of audiences around the world, though I usually speak in corporate environments to inspire and empower the individuals and the company.

What made you decide to start doing speaking engagements? What got you started?

I'm a storyteller. Addressing audiences is a gift I feel the calling to share, an innate need; there's an aspect of me that only comes to fruition and life when I speak in front of audiences. I love this aspect of me that rises up. I'm in awe of it and the first to get inspired and listen to it. In a way I need my talks as much as my audiences - sometimes I feel I need it more. It is very aligning for me.

When you do what you are supposed to do, it feels naturally good, and that sense accompanies my speaking. What got me started is a story that needed telling: my experience surviving in the Amazon against all odds. It has inspired millions around the world in the form of books and a documentary series. Soon it will be a motion picture.

Nature demonstrates that abundance is a better description of reality and that niche dominance and cooperation are more effective and more profitable.

Which of your keynote topics are the most popular? How are your keynote presentations unique? Which of your keynote speeches do you enjoy the most and why?


'The Power to Survive' - Telling the story of my harrowing experience being alone in the Amazon and bare to the bone for weeks, isolated from society, deep in a hostile forest during the worst rainy season in a decade.

These circumstances caused me to discover that victimhood is a choice; adversity is something we all encounter and can deal with. I find that for the first time I can trust and rely upon myself. It is a powerful story of self-discovery, and vicariously takes people through the experience instead of just listening. In this deep space, where the audience and I are one and our emotions exposed, the insights and inspiration become cathartic and transformative, even life changing to many.

'The Wevolution Revolution' - The harrowing Amazonian survival story sets the background and deeply engages the audience. At that point I reveal the enlightened insights that transformed and changed my life forever.

I then tell the story of my return to the Amazon and the building of Chalalan, the most celebrated and award winning resort in the Bolivian Amazon, fully owned and operated by the most isolated Indigenous community.

It's a real Cinderella story that shows that sometime the amateur can achieve more than the professional since their dream is not tainted with doubt and assumptions about what is not possible. Yet this story has far greater meaning, showing that the rainforest is an ecosystem that thrives on synergetic cooperation and that this is a metaphor for life on the planet as a whole. Core paradigms of scarcity as our reality and competition as the optimal way of dealing with it are revisited and challenged. Nature demonstrates that abundance is a better description of reality and that niche dominance and cooperation are more effective and more profitable.

I prefer the second topic as it takes my personal story far beyond self-discovery to actual global redemption, working towards the tipping point when the paradigm shifts and a new era begins–nothing less than that.

How much do case studies, personal stories and humor factor into the content of your keynote speeches?

I only tell my own stories. I have lived a rich, interesting and diverse life so the audience doesn't get teachings I have learned but experiences I have lived. I open my heart and mind with complete devotion in a space of pure giving, sharing my life experiences.

All the content is original and personal, all the insights and messages are mine or internalized through life experience. My sense of humor is also authentic, because people react with laughter at various points when the intensity and the charge of the story require some relief.
TESTIMONIALS
I had the pleasure of hearing Mr. Yossi Ghinsberg present at a recent overseas conference conducted by Sigma Company Limited.
Yossi's story is an inspiration and demonstrated clearly the strength of the human mind and what it is capable of achieving. The sincerity and passion with which he delivers his story endeared him to all the delegates present.
The reception after his first presentation was such that we invited Yossi to make a second presentation on the following day. His easy going style and broad perspective on life made him an instant success with all those present and he was generous in the time he was willing to share with all the delegates and their partners throughout the cruise.
Talking to him and sharing his views on a variety of topics only served to confirm the depth of his thinking and the caliber of the man.
Sigma is delighted to have had Yossi on our conference program and have no hesitation in recommending him to anyone who is looking for a speaker of exceptional caliber with a most intriguing and interesting experience to share. I wish him well for the future and look forward to building on the relationship that we established during this conference over future years.
Elmo de Alwis, Managing Director, Sigma Pharmaceuticals
Thank you for your invaluable contribution to our recent Nokia Day conference. Your address was perfectly suited to our overall theme of "continuous learning". Feedback received from the group was outstanding which can only be attributed to your ability to communicate the events you experienced whilst in the Amazon.
The storytelling of 'The Holy Grail' at the themed dinner was superb with all staff mesmerized by your presentation. In addition, your morning meditation session provided an excellent means of recovery following the festivities of the previous evening.
Your contribution to the success of the Nokia Day was significant and for that we are most grateful.
Chris Carr, Financial Controller, Nokia Telecommunications
I feel like I may have made a new friend. We are very pleased, as you know, with your presentation.
Thank you for your candor and honesty and for your easy working relationship.
Please keep in touch.
Lori Vanston, Professional Development Manager, BMW
As you are aware, we recently invited Yossi Ghinsberg to speak at our Sales Conference for Olympus last month. After hearing Yossi speak last year at the Corporate Lunch, I felt he would be an ideal candidate to inspire and encourage our Sales Team to new heights and to push the boundaries.
I am pleased to say that Yossi's speech/presentation did achieve the desired result. Everyone who participated in the evening had nothing but glowing references and felt an enormous sense of exhilaration in recounting Yossi's story.
I would not hesitate to recommend him to other companies thinking of using him in a similar situation.
Erika Gisser, Hospital Business Executive, Bristol-Myers Squibb Pharmaceuticals
As the acting president of Guadalajara's YPO chapter it is my pleasure to endorse the work of inspirational speaker Yossi Ghinsberg.
We have heard a lot about him and his life experiences but little did we know we were about to meet a storyteller of world stature. His stories had the power to remove us from our mundane and familiar realities and take us to Yossi's magical world of exotic places and dramatic adventures. No one could stay indifferent, hanging on each word and with him in every breath, exploring not only the wilderness of the Amazon and the physical endurance but also the mysteries of our the heart and the nature of existence.
It was a most memorable evening and truly inspirational experience, Yossi's gift will remain with us no doubts for very long.
On a personal level it was a pleasure to meet and work with Yossi. He surprised us all with his control of the Spanish language which further won the hearts of our members and their spouses. The event was a great success with fantastic feedback and one of the highest speaker evaluations in the history of our chapter.
Marcos Dau, Acting President, Guadalajara's YPO
PROGRAMS
Lost in the Bolivian Amazon, Yossi Ghinsberg needed to draw upon the very deepest wells of his inner strength in order to survive. His harrowing experience left him with unique insight into what it takes to empower our selves and turn adversity into opportunity. A deeply inspiring speaker, Ghinsberg invests each presentation with emotion and energy.
Years of reflection and experience living in the jungle that once nearly took Ghinsberg's life have shown him that as humans, we need to re-attach ourselves to the larger world. Our lives have become "life in a box." We've forgotten our birthright – our connection to the rest of the intricate web of life on this planet. Ghinsberg reminds his audiences what it means to be part of all creation, empowering individuals to take on important new responsibility for their futures.
Ghinsberg also helps audiences understand change as an ever-present phenomenon. Recognizing and accepting change helps us cope with our evolving circumstances effectively and productively. Accepting change needn't mean relinquishing power; rather, accepting and fruitfully responding to change helps us exercise power well.
Corporations and organisations worldwide are experiencing Yossi's keynote presentations and seminars to be effective in transforming attitudes, creating positive outlooks, encouraging proper action and improving performance.
A natural born storyteller and motivational speaker, Yossi's presentations become the talk of every event. A master storyteller and inspirational speaker, Yossi's keynote Laws of the Jungle challenges audiences on emotional as well as intellectual grounds.
The results are outstanding growth, shift and breakthrough on professional, organisational and personal levels. Invigorating, inspirational and thought-provoking, Yossi's keynote leaves no audience indifferent. Audiences are spellbound, hanging on every word; you can hear a pin drop.
The Power to Survive
After a tragic separation from his friends, one man is lost alone for weeks in the heart of the Amazon with no food or weapons in the midst of the worst rainy season in decades. Through this amazing experience Yossi Ghinsberg penetrates a new level of understanding of life and himself.
A master storyteller, Yossi takes his audiences on an emotional experience of inner strength and self-discovery.
This keynote presentation is based on Yossi's international bestseller Jungle, now also a documentary by the acclaimed producers of Touching the Void and the Discovery Channel.
Apart from the sheer excitement and thrill of Yossi's presentation his delivery encourages audiences to review and reevaluate their own personal and professional circumstances. Audiences are empowered to adapt to circumstances with a sense of adventure. Yossi believes we are co-creators of our reality and hence fear and worry are not likely to improve any situation, however right action can always be taken. Adversity is part of life; being a victim a matter of choice.
Yossi feels there is an inherent hero in each one of us ready to emerge; there exists a well of wisdom far greater than our own knowledge ready to be made available. Never, ever give up for life is never short of a miracle.
This keynote presentation sows long-lasting seeds of empowerment with its audiences.
The Laws of the Jungle: Jaguars Don't Need Self-help Books

The only species that separates and alienates itself from nature is our own. Isolated in that seclusion we either try to dominate nature or protect ourselves from it.
Yossi asks his audience to expand their horizon and see "the big picture". Our life has become "life in a box: and we've forgotten that it is our birth right to be and feel part of our planet and the entire universe we live in.
A master practitioner of corporate spirituality, Yossi Ghinsberg introduces this pioneering work of incorporating principles and guidelines from nature, the natural world, the planet as a whole and the cosmos and draws their relation to the management of our personal and professional lives.
Audiences are intrigued by the unique cutting-edge human thinking that provokes and challenges the conventional, suggesting an alternative outlook on life and a new path of action toward wellbeing and success. Empowering and encouraging, Yossi's "Laws of the Jungle" teaches that we are the co-creators of this life, assuming responsibility will yield power, what we tend to resist persists, acquiring a new perspective and casting our vision upon the future will form a new path.
Yossi's "Laws of the Jungle" are well researched and source from an array of interdisciplinary sciences and fields, such as quantum physics, Buddhism, Kabala, anthropology and environmental sciences. Nevertheless most of the insights can be discerned through simple contemplations and observations of nature.
Having lived in the Amazon rainforest for three years and now living in the Australian rainforest, Yossi knows how to bring to life the natural world and relate it to an audience in a fascinating way.
The teaching of the "Laws of the Jungle" to audiences has a tremendous and direct impact, bringing breakthroughs and transformations to both individuals and organizations.
This topic is highly entertaining due to Yossi's ability to tell stories and create mind images with his audiences, and at the same time the material can only be described as life-changing.
The Laws of the Jungle is a topic packed with content and can be delivered as a 60 to 90 minute keynote allowing time for interaction and Q & A. Alternatitvely it can be extended to a three-hour breakout session.
Sailing the Seas of Change
"It is not the strongest of the species that survives nor the most intelligent, but the one most adaptable to change." - Charles Darwin
The famous adage says: "change is the only constant." Indeed it is impermanence that is the essence of our existence in a word that is always in flux. As inherent and inevitable as change is, it is perceived by many individuals and organizations as a problem.
Accepting change as a natural phenomenon is the basis of sanity, knowing how to flow with the change is the greatest of virtues. This is the most basic and relevant wisdom that can help us better manage our lives.
Understanding change; welcoming change; adapting to change; not clinging to passing experiences; going through changes and adversity maintaining responsibility and power - all this is possible when an understanding and acceptance of change is incorporated into one's life.
Quite paradoxically when such understanding is inherent, change ceases to seem so personal. There is no aversion to trouble and no clinging to fleeting pleasure. Instead there is acceptance of the new circumstances and an adaptation based on action.
The other and more common path of resisting change, chasing fleeting phenomena and being its victim comes from ignorance and promotes a sense of helplessness followed by involuntary reaction.
Surrendering to the power of change doesn't mean one is helpless or powerless, on the contrary change always represents opportunity for growth.
A master storyteller, Yossi's keynote on change is not a lecture but rather a journey taking audiences far away from their mundane reality and far above their judgmental minds, and allows access to new perspectives and reflections.
BEST-SELLING BOOKS
Lost in the Jungle: A Harrowing True Story of Adventure and Survival
Four travelers meet in Bolivia and set off into the heart of the Amazon rainforest, but what begins as a dream adventure quickly deteriorates into a dangerous nightmare, and after weeks of wandering in the dense undergrowth, the four backpackers split up into two groups. But when a terrible rafting accident separates him from his partner, Yossi is forced to survive for weeks alone against one of the wildest backdrops on the planet.
Stranded without a knife, map, or survival training, he must improvise shelter and forage for wild fruit to survive. As his feet begin to rot during raging storms, as he loses all sense of direction, and as he begins to lose all hope, he wonders whether he will make it out of the jungle alive.
Lost in the Jungle is the story of friendship and the teachings of nature, and a terrifying true account that you won't be able to put down.
Order Here
Laws of the Jungle: Jaguars Don't Need Self-Help Books
Alone with no food, supplies, or weapons, Yossi Ghinsberg was lost in the Amazon for twenty-eight days. Against all odds, he survived, and his story became the international bestseller, Jungle. Now, in Laws of the Jungle: Jaguars Don't Need Self-Help Books, Ghinsberg shares the profound truths the treacherous Amazon taught him. These nine revelations inspire personal consciousness and an evolved perspective on our nature--as humans and as beasts.
Order Here
EXCLUSIVE INTERVIEW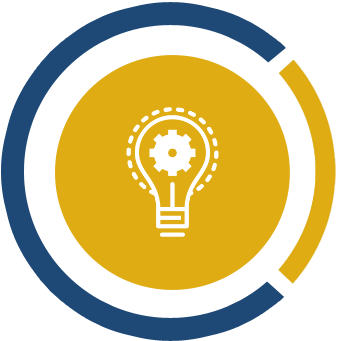 "We are not good managers. We have pillaged the planet, raped the lands, despoiled the waterways, depleted the seas, contaminated the atmospheres – all because of our notion of separation from nature and a lack of understanding that hurting nature is in effect hurting ourselves."
In this fascinating interview, Yossi discusses:
Why storytelling is such an important aspect of the human experience.
The importance of "corporate spirituality."
How to apply the most crucial "laws of the jungle" to daily life.
How people and organizations can adapt to change.
Ideas for overcoming adversity.