Michelle Stacy
| | |
| --- | --- |
| | TRAVELS FROM |
SPEAKING FEE RANGE ** Please note that while this speaker's specific speaking fee falls within the range posted above (for Continental U.S. based events), fees are subject to change. For current fee information or international event fees (which are generally 50-75% more than U.S based event fees), please contact us.


$10,000 to $15,000
PROFILE
Michelle Stacy
| | |
| --- | --- |
| | TRAVELS FROM |
SPEAKING FEE RANGE

*




$10,000 to $15,000
Innovative global thinker driven by disruptive technologies and memorable brands who will inspire audiences to be better leaders in today's business world.
President of Keurig Green Mountain, Inc. from 2008–2014, overseeing its growth from 2 to 16 million households.
Held top leadership roles at Gillette and Procter & Gamble for over 25 years.
On the Board of Directors at iRobot Company, The Tervis Tumbler Company, Young Innovations Inc., Coravin, and Flex Pharma Inc.
Michelle Stacy is a senior leader with the consistent ability to run and scale businesses. She is committed to creating world class cultures by developing and articulating a clear vision that ignites the organization to deliver innovation, drive top-line growth, and build powerful global brands. She creates forward-thinking vision and executable plans that have driven strong growth at Gillette and Keurig. Of tremendous value has been her ability to create a positive and focused culture that delivers both financial results and a commitment to a higher purpose.
Stacy is currently on the Board of Directors of Tervis Tumbler Company and Young Innovations Inc.; a Director Advisor to The Cambridge Group (an AC Nielson Company); and is a professional speaker on leadership, innovation & growth, and sustainable capitalism.
In her previous position, Stacy was President of Keurig Inc., a $2 billion division of Keurig Green Mountain, where she had full P&L leadership with direct reports in all functional areas. During her five year tenure, Keurig's single serve coffee system grew from 2 to 16 million installed households. Her commitment to leadership, sustainability, and culture resulted in Keurig being elected to the top 10 places to work in Massachusetts two times.
Prior to joining Keurig, Stacy had a 25 year career with Gillette through the Procter & Gamble acquisition of Gillette in 2005. In her last role at P&G, she was Vice President & General Manager Global Profession—Oral Care where she directed the Global Professional activities for the Crest and Oral-B brands, led 700 people in 70+ countries, oversaw $220MM in net sales, delivered over $20MM in cost reduction and integration efficiency, and created a highly efficient global organization structure.
Previous leadership roles at Gillette included Vice President, Global Business Management—Stationery Products Division at Parker & Waterman, Vice President of Marketing USA, Grooming and Personal Care, during the highly successful Mach 3 launch. Stacy started her career in product management at Clairol and Richardson-Vicks. She received her Masters in Management from J. L. Kellogg Graduate School of Management at Northwestern University, her B.S. from Dartmouth College.
ON SPEAKING
Leadership is tough work, and so I encourage people to think about that line that explains why they come to work and what they get from their work.

What do you want people to learn/take away from your presentations?

I try to give people 4-5 tips to help them become better leaders. A few of these center on listening for greatness, being aware of how we show up, and motivating the middle. Usually I talk about building your own personal leadership statement. We all have our 2-minute elevator speech about what we do; this defines what we do, but not who we are. Leadership is tough work, and so I encourage people to think about that line that explains why they come to work and what they get from their work.
What kind of special prep work do you do prior to an event?
How do you prepare for your speaking engagements?

I always like to meet with the organizers to understand what they want the group to get from my presentation. Then I can tailor the speech and slides to match the outcome they are looking for. I always make sure I give the organizers some options on the topics they want me to cover to make sure the message fits their culture.
Have you had any particularly memorable speaking engagements / unusual situations arise while on the road?

I have been very lucky and haven't had any unusual situations happen on the road. I always leave lots of room, particularly in the winter, to make sure I arrive on time. This helps me keep my stress level low.

My son recently engaged me to come speak at an event for his work. My husband decided to come with me and make it a weekend visit with my son. I couldn't understand why I was more nervous than usual. And then it hit me: I just knew that if anything went wrong, it would be the story at many a family gathering for years to come. Luckily they were both proud of me and I haven't heard any stories or been teased yet!

If a group believes in continuous learning, I believe they will take away something from my talk.

What types of audiences would most benefit from your message?

I have spoken to all different sorts of groups from Banking and IT to Consumer Products. Also I have spoken at Leadership Development Conferences and Universities. I try to tailor the message to the group. If a group believes in continuous learning, I believe they will take away something from my talk. And I have to say, I truly enjoy speaking with women's groups about building careers and work life balance.
Which of your keynote speaking topics are your favorites?

I am not sure I have a favorite…They are all a bit different. Innovation is such a relevant topic currently. This talk is a bit more business focused and has a bit less humor. Leadership is so important, too. I love the message and the fact that this side of leadership - authentic and transparent - is so needed in business. These two talks combine the head part of business - getting results and the heart side of business - creating a great culture through leadership.

Finally, speaking on career and work life balance is personal and it shares a part of me and my values. It's very funny - a few weeks ago, a client couldn't figure out which talk they wanted me to give so they asked me to try to package all three into a single one hour talk. It still needs a bit more refinement, but it did work so that might become my favorite keynote!

I feel I have a few messages that are worth sharing. In some ways, it's my way to give back at this stage in my life.

What inspired you to start doing speaking engagements?

I feel I have a few messages that are worth sharing. In some ways, it's my way to give back at this stage in my life. I was a good business speaker; I did have to learn how to bring in the humor and entertainment side of speaking while staying true to my business roots.
How do you keep your audience engaged and actively listening during your keynotes? Do you use case studies, personal stories and/or in your speeches?

Each keynote is a bit different. The Innovation Keynote has two or three case studies depending on the time. Between them I try to close with a few fun stories. The Leadership and Career talks have many stories that have come from my personal experiences.
TESTIMONIALS
"Michelle's insights on developing a culture of organizational engagement provoked discussions that lasted long after the end of her keynote speech. Her command of the topic and her experience as a CEO made the lessons she shared less about theory and more about the real and tangible impact for a successful business. She captured the audience with genuine style and powerful storytelling. She brought the topic to life by translating it into meaningful insights for the audience."
-EVP, iRobot Corporation
"I found Michelle to be an engaging speaker with a great message. She clearly earns the attention of her audience much like she earns the trust and confidence of her teams. It's easy to see why she has been so successful in her work."
- VP of Development/Chief Development Officer at United Way MBMV
"Michelle's powerful points about the importance of both leadership and compassion in the workplace moved me. She cares for both her colleagues and the community; I am honored to partner with her to help move United Way's work forward."
- Director of Donor Engagement, United Way MBMV
"Michelle delivered a powerful presentation to Ropes & Gray's Women's Forum, whose members include women attorneys from the firm's six U.S. offices. She offered valuable insights about how she was able to advance professionally while balancing an equally busy personal life. Our attorneys found Michelle to be inspiring, engaging and candid."
- Partner, Ropes & Gray
PROGRAMS
Michelle Stacy offers compelling keynote speeches on full engagement leadership; women's leadership; and strategy, innovation, and growth. She draws upon three decades of business leadership experience to deliver meaningful presentations, with a speaking style that is inspiring and engaging.
Stacy will earn each audience's attention just like she earns the trust of her teams. Through actionable ideas, simple visual cues, and captivating storytelling, Stacy's message is sure to linger long after her program ends.
FULL ENGAGEMENT LEADERSHIP
Balance, Hidden Stars, and Apples: What I Learned Over Coffee
The only "things" within an organization that can CREATE are its people. Only people can generate growth because only people can innovate.
Yet, employees are the most undervalued, under-motivated resources. WHY? Because most leaders let their employees become disengaged.
A leader's ability to generate employee engagement is a skill that is critical to creating positive business results.
Michelle's talk will outline simple skills that leaders can develop in order to build a fully engaged team.

10 Lessons Leaders Learn from Michelle
1. Why it's essential to be yourself (and how to do it!)
2. How to balance 6 key components of leadership
3. How to build a personal leadership statement
4. Why "seeing the apple" is important when listening to opinions
5. How to create engagement by bringing out "the star" in everyone
6. How to build a powerful mission & value statement and bring it to life
7. What you do, and how you do it, creates the culture
8. What it means to "listen for greatness" from others
9. The importance of the middle to drive business results
10. How to use the Corporate Mission to create employee engagement and shareholder value

STRENGTH, INNOVATION, AND GROWTH
Keurig, Gillette Mach 3, and Oral-B: 5 Strategies That Transform Innovation
Michelle brings her expertise in building strong-growth businesses, like Keurig and Oral-B, to other companies. This year she will be an Expert in Residence at the Harvard Innovation Lab at Harvard University.
5 Strategies that Transform Innovation: Keurig, Gillette Mach3 and Oral-B
In Michelle's keynote speech on Strategy and Innovation, she begins with insight into building a strong strategic vision and culminates with strategies to create exciting innovation prospects.
Strategic Vision and Planning
Creating a Mission and Vision
Building an OGSM (objectives, goals, strategies and measures)
Planning and managing growth
Sustainable Innovation
Transformational Innovation: getting the most from innovation
Building an innovation culture, capabilities and resources
Identifying and leveraging your consumers
WOMEN'S LEADERSHIP
My Career Journey: Balance, Leadership, and Personal Choices
Michelle was a member of one of the first classes of women to attend Dartmouth College, and from that moment continued to be a trail blazer. Over the last 35 years, she has balanced both a successful career and a successful marriage. Together, Michelle and her husband, Bud, have raised two children who are now adults and forging their way in their own careers.
Along the way, Michelle has managed many of the challenging balancing acts and trade-offs that one experiences during life's journey.
In Michelle's keynote speech on Women's Leadership, you will learn how to consider the "Right Choices" for your life and career, and may even have a laugh or two as she shares stories about her colorful journey that has been fully enjoyed!
5 Insights:
1. It's about making choices
2. It's not a straight road; be prepared for bumps
3. Making the most of the bumps
4. 7 things that make "the dual career" easier
5. Don't measure yourself on anyone else's time schedule
EXCLUSIVE INTERVIEW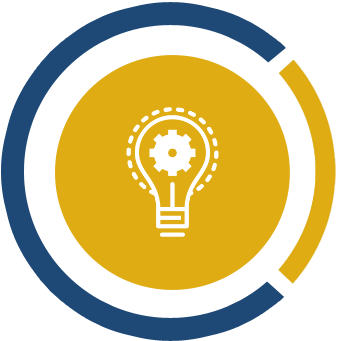 "Employees want to believe that their work can make an impact on the company. "
In this interview, Michelle Stacy discusses:

The strategies she used to create one of the most engaged work forces in the country.

"Stepping back" to lead better.

How to skillfully scale your business when its growth exceeds your expectations.