Danny Crates
| | |
| --- | --- |
| | TRAVELS FROM |
SPEAKING FEE RANGE ** Please note that while this speaker's specific speaking fee falls within the range posted above (for Continental U.S. based events), fees are subject to change. For current fee information or international event fees (which are generally 50-75% more than U.S based event fees), please contact us.


$10,000 to $15,000
PROFILE
Danny Crates
| | |
| --- | --- |
| | TRAVELS FROM |
SPEAKING FEE RANGE

*




$10,000 to $15,000
Crates is one of the biggest names in Paralympic sport, having won gold medals at the European and World Championships, as well as the Paralympic Games.
As a world-record holder and gold medalist in the Paralympics, Crates knows what it takes to come back from unexpected adversity and put into place a plan that made him a winner of every major title in Paralympic sport.
His "five key elements of success," fine-tuned throughout his 12 years of competing in the Paralympics, are concepts that are transferrable from competitive sports to a competitive business setting.
After losing his right arm in an automobile accident, Crates mastered Paralympic sport, where he won gold in the men's 800 meters and held the record for this event.
Few athletes can say they've won more than one major title in a sport. But Paralympic icon and world record holder Danny Crates—considered one of the greatest British disability athletes of all-time—has won every major title in the sport.
After losing his right arm in an automobile accident in 1994, Crates moved over to Paralympic sport, where he won gold in the men's 800 meters at the Athens 2004 Paralympic Games. He also is a record holder for this event. This was the highlight of a 12-year career in which he won every major title in the sport, including gold medals in the World Championships, European Championships and Paralympic World Cup. He also won bronze in the 400 meters in the Sydney 2000 Paralympic Games.
Prior to his accident, Crates was headed into a career in professional rugby. Although losing his arm was a disappointing setback, within a year, Crates was back on the field playing full-contact rugby. After retiring from international athletics, Crates has been delivering keynote presentations and motivational speeches across the globe.
Crates received the honor of carrying the British flag at the Opening Ceremony of the Beijing 2008 Paralympic Games and the Olympic torch in the London Olympics in 2008. He has become a popular media personality in Britain, beginning with his coverage of the London 2012 Paralympic Games for Channel 4. He also hosted a widely acclaimed BBC radio show, as well as Channel 4's coverage of the 2013 World Athletics in Lyon. In 2012, his book Danny Boy was chosen as the Evening Standard's Sports Book of the Year.
ON SPEAKING
My presentation is built around my five key elements of success, and is designed so that people can apply it to their everyday lives.

What do you want people to learn / take away from your presentations?

I want people to feel motivated and inspired to achieve their dreams and ambitions. My presentation is built around my five key elements of success and is designed so that people can apply it to their everyday lives.
What kind of special prep work do you do prior to an event? How do you prepare for your speaking engagements?

I always speak with the client prior to an event to get the information I need.

It's important to know the size of the audience, the room set up, the average age of the audience and who will attend. For example, is everyone attending management level, or are team members present too?

Then I tailor my presentation to suit both the audience and event, so I can deliver the message that best resonates with that audience.

Have you had any particularly memorable speaking engagements / unusual situations arise while on the road?

I've traveled the world as a speaker over the last 15 years, and have had many memorable experiences.

At the British Embassy Gardens, I was the speaker at a cocktail party for the British Ambassador to Dubai.

At a three day conference, I had a huge snowball fight with senior managers from a large insurance company. It's all in a day's work for a motivational speaker!

That's why I love my work—every event and experience is different.

What types of audiences would most benefit from your message?

My messages are tailored to suit the audience, but any organization that sets targets and goals will benefit.
I created my "5 Key Elements to Success" presentation after analyzing what it was that made me successful sometimes and unsuccessful other times.

Which of your keynote speaking topics are your favorites and why?

I created my "5 Key Elements to Success" presentation after analyzing what it was that made me successful sometimes and unsuccessful other times. This program is where I really break down how to set goals, but most importantly how to ensure success.

Audiences always love my shark display diver story as well. I don't think audiences would be happy if I ever left it out.

How do case studies, personal stories and/or humor factor into your keynote speech content?

My entire presentation is built around my personal stories and experiences, demonstrating how I handled certain situations, and how I planned my sporting success. Humor plays a role in some of those stories.
What are some of the successes you've helped clients make?

I have received a lot of feedback from delegates that have said I helped clarify an understanding of their goals. But, most importantly, I made them realize that they're able to achieve those goals!
TESTIMONIALS
"Danny is an absolute gem. His professionalism and passion for sport shines through not only his presentation but also in conversations with his audience/attendees. I've been involved in sport at many levels and in many different environments and I must say that Danny is the most inspiring athlete I have met – he is a true gentleman and a great ambassador for Sport."
- Janine Beacher City & Guilds
"Danny was an inspiration to everyone at the conference. Out of 900 people, Danny got 98.9% score which was the highest we have ever had."
- Airwave conference (Celtic Manor)
"Danny was inspirational. Whether talking to children or presenting to adults he had the audience riveted, and we have already received a number of requests from other organisations keen to work with him."
- Bob Diamond Medway 2012 Manager
"Danny Crates simultaneously charmed and inspired our audience by sharing with us the seriousness of his tenacity and will to succeed with sparkle and a terrific sense of humour! He is an inspiring and professional speaker and shows great intuition in matching the environment as a speaker. He has a wonderful personality that comes through during his speech and his contact with the audience following the speech. Feedback from our participants was overwhelmingly positive!"
- Brydie Lear GOLD (Global Organisational Leadership development) Program Coordinator
Atos Origin International BV
"Danny always presents a very positive picture of competing at international level, and captures the audience throughout the presentation with strong messages about participation in sport. He is always well prepared for each event and can be flexible and adaptable if needed. His content and delivery are always excellent and we will be using him again!"
- Russell Everard Braintree District Council
"Danny Crates – great! Worth the whole day. Please find more like this – not education, just pure inspiration – superb!"
- Essex Primary Headteachers Association
"Danny offered an inspirational and personal insight into the Olympic Experience. He was able to contextualise the event in terms of the benefits that London 2012 may bring to Colchester its people and its communities He was adaptable and understood the context and depth of presentation required."
- Colchester 2020 Assembly
PROGRAMS
Danny Crates knows what it's like to have life turned upside down in one day. In 24 hours, he went from a rugby player with a promising professional career to a 21-year-old man without an arm. Once he adjusted his attitude and decided this would not define him negatively, Crates changed his career to the Paralympics, where he excelled in numerous categories, breaking records and winning major titles. Crates' presentations focus on "five key elements to success" and leave his audiences motivated and inspired to achieve personally and professionally.
Business or Corporate Event
Crates calls on personal experience and anecdotes to communicate the importance of having people in an organization who are team players with the will to win. He understands that an individual is only as good as the team behind them. During his 12-year international athletics career, Crates found that sport, like life, is never predictable or simple. His key message: You often have to deviate from your chosen course, but it's the journey that makes each person a true champion.
Motivational Speaker
As a motivational speaker, Crates speaks about the commitment needed to be a winner, how to set goals, and how to achieve them. These presentations are built around Crates' unique story and his five key elements to success.
Event Hosting & Award Ceremonies
As a host or presenter, Crates brings an event to life. While sensing what an audience wants or needs, he makes sure the award recipients are the stars of the show. He is a seasoned professional when it comes to creating just the right atmosphere for an event. He is experienced in using autocue and able to run an auction. As an awards presenter, Crates always makes recipients feel special when they have their moment on stage.
After-dinner Speeches
Crate's after-dinner speeches are known for their amusing content and funny anecdotes. This cheeky Brit aims to light up any event with his charm and wit.
BEST-SELLING BOOKS
Danny Boy
Telling how a young carefree Essex boy comes back from losing his right arm to become a Paralympic Gold Medallist, the book covers all the lows and highs of Danny′s life. From the agony of the car crash on the other side of the World that cost him his right arm at the age of 21, through a period of introspection as he came to termswith his disability, the achievement of becoming the World′s only one armed scuba diving instructor, the glory of an athletics career spanning three Paralympic Games, and his role as an ambassador for the London 2012 bid. All told with Danny′s amiable sense of humour and indefatigable optimism, the story is one of triumph over adversity and making the most of whatever life throws at you.
Order Here
EXCLUSIVE INTERVIEW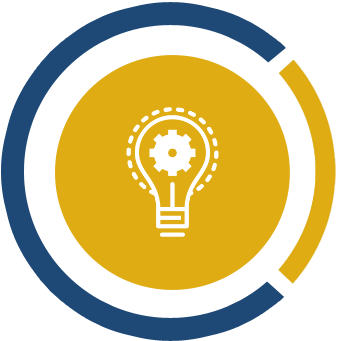 " I want people to feel motivated and inspired to achieve their dreams and ambitions."
In this interview, Danny Crates discusses:

Maintaining "indefatigable optimism" during difficult challenges.

His advice for making large goals achievable.

Why having a good work/life balance is necessary.

The importance of recognizing every achievement, great and small.