Teresa Allen
| | |
| --- | --- |
| | TRAVELS FROM |
SPEAKING FEE RANGE ** Please note that while this speaker's specific speaking fee falls within the range posted above (for Continental U.S. based events), fees are subject to change. For current fee information or international event fees (which are generally 50-75% more than U.S based event fees), please contact us.


$5,000 to $10,000
PROFILE
Teresa Allen
| | |
| --- | --- |
| | TRAVELS FROM |
SPEAKING FEE RANGE

*




$5,000 to $10,000
Teresa Allen received the 2015 Stevie Award for Customer Service Training Provider of the Year.
She has been recognized as one of the top customer service experts for her blog and content across numerous social media channels.
After a decade as a top sales professional and years of training groups on service, Teresa Allen wrote the book Common Sense Service and began speaking at conferences. "It was obvious to me that my sales success was founded in the service I gave to my clients. In my life as a consumer, I could not understand why the companies I dealt with seemed to have no common sense in their interactions with customers."
As a customer service speaker and customer service trainer, Teresa Allen runs a consulting firm focused on bringing common sense customer service and customer experience solutions to business.
With a down-to-earth, fun and interactive presentation style, Allen is a two-time recipient of the ASTD Professional Trainer of the Year Award. She has been presenting her highly acclaimed customer service keynote and training programs across the US and abroad for over 20 years.
Allen was also recognized as the 2015 Customer Service Training Provider of the Year by the International Stevie Awards for Sales & Customer Service, and has been nominated for 4 consecutive years as one of the Top 5 Customer Service Speakers in the U.S. and is listed as one of the Top 30 Customer Service Global Gurus and Top 30 Customer Engagement Influencers.
Teresa obtained her degree in Business Administration/Marketing at Miami University in Oxford, Ohio.
ON SPEAKING
I don't believe the learning should end at the meeting. For this reason, I create a private page on my website for every client group, with references and tools they can use to improve service long after the meeting.

What do you want people to learn / take away from your presentations?

The biggest take-away I want people to learn in my presentations is that every single customer encounter has a huge and lasting effect on your business success. There are very specific actions you must take as individuals and as an organization to maximize those customer encounters.

I don't believe the learning should end at the meeting. For this reason, I create a private page on my website for every client group, with references and tools they can use to improve service long after the meeting. This increases the conference value for all attendees and keeps them from sliding into 'business as usual' after the meeting is over.

What kind of special prep work do you do prior to an event? How do you prepare for your speaking engagements?

I have a conference call with the organization and interview them about customer service issues that impact their organization/industry, and what specific outcomes are desired.

I ask for specific examples of customer conflict generators, as well as examples of 'service stars' in the organization who go above and beyond the expectations of the customer. Then I set up incoming feeds on social media to learn about hot topics in the industry relating to service, as well as research the latest service studies for that industry.

Have you had any particularly memorable speaking engagements / unusual situations arise while on the road?

I keynoted the National Institute for Service Excellence meeting in Barbados. The night before the conference, a reception was held at the U.S. Embassy in my honor – that's quite a memory.

Recently I presented several programs for the Department of State in Washington, D.C. It was fascinating to work with service representatives who support our embassies across the globe.

I spoke at a funeral industry conference, and a spin-off to that was speaking for the American Pet Cemetery and Crematory Association. Their expo reception was filled with elaborate dog and cat caskets. When people ask me who I speak for I use that as the ultimate example of how customer service applies to everyone.

I believe one of my greatest skills is not giving a generic presentation to all groups, but rather customizing the format and content for both the industry and the level of the attendees.

What types of audiences would most benefit from your message?

Customer service is a truly universal topic. Every organization should focus on service and how it relates to their success.

My customer service keynotes and breakouts can be tailored for either an entire corporate team in an annual internal meeting or for managers at an industry conference. I help them with specific strategies that motivate service representatives and leverage service performance to build sales. It is also a great program for a group of front-line representatives.

Which of your keynote speaking topics are your favorites and why?

My Profiting from Common Sense Service keynote is my most requested and favorite topic. The message is universally understood and beneficial for attendees of all levels of the organization. It is also my favorite due to its long lasting impact. Participants don't just learn in this session, they become students of their service encounters in everyday life, whether they are a front line representative or a manager.

This program comes with a copy of my Common Sense Service book for attendees and I am happy to do a book signing after the event. Attendees enjoy my book since it includes many of the stories from the keynote.

A new program receiving much positive feedback is Let's Get Engaged: Engaging Customers and Employees. This can be presented as either a keynote or a longer breakout. We build excitement for this program at the conference by handing out blinky rings, telling the attendees to come get engaged… fun!

What inspired you to start doing speaking engagements?

I was a very successful sales professional for over a decade. It was obvious to me that my sales success was founded in the service I gave to my clients. In my life as a consumer, I could not understand why the companies I dealt with seemed to have no common sense in their interactions with customers.

After years of training groups on service, I wrote my Common Sense Service book and then began speaking at conferences. This is where I am different than many keynote speakers. My message is highly motivational and entertaining, but my training background ensures that it is also always rooted in specific learning take-aways that have long term results.

Things that happen in the customer world are sometimes painfully hysterical! As the saying goes, truth is stranger than fiction.

How much do case studies, personal stories and/or humor factor into your keynote speech content?

Stories are central to both my book and my keynote presentations. I hate attending presentations where a screen with five points is the focal point. No one will remember those.

Participants I run into years later remember the stories of service success and failure I shared, but more importantly, they are now anxious to tell their own stories to me. I have had participants ask me if I have ever done stand-up comedy (which I find amusing).

Things that happen in the customer world are sometimes painfully hysterical! As the saying goes, truth is stranger than fiction.

What are some of the successes you've helped clients make?

I have been speaking and training others about customer service for over 20 years. My website and LinkedIn profile are filled with success stories of positive client feedback at industry conferences; attendees tell everyone they need to go to my session. As a result, when I do a repeat breakout at a conference the second session is filled to capacity.

My average conference program evaluation over the years has been a 4.8 out of 5.0. -- Meeting Planners love this. When I do an internal program, clients often call to tell me that improved service has had a dramatic impact on sales performance. This validates my belief that customer service is not just a feel good exercise; it is a revenue building necessity!
TESTIMONIALS
Teresa Allen delivered a customer service and sales keynote for the annual NLDA Octoberfest meeting for our luggage dealers. Teresa researched industry issues we had identified to craft a program that was highly valuable to our members in their efforts to grow sales and improve customer service in their businesses. Our attendees enjoyed the highly interactive presentation and appreciated the tools Teresa gave them to bring back and use with staff at their businesses. I highly recommend Teresa to any association wishing to bring a fun yet impactful customer service or sales presentation to their meeting.
NLDA
(Engagement arranged by Speaking.com)
Thank you for the keynote and breakout at our winter workshop. Your remarks on service were right on target for our association executives. The session you did on selling was super. All of us must do that daily and your tips and advice will be very helpful. Thank you for two excellent, informative, and entertaining sessions. We will try to get you back to Alabama!
Alabama Council of Association Executives
Thank you for your excellent presentation. We were impressed with the detailed and customized presentation you gave. By interviewing several members and including their success stories, it peaked everyone′s interest. Your presentation was both inspiring and informative. The information made available for our members to take home to use in their businesses will benefit them for years to come. We would highly recommend your services!
International Executives Association
Our meeting evaluations have been returned with positive and enthusiastsic comments such as ′Teresa was so energized and her program was both informative and entertaining!′ ′I would have loved to hear her speak longer!′ Human Resource managers and directors are expected to be the ′problem solvers′ in their organization. Any time we can receive information like yours that informs, inspires, and motivates, we tend to get very excited.
Society for Human Resource Management
Our annual convention attendees enjoyed your high-energy presentation and the excellent resources you left for them to utilize back in their offices. Your fun sense of humor and easy style made the time fly by.
Louisiana Society of Association Executives (LSAE)
Thank you for an excellent presentation! It tied in beatifully with what we tell our dealers about serving our customers. I will recommend you for our meetings across the country.
American Honda
Thank you for a job well done. I know that our CSRs received some much needed motivation from someone "who′s been there." We will see a great deal of success on the heals of the Success Strategies training.
First United Bank & Trust
Teresa′s programs have brought a new level of service to our customers. In a highly competitive market, this is critically important!
First Louisiana Bank
Thank you for the refreshing and energetic presentation you gave to our recruiters. One of the comments we received was, "This was the best workshop we′ve had to date!" You gave them some ideas to help take a different approach in their difficult task of donor recruitment. Your presentation definitely set the tone for the entire workshop and helped us have a very productive, exciting, and fun workshop.
LifeShare Blood Centers
We are so pleased with the presentations you gave at our annual convention. Having the Time of Your Life and The Prescription Rx for Service were both entertaining and uplifting. You assessed the audience well and presented relevant material in a manner that held the attention of everyone. Your illustrations were right on target and will be remembered and applied.
LA Federation of LPNs
Teresa′s presentation was well received at the Sanford Center for Learning Education Day. People enjoyed her presentation and especially her stories regarding healthcare. One particular attendee stated, "Really enjoyed Teresa Allen, was very competent and informative speaker. Would have enjoyed her the entire day." Other comments indicated that Teresa was wonderful and do invite her back again.
Teresa was very well organized and easy to work with as we planned her participation in the event. I would recommend Teresa as a speaker and presenter of Common Sense Service and The Prescription Rx for Service.
Sanford Health Center for Learning and Innovation
Your presentations on customer service and communications at our corporate meeting exemplified the excellence that we want to foster in our team. It was a fun way for our employees to learn and experience the keys to incorporating customer service at all levels of the company. It was uncanny the accuracy and practicality of the communications style inventory. We will be using this information on a daily basis, what a wonderful resource. Thank you again for being instrumental in bringing out team closer together.
Snell′s Orthotics/Prosthetics
The feedback from the conference has been excellent. Thank you for helping us to continue to offer high quality educational programs to our members.
Southern Regional Rural Healthcare Conference
If you are looking for a fresh face, a new approach, and for someone to breathe fresh life into your organization, you must contact Teresa Allen today! I have attended several of Teresa′s programs and know that it will never be a boring, cookie cutter, run of the mill program. No matter how many programs you have attended, Teresa brings new information and catches your attention. Comments from our staff ranged from, "That was so much fun, I couldn′t believe I was learning at the same time!" to "She brings such enthusiasm to a room and subject everyone gains from her sessions."
Waterford Retirement Community
PROGRAMS
Bringing common sense back to customer service and communication, Teresa Allen's highly customized presentations combine a down-to-earth and highly interactive presentation style with uncommon leading-edge insight about the latest trends and strategies for customer service success.
Customer service applies to everyone. Research has shown that developing strategies, which create both employee and customer engagement, can result in triple digit performance improvements.
Allen links solid business content with stories from the front lines of business that open your participants' hearts and minds in a fun and interactive format, taking your customer service, engagement, loyalty, communication, presentation skills - and profits - to the next level.
Profiting from Common Sense Service
DOES YOUR GROUP NEED A COMMON SENSE SERVICE WAKE-UP CALL ?
Nationally recognized customer service expert, Teresa Allen will take you on a wild ride through true close encounters on the front lines of business. Each has a strong and specific message for the service we offer to customers on a daily basis. Participants will leave with a new understanding of how each and every customer encounter hits the bottom line.
Teresa will interview your key contacts and will incorporate their own stories to make your stars shine in this intriguing and entertaining presentation. Her Common Sense Service: Close Encounters on the Front Lines book is the perfect companion to keep the message alive in your organization. Teresa will be happy to stay for a book signing, creating a special memory for program attendees. This program can be presented in a keynote format or in an expanded session with interactive exercises tailored to your industry/group.
Customer Conflict: Opportunity Knocks!
Customer conflict can signal the end of a customer relationship or the beginning of an even stronger customer relationship. In this highly interactive customer service training program customized to your industry and organization, Teresa will bring the confidence and customer service skills necessary to handle any customer conflict situation or difficult customer close encounter.
This customer service training or keynote presentation will focus on the following areas:
Handling customer emotions
Focusing on the facts of the customer service conflict
3 Sources of Customer Conflict
3 Levels of Customer Anger
Institutional Complaints vs. Transactional Complaints
Dealing with Varied Customer Personalities
---
Common Sense Communication
Common Sense Communication: Who am I, Who are YOU?
In this fascinating program perfect for a concurrent session at your conference, Teresa guides participants through a very brief yet surprisingly accurate communication style inventory. Each participant plots their results on a graph and Teresa then shares with them what their personal graph means about their own unique communication style.
Participants then learn how their unique communication style impacts communication and relationships with customers, prospects, co-workers, and suppliers. Each participant is given a complete set of blank materials to take this meaningful program back to their staff. Participants brainstorm during the session on how to use information ′back at the office′!
---
Common Sense Selling
The Art of Asking Question: Your Key to Selling
What separates an average salesperson from a star? The ability to ask the right questions and determine the specific needs of the client will send sales figures soaring. Teresa will engage your participants in this sales keynote or sales training as she demonstrates how to structure the sales efforts through the eyes of the buyer.
Does your sales staff simply take orders or do they delve deep into the client business and psyche?
In this dynamic sales training or sales keynote, Teresa will show that by asking the right questions, a salesperson will not only be able to win the sale, but will be able to develop the account and cross-sell additional products and services.
A star salesperson for over 15 years prior to launching her training business, sales speaker Teresa Allen will share her recipe for success in sales that she says is "simple" but not "easy". It requires discipline and a system for asking the right questions, follow-up, and follow through.
Some of the topics which can be covered in this highly interactive program include:
Develop an "Elevator" Speech that Generates High Interest
Understand Varied Client Personalities
Ask the Right Questions: How to Take your Prospect from Pain to Gain
Match Benefit Statements to Specific Client Types
Use Minimizing and Maximizing Techniques to Handle Objections
Close the Sale with a Dynamic Call to Action
Teresa also often works with groups where participants are not in a ′traditional′ sales position, yet they need sales training to build success. Teresa′s strength is customizing the sales keynote or sales training to your business type and skill level of your staff! She includes several conference calls to make sure that the sales program in on target for your organization!
---
EXCLUSIVE INTERVIEW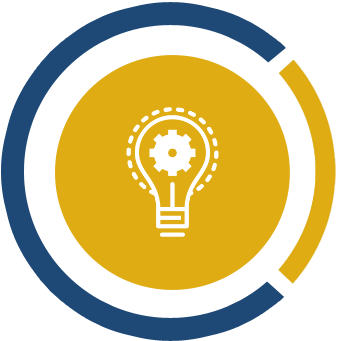 "While technology in customer service is advancing at a rapid pace, it seems that people skills still leave much to be desired."
In this interview, Teresa discusses:

• Why companies should use common sense when interacting with customers.
• Social media feedback and its immediate impact.
• The importance of having strong people skills in customer service.
• How every single customer encounter has a huge and lasting effect on your business success.