Nick Arnette
| | |
| --- | --- |
| | TRAVELS FROM |
SPEAKING FEE RANGE ** Please note that while this speaker's specific speaking fee falls within the range posted above (for Continental U.S. based events), fees are subject to change. For current fee information or international event fees (which are generally 50-75% more than U.S based event fees), please contact us.


$5,000 to $10,000
PROFILE
Nick Arnette
| | |
| --- | --- |
| | TRAVELS FROM |
SPEAKING FEE RANGE

*




$5,000 to $10,000
For more than 25 years, Nick Arnette has been making audiences laugh with his positive and humorous observations about human behavior.
Arnette's clean material gives audiences a humorous perspective about their changing environment or stressful situation, and then sends them away with positive ideas they can use in their lives.
Arnette customizes his comedic presentation for every client with common themes such as how to have a great attitude, work as a team and keep a sense of humor in every situation.
According to "Feel Good Funny Guy" Nick Arnette, his material is ideal for any audience experiencing lots of change and feeling stressed out. That, he says, pretty much sums up everyone. For 25 years, Arnette has delivered more than 2,500 humorous speeches with a message that encourages people by giving them positive ideas they can use in their lives.
Much of Arnette's motivational and humorous content comes from his observations of human behavior. Although he writes most his own material, he has also worked with comedic greats Jay Leno and Jerry Seinfeld. He has a wide range of pre-speaking work experience in sales, hospitality, education and mortgage banking, so he understands a variety of work situations and how humor can be part of every work environment.
His most requested talk is "Me, We, and Glee," which motivates and entertains audiences about how to have a great attitude, work as a team, and keep their sense of humor. Groups really appreciate his clean delivery and clever material that helps them feel good about life, makes them laugh and then sends them away with some practical advice.
Arnette is the author of The Book of Dude (2012) and Me, We, and Glee: How to Have a Great Attitude, Work as a Team, and Keep Your Sense of Humor (2011), and is a contributor to Comedy Comes Clean and Comedy Comes Clean2. He grew up with four sisters, so he said it's no wonder he went into the funny business!
When not speaking or doing comedy shows, Arnette works with high-risk teens who are overcoming drug and alcohol additions.
ON SPEAKING
I always want them [my audiences] to know how to have a great attitude, work as a team and keep their sense of humor.

What do you want people to learn/take away from your presentations?

First of all, I want people to know that I'm a funny speaker with a message, not just a comedian per se. I'm there for people to laugh and learn. What they take away is determined by what the client wants to achieve. I always want them to know how to have a great attitude, work as a team, and keep their sense of humor.
What kind of special prep work do you do prior to an event? How do you prepare for your speaking engagements?

I have a pre-event questionnaire that covers key issues in the organization. I want to know as much about the organization as I can. What kind of jargon they use, acronyms, etc. I also like to have a conference call beforehand so we are all on the same page regarding what we want to accomplish.
 
Have you had any particularly memorable speaking engagements / unusual situations arise while on the road?

I was in San Antonio on September 11, 2001. I had to be in Sioux Falls, South Dakota in two days. There were no planes flying, and all the rental cars were gone. I bummed a ride on a bus to Denver that was chartered by a group at the convention. Twenty hours later, I was in Denver. The next morning, I went to the Denver airport to fly to Sioux Falls. All flights were cancelled, so I borrowed my parent's car (they live in Denver) and drove 750 miles non-stop to Sioux Falls. I was so tired I could barely stay awake, but I made it in time to get a few hours sleep and deliver my keynote the next morning to the South Dakota Trucking Association.
What types of audiences would most benefit from your message?

Any audience that is experiencing a lot of change and is stressed out; that pretty much covers everybody these days!
I also like doing humor workshops. I teach people practical ways to start using humor at home and at work. We always have a lot of fun at those!

Which of your keynote speaking topics are your favorites and why?

"Me, We and Glee: How to have a great attitude, work as a team, and keep your sense of humor."

The talk title pretty much describes it. It encompasses maintaining a positive outlook during these changing and stressful times, defining teamwork and enhancing humor both at work and at home. I've written a book with the same title that goes along with this talk. It can be presented either as a keynote or a workshop.

I also like doing humor workshops. I teach people practical ways to start using humor at home and at work. We always have a lot of fun at those!

Ideally, I like doing both a keynote and a humor workshop when I'm at an event…maybe a keynote one day, and the workshop later that day or the next.

I enjoy making people laugh, but I also enjoy encouraging people by giving them positive ideas that they can use in their lives.

What inspired you to start doing speaking engagements?

I enjoy making people laugh, but I also enjoy encouraging people by giving them positive ideas that they can use in their lives. I get a lot of satisfaction from that, and I find it very fulfilling.

 

How much do case studies, personal stories and/or humor factor into your keynote speech content?

Personal stories are extremely important, because the audience needs to know that I have challenges just like they do. They need to know that I can relate to them. Case studies are also essential, because it's good to be able to support my ideas with facts so they will be taken seriously.
What are some of the successes you've helped clients achieve?

I've helped clients use humor effectively in their workplace. I've also helped them define teamwork, so everyone knows what it is and is responsible for it. With other clients, I've helped them improve communication and reduce stress. With all of them, I remind them that maintaining a positive attitude is essential to their personal and professional success.
What can you do for your clients besides speaking and comedy?

I have emceed many corporate events, and I'm also a professional auctioneer. I recently auctioned off an antique Chinese vase for two and a half million dollars!
TESTIMONIALS
"Our managers thoroughly enjoyed your presentation and found it to be a fun approach to handling difficult management situations."
J. Grange, ROC Communities
"Your presentation was a success... your topic was timely and your delivery first class. Your in-depth knowledge was obvious."
J. M. Dye, Telephone Employees Credit Union
"After a morning of business meeting and workshops, the audience was ready for some fun and laughter--and that′s exactly what you gave them. You captivated the audience with your humor, delightful stage presence and wit-- you were sensational."
Claudia Aldridge, Manager, California Trucking Association
"I have only heard positive comments about Saturday night and I pass that on to you for your encouragement. Your standup act was one of the best we have had; what a treat!"
Danny Abella, Captain, The Salvation Army
"He was outstanding....Not only was he extremely funny, he delivered a message as well."
Tiffany Dixon, Guaranty Bank
Partial Client List.
Society of Government Meeting Planners (Los Angeles, Washington)
Rothberger, Appel, Powers & Johnson Attys.
Denver Roundtable
State of Washington Employment Security Department
Colorado National Bank
US West
Make a Wish Foundation of America
Colorado Society of Radiologic Technologists
Seatttle Mortgage Bankers Association
Cape Girardeau Chamber of Commerce
Colorado Mortgage Bankers Association
Salvation Army
National Juice Products Association
Colorado Soil Conservation District
SFBSAE (San Francisco Bay Area Society of Association Executives)
Society of Association Executives
Meeting Planners International, Orange County and Los Angeles
WSAE (Washington Society of Association Executives)
Bell Canada
Carlson Wagonlit Travel
Housing Authority of Fresno, CA
Safety Equipment Distributors Association
Society of Insurance Licensing Administrators
Microsoft
NCR
AT&T
GTE
Rental Industry Association
Union Bank of California
South Dakota Credit Union League
Phelps Dodge
Colorado Credit Union League
Institute Kinder Morgan, Inc.
Orange County National Spa and Pool
Unilever
Southern California Ready Mixed Concrete Association
Quaker Oats
Southern California Rock Products Association
Wycliffe Associates

PROGRAMS
Nick Arnette is most often asked to address topics such as coping with change, stress management, teamwork and humor in the workplace. His easy-going attitude and clean delivery are audience favorites, and his programs are requested again and again.
Known as the "Feel Good Funny Guy," Arnette takes pride in tailoring his programs to a group's individual needs. Prior to his talk, he conducts a pre-event interview with his client on the phone. Customization is his goal, even to include any buzzwords, special acronyms, information about the competition and inside jokes.
As a keynote speaker, he delivers relevant content with a customized message that's infused with humor. According to Arnette, studies show people retain more new knowledge when they're in a good mood. His other services include emceeing events, conducting hands-on humor workshops, and serving as an auctioneer for fundraisers or businesses. One comedic segment audiences love is based on his "dude" material where audience members name a country, and Arnette attempts to name a dude after it.
Me, We and Glee: how to have a great attitude, work as a team, and keep your sense of humor.
Keep a positive attitude in the midst of today′s ever changing workplace. Embrace change, learn teamwork essentials, reduce stress, and keep your sense of humor through all of it! (Most requested talk.)
Speaking and Stand-Up Comedy Combo
Have Nick do one of his talks during the day and have him do a clean comedy show for your evening event. (Frequently requested).
Standup Comedy
Clean and clever stand up comedy just like you see on TV. Guaranteed to be clean, non-offensive and funny!
It's Laughter We're After!
Incorporate more humor into your life without being offensive or interrupting the work environment.
It's Not Only What We Say: It's Also How We Make People Feel!
Learn the value of encouragement and have a few laughs along the way.
How to Effectively Use Humor in the Workplace
There is a place for humor in the workplace. Learn how to effectively use humor to achieve the results you desire.
Spare Change
The only thing that doesn't change, is change. It's not how a person acts toward change — it's how they react. Learn to put change in its proper perspective.
We're Talkin' Teamwork!
Learn how to define and implement effective teamwork so everyone understands the task at hand!
From Laughter to Leadership
Not only are there physical benefits of laughter; humor is also good for business and a great way to exhibit effective leadership. Learn how and why.
Expectations
Do you spend a lot of time getting angry because someone didn′t do what you were expecting them to do? Learn how and why having realistic exceptions of people will increase your productivity and peace of mind.
BEST-SELLING BOOKS
Me We and Glee: How to have a great attitude, work as a team and keep your sense of humor
Stay focused on the right things; never let anyone ruin your day again. Learn what teamwork really is, and how to be really good at it, both at work and at home. Find out that humor is not only good for you; it makes you better at what you do. You′ll find a wealth of ideas on where to find humor and how to use it in various settings.
Me, We, and Glee is divided into three sections:
Me-how your attitude impacts everything you do.
We-teamwork: how to work well with others in a variety of situations.
Glee-the importance of humor in our lives, where to find it and how to use it.
There are lots of bullet pointed lists that you can quickly refer back to as needed. There′s even some extra space so you can jot down a few ideas of your own.
By the time you′ve finished the book, you′ll find that Me, We, and Glee are interrelated and vital components of daily life. If you have good Me, you′ll have good We. And good Glee makes Me and We so much easier to maintain.
Order Here
EXCLUSIVE INTERVIEW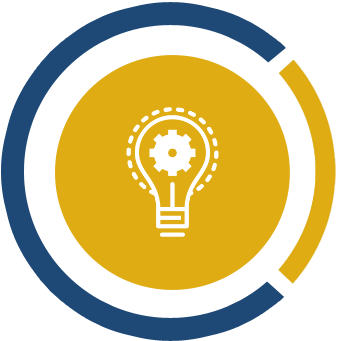 "You will get more out of people with humor than with heavy handedness; moreover, the quality of work they produce will be better when they are managed with humor along with other positive management techniques."
In this interview, Nick discusses:

• The importance of humor in the workplace.
• The positive effects of humor.
• How leaders can use humor to lead more effectively.
• Appropriate and inappropriate humor in the workplace.