Zonya Foco
| | |
| --- | --- |
| | TRAVELS FROM |
SPEAKING FEE RANGE ** Please note that while this speaker's specific speaking fee falls within the range posted above (for Continental U.S. based events), fees are subject to change. For current fee information or international event fees (which are generally 50-75% more than U.S based event fees), please contact us.


$5,000 to $10,000
PROFILE
Zonya Foco
| | |
| --- | --- |
| | TRAVELS FROM |
SPEAKING FEE RANGE

*




$5,000 to $10,000
America's Nutrition Leader who will educate and entertain her audiences, encouraging them to live DIET FREE, healthier, and happier lives.
Host of Zonya's Health Bites, a weekly half-hour show that airs on Public Television nationwide.
Author of bestselling cookbooks Lickety-Split Meals (1998) and Lickety-Split Diabetic Meals (2008) and co-author of weight-loss book Water with Lemon (2007).
Co-partner of the EatRealAmerica.com real food website.
Past guest presenter for Oprah & Bob's Best Life Challenge.
As America's Nutrition Leader, Zonya Foco is a master of inspiration, motivation, and visual humor, providing high energy presentations crossed with low maintenance solutions that help everyday people improve health, create balance, and maximize energy.

If you're expecting a lecture-style presentation from this "energizer health bunny"—DON'T! Foco pulls out all the stops in her live presentations, video seminars, and TV show—delivering equal parts entertainment and education all the way. Foco helps people laugh at their bad habits and break down the barriers that turn knowing into doing.

In fact, she has identified eight core habits that create the acronym D.I.E.T. F.R.E.E., published in her co-authored DIET FREE novel, Water with Lemon. In 2010, Foco launched her DIET FREE video seminar lifestyle program for individuals and worksite wellness programs, and produced the two-hour DIET FREE with Zonya Foco, RD TV program aired on national public television. Foco has also hosted a weekly television series, Zonya's Health Bites, on national public television.

She has collaborated with Health Alliance Plan (HAP) of Michigan to develop and present its distinguished Weight Wise member programs based on her DIET FREE habits. Foco has also worked with Bob Greene as a guest presenter for Oprah & Bob's Best Life Challenge, providing entertaining and educational cooking presentations.
Zonya Foco received her bachelor's degree from Eastern Michigan University in 1987 and then worked as a clinical nutritionist for the Michigan Heart and Vascular Institute at St. Joseph Mercy Hospital in Ann Arbor. It is from these clients that she discovered the need for a "countertop coach" cookbook and in 1998 wrote Lickety-Split Meals for Health Conscious People on the Go, filled with easy recipes and healthy tips for everyday families. In 2008, Foco reworked the recipes and tips and created Lickety-Split Diabetic Meals (published by American Diabetes Association) to help those with diabetes in their quest for a healthier, happier life.
In addition to spreading the word through her speaking platform, books, TV show, and wellness program, Foco has appeared on local newscasts across the country, nationally syndicated daytime talk shows, and QVC. She has been published in the popular magazines Prevention, Today's Dietitian, Total Health, and Fast and Healthy Cooking.
Most recently, Foco has partnered to bring EatRealAmerica.com to individuals and worksites as inspiration to "replace processed food with wholesome" by featuring recipes, tutorials, and coaching all focused on real food ingredients.
ON SPEAKING
When we adopt one seemingly insignificant change into our everyday lives, the result, over time, can surpass all expectations.

What do you want people to learn / take away from your presentations?

In one sentence: "When we adopt one seemingly insignificant change into our everyday lives, the result, over time, can surpass all expectations." (A quote from The DIET FREE Novel, Water with Lemon by Zonya Foco and Stephen Moss.)
What kind of special prep work do you do prior to an event? How do you prepare for your speaking engagements?

I ask for names of key attendees that I can call and interview ahead of time. This helps me understand and come up with custom solutions for the specific lifestyle challenges of the audience I will be addressing.

I also ask to interview any "success stories" among their group. Has anyone recently taken on a healthy lifestyle and dropped weight, or got off blood pressure or diabetes medicine? Highlighting their stories, including their photos in my PowerPoint, or even bringing them up on stage if appropriate, make that AUDIENCE and THEIR PEOPLE the stars, and that works better than any other success story I can possibly share!

Additionally, I am able to help promote the event by offering a custom-made video that I script and record with the final approval of the client. Meeting planners love how professional the videos turn out!

One woman commented that she usually gains weight at multi-day conferences, but felt like she had gone to a "spa" and was delighted to arrive home "lighter, inspired, and equipped to keep new habits going."

Have you had any particularly memorable speaking engagements?

One health care association wanted their annual conference of 1,200 attendees to truly emulate health at every opportunity instead of just talking about it. So in addition to kicking off the conference with my "Conviction vs. Convenience: Staying Healthy in a Culture that's anything But!" keynote, I returned to the stage mid-morning and mid-afternoon for 5-minute "get up and move" energy breaks. I also helped plan the menus so every meal and snack was 100% healthy – as opposed to the "half-healthy and half not healthy" meals that meeting planners often feel pressured into offering. Additionally, I led early morning fitness walks to start the day and they were well attended.

People were amazed at how good the food was, and how alert, focused, and overall great they felt. One woman commented that she usually gains weight at multi-day conferences, but felt like she had gone to a "spa" and was delighted to arrive home "lighter, inspired, and equipped to keep new habits going." It was so successful, they booked me right away to return the following year, even though they had never had the same speaker back twice before. What an honor!
TESTIMONIALS
"Thank you! Thank you! Thank you for helping make our women's conference such a huge success this year. You have a wonderful gift for motivating individuals to live a healthy life. We have received so many positive comments from the attendees and hope to have you back real soon."
Linda F. Rush, Director, Community Wellness/Women's Center, The Medical Center, Bowling Green, KY
"The participants are still talking about your message eight months later. Having you here was an excellent investment for our managers."
Ted Serafini, Canadian Tire Acceptance Limited, Welland, Ontario
"What I like best about your presentation is that you "turn on light bulbs." We get connected, we laugh, we learn, we understand, and lives are changed. Thank you!"
Arlette Wright, Education Coordinator, The Women's Center Reading Hospital and Medical Center, West Reading, PA
"Her presentation style is high-energy knowledge packed with lighthearted humor and simple, take home lifestyle change bites. Because Zonya made herself available for cookbook signing before the program she learned information about her audience. She was then able to quickly engage with the audience and personalize her presentation."
Monica Ritschke, RN, MSN, Director, Affinity Health System Oshkosh, WI
"Your presentation (in combination with your Lickety-Split Meals book as daily reinforcement) is making significant changes among our staff and their families. Senior administration was so impressed, they have requested you as our keynote speaker again next year!"
Jill Boyd, Wellness Coordinator, Horizons Health Services, Presque Isle, ME
"Thank you! for a fantastic presentation at our 'Women's Night Out For the Health of It', dinner-lecture program. The 240 people (including two men) thought you were great. We enjoyed hearing their excited exchanges on their way out and reading their comments on the evaluation sheets."
Janet Shubitowski, Chair, Women's Health Council, Saline Community Hospital, Saline, MI
PROGRAMS
Zonya Foco offers an array of programs centered on nutrition and improving one's health in order to live healthier, happier lives. Foco's signature style is to match education with entertainment, using visual humor, props, audience participation, and hilarious stories to help everyday people realize their bad habits, and instill them with the tools to break them.
Foco is great fit for a variety of organizations that are focused on issues related to their employees health: weight watching, family, fitness and health, heart health, and cooking, to name a few. She also offers programs geared towards health professionals. Foco promises to educate and motivate her audiences, eliciting endless laughter along the way.
Speaking Topics
Conviction over Convenience: Staying Healthy in a Culture that's ANYTHING BUT!
The Power of One Good Habit
Excelling at Your Career Without Undermining Your Health
Eating RIGHT On the Run!
Surefire Solutions for De-stressing and Balancing Your Life
Finding Fitness in You with "E" Harmony
Fit Families for Life (For parents and kids!)
Get Real with Your Meal! (For middle and high-school students)
Be Good to Your Sweet Heart (Heart-health focus)
Fight Cancer with Your Fork
Learn the DIET FREE Secret to Managing Diabetes
Take Your Health to the Next Level (For the health-savvy audience)
BAM! Meal Makeovers to Supercharge Your Plate! (cooking presentation)
Full Day or Half Day Seminars:
DIET FREE - The Eight Habits that Will Change Your Life
For Health Professionals:
The Top Nutrition Problems Facing Our Kids Today
How to Make Nutrition Exciting, Fun and Inspiring
Eight Ways to Boost Your Business and Help Your Clients
Don't See What You Want?
If you don't see exactly what you're looking for, Zonya can work with you to accommodate a specific title, theme or topic that will have particular appeal to your audience.
BEST-SELLING BOOKS
Water with Lemon: An Inspiring Story of Diet-Free, Guilt-Free Weight Loss!
60 extra pounds. An unhappy marriage. Food for comfort. Karen's life is falling apart. Then she meets an unlikely neighbor who reveals how a series of simple choices have the power to shape the life we have into the life we want.
Karen's story of weight loss and personal transformation will touch your heart and open your eyes. It will reveal how eight powerful, core habits, when mastered one at a time, create an invisible force that will literally change your life.
What do you get when you cross a nutritionist with a novelist? A health novel! Where nutrition, health and weight-loss information are woven into the story. Every challenge the characters face not only teaches you what to do – it inspires you to actually do it.
Zonya Foco, America's Nutrition Leader, and Stephen Moss, America's Health Novelist, have joined forces to create this exciting new genre. Stephen's compelling story will keep you turning the pages while you learn Zonya's surprisingly simple approach to mastering weight control.
You'll discover that this is not another fad diet book. In fact, it's not a diet book at all. There is no diet mentality, nothing to calculate, and never a reason to feel guilty!
Water with Lemon is the first health novel in the "Power of One Good Habit" series.
EXCLUSIVE INTERVIEW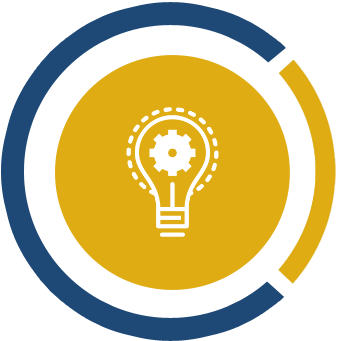 "When I bring individuals, associations and companies from "thinking about" health to confidently taking action, that's energizing!"
In this interview, Zonya Foco discusses:

• Three power foods for a healthier diet.
• Changing your health one habit at a time.
• Overcoming the U.S.'s biggest nutritional challenges.