Mallory Brown
| | |
| --- | --- |
| | TRAVELS FROM |
SPEAKING FEE RANGE ** Please note that while this speaker's specific speaking fee falls within the range posted above (for Continental U.S. based events), fees are subject to change. For current fee information or international event fees (which are generally 50-75% more than U.S based event fees), please contact us.


$5,000 to $10,000
PROFILE
Mallory Brown
| | |
| --- | --- |
| | TRAVELS FROM |
SPEAKING FEE RANGE

*




$5,000 to $10,000
Social entrepreneur, adventure traveler, and humanitarian who will offer insight into today's philanthropic world and "how to save the world before you're 30."
Founder of World Clothes Line, a "buy 1, give 1" apparel company.
Director of the CrowdRise 24-Hour Impact Project, which launches flash fundraisers that engage donors in full-circle philanthropy.
Curious about the world around her, Mallory Brown, at the age of 20, strapped on a backpack and set out to discover new people and places. She fell in love with the world. She learned to appreciate different ways of life and was deeply touched by the universality of basic human need.
Ten years later, Brown has become a successful social entrepreneur, worldwide adventure traveler, and humanitarian. She is founder of World Clothes Line— a "buy 1, give 1" apparel company on a mission to clothe the world. Brown is the first brand ambassador for CrowdRise, the largest crowdfunding platform for good. As director of the CrowdRise 24-Hour Impact Project, she runs flash fundraisers that engage donors in full-circle philanthropy. Brown also serves as Director of Communication for global non-profit Chefs4Kids. She creates innovative strategies for giving and transforms the lives of children in need around the world.
Brown has worked on-the-ground in 22 countries, representing dozens of companies and hundreds of generous donors to help thousands in need. Her efforts have been featured by The Today Show, the New York Times, Crain's Detroit Business, the Huffington Post, and Ambassador Magazine. Brown has attracted corporate sponsorship from organizations such as Ford Motor Company, Zappos, Moosejaw Mountaineering, CreateMyTee, and Meijer. Brown shared her new approach to philanthropy at TEDxDetroit 2015 with a talk titled "How to Save the World Before You're 30." She was recently honored by Points of Light, an organization founded by President George H.W. Bush that has since become the world's largest organization dedicated to volunteer service.
Brown was born and raised in Michigan and currently lives on the edge of Detroit. She believes that direct, personal giving will inspire the next generation to give back. Brown's unique approach to charity is making a mark in the philanthropic world and proves that each person truly can make a difference.
ON SPEAKING
I hope to create a ripple effect throughout the audience so everyone leaves inspired to change the world.

What do you want people to learn/take away from your presentations?

I want people to feel inspired to give back and feel that nothing stands in their way. My presentations are crafted around my personal experiences, as I aim to lead by example. I hope to create a ripple effect throughout the audience so everyone leaves inspired to change the world.
What kind of special prep work do you do prior to an event? How do you prepare for your speaking engagements?

I like to understand my audience and what might resonate with them. My work is heavy in visuals: photography and videography. I prepare imagery that will engage those watching. I absolutely love Q&A. My goal is to provide answers to what my audience wants to learn!
Have you had any particularly memorable speaking engagements / unusual situations arise while on the road?

I presented a keynote speech at my alma mater, Albion College in Michigan. Many of my college professors were in the audience, and I chuckled at how the tides had turned: I was now lecturing them! I received a standing ovation at the end of the speech, which was truly an honor.
What types of audiences would most benefit from your message?

My message is very personal and evokes a lot of self-reflection. The best audiences are ones that are hoping for personal advancement. What cause is important to the man in the front row? How can the woman in row 32 make a difference? Those who are open-minded and self-aware will gain a lot from my presentation.
I enjoy helping my audience overcome their fears, find a burst of bravery, and do what they are meant to do!

Which of your keynote speaking topics are your favorites and why?

• "Lessons Learned from a Mud Hut" - I love to share stories of kindness from around the world because they often are shocking to the audience. They are surprised to hear of a Sudanese family who invited me into their home or a Nepali girl who taught me how to use my iPhone. It leaves you feeling positive about the state of our world.

• "Just Go" – I am a huge risk-taker - not only in my travels, but in my bold approach to business and goals. I enjoy helping my audience overcome their fears, find a burst of bravery, and do what they are meant to do!

What inspired you to start doing speaking engagements?

I am continually asked to give career advice to students or meet with new entrepreneurs to share my secrets. I truly enjoy these small, personal meetings and feel a huge satisfaction from inspiring others. Public speaking is a way to spread my philosophy to wider audiences across the globe.
How do you keep your audience engaged and actively listening during your keynotes? Do you use case studies, personal stories and/or in your speeches?

I present in a casual, relatable tone that immediately relaxes the audience. I tell funny anecdotes from my travels. I also show a 3-minute video and multiple photos to visually engage the audience and break up a completely verbal presentation. So far, I've never caught anyone sleeping. ☺
What are some of the successes you've helped clients achieve?

I've helped many students pursue new careers in philanthropy and encouraged corporate audiences to embrace new ways of thinking. I strive for my audiences to walk away from my presentation feeling one emotion – inspired!
TESTIMONIALS
"Mallory Brown's presentation was inspirational and compelling. She demonstrates through her own experiences how one committed individual can be a catalyst for change in improving the lives of others. Her enthusiasm for making a positive difference in the world is contagious. After hearing her speak, you will understand how she has accomplished so much so soon."
--Albion College
PROGRAMS
With a passport full of stickers—the result of having traveled to over 30 countries—Mally Brown has plenty of stories to share and insight to give. She is an enthusiastic and bold speaker filled with an infectious passion. Whether your organization wants a fresh look at philanthropy or is just looking to hear from a truly inspirational speaker, Brown is sure to deliver.
Examples of Brown's presentations include "Lessons Learned from a Mud Hut," in which Brown shares fascinating stories from remote lands, with the prevailing message that human kindness always prevails; "Just Go," a presentation where Brown shares lessons learned from backpacking around the world, leaving audiences inspired to live fuller lives; and "New Generation of Giving," a look at launching successful fundraising campaigns by using technology and appealing to today's young generation.
Lessons learned from a Mud Hut
After traveling to over 30 countries, Mallory Brown has explored the remote corners of the world. This presentation shares her experiences with multiple cultures and witnessing the full spectrum of human life. Hear stories from the jungles of Madagascar to natural disasters in Nepal to hidden tunnels for the homeless in the United States. Photos of children in Kenya will bring tears to your eyes and while stories of family drama in Haiti will make you laugh about your own.
Learn how, in the end, human kindness always prevails. Regardless of language, cultural, religion, and wealth, we are all more alike than we are different. Leave feeling inspired about the state of our world and how you can improve it in the future.
Just Go
As an avid adventurer and risk taker, Mallory shares the secret to her bold lifestyle — JUST GO! Hear stories of her travels around the world and how lessons learned from packing a backpack apply to everyday life. You'll leave this presentation inspired to put aside your own fear, try new things, challenge yourself … and live a fuller life.
New Generation of Giving
Mallory is 29 years old and on the cutting edge of philanthropy. She activates a generation obsessed with social media, instant gratification, and self-promotion to gain a global view of compassion and charity. In 2015 alone, Mallory raised over $100,000 by online crowdfunding to help incredible causes around the world. Learn the secret to her success (direct, personal giving) and how to harness the power of technology. This presentation shares how millennials feel about the world and how to best engage the next generation in our global society.
Living your Dream Life
Mallory shares how to turn your passion into your business. At the age of 24, Mallory became a social entrepreneur and transformed her personal experiences into a sustainable career. Today, six years later, she lives her dream life. "I travel the world to help people. This is my dream life." Mallory shares how she found her passion, crafted her lifestyle, overcame obstacles, and how you can do the same. You'll leave this presentation inspired to make the most of your life and empowered with the tools to begin today!
Work for the World
As a social entrepreneur, Mallory works in both for-profit and non-profit sectors. Compare the intricacies of business and charity, and learn how to best leverage tactics from each industry. Exploring the trends of corporate social responsibility and philanthropic products, you'll learn how the greatest success can perhaps be achieved by combining the two. You'll walk away from this presentation inspired to find a win-win balance between profit and philanthropy.
EXCLUSIVE INTERVIEW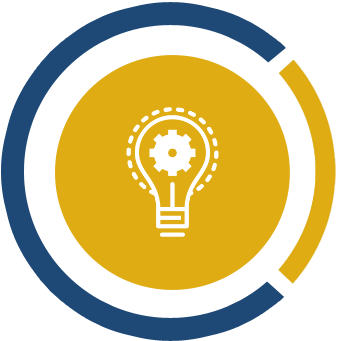 "If businesses were managed more like charities, and charities were managed more like businesses, both would be more successful. "
In this interview, Mallory Brown discusses:

Millennials' values and why doing good is the new bottom line.

Her secrets to successful on-line fundraising.

How she built a successful social enterprise at age 24.