Libby Gill
| | |
| --- | --- |
| | TRAVELS FROM |
SPEAKING FEE RANGE ** Please note that while this speaker's specific speaking fee falls within the range posted above (for Continental U.S. based events), fees are subject to change. For current fee information or international event fees (which are generally 50-75% more than U.S based event fees), please contact us.


$15,000 to $20,000
PROFILE
Libby Gill
| | |
| --- | --- |
| | TRAVELS FROM |
SPEAKING FEE RANGE

*




$15,000 to $20,000
Founder and CEO of Libby Gill & Company, an executive coaching and consulting firm that counts ABC-Disney, Cisco, Eli Lilly, Kellogg's, and Oracle among its many clients.
A veteran leader in the media industry, Gill was the PR genius behind the Dr. Phil Show.
Author of the award-winning You Unstuck: Mastering the New Rules of Risk-Taking in Work and Life; Capture the Mindshare and the Market Share will Follow; and Traveling Hopefully: How to Lose Your Family Baggage and Jumpstart Your Life.
Libby Gill's mission is to help individuals and organizations "capture the mindshare" – the heads and the hearts – of those they serve in business and in their communities. The "Clarify, Simplify, and Execute" process she's developed as founder of Libby Gill & Company inspires others to develop their "Leadership DNA"; build passionate, high-performing teams; and increase employee engagement via authentic forms of communication.
Gill spent almost 20 years as a communications leader for prominent media companies Universal, Sony, and Turner Broadcasting. In 2000, however, she launched an entrepreneurial career as founder and CEO of her own executive coaching and consulting firm. Gill uses the public relations and branding genius that made her the mind behind the launch of the wildly successful Dr. Phil Show to help established and emerging leaders increase the passion and productivity of their organizations. Her clients include ABC-Disney, Cisco, Comcast, Eli Lilly, Kellogg's, Oracle, and Wells Fargo, among many others.
Gill is the author of the award-winning book You Unstuck: Mastering the New Rules of Risk-Taking in Work and Life. Most recently, her Capture the Mindshare and the Market Share Will Follow: The Art and Science of Building Brands helps readers learn how to develop brand loyalty by making impactful emotional connections. In addition to offering considerable business acumen, Gill has shared her compelling personal story of triumph over a family legacy of alcoholism, divorce, mental illness, and suicide in her bestselling book Traveling Hopefully: How to Lose Your Family Baggage and Jumpstart Your Life.
ON SPEAKING
Once you understand your beliefs, both individually and institutionally, you can begin to change your behaviors.

What do you want people to learn from your presentations?

I want people to recognize how their beliefs drive their behaviors, intentionally or unintentionally. Once you understand your beliefs, both individually and institutionally, you can begin to change your behaviors. I want those who attend my presentations to leave with a renewed sense of energy, a fresh perspective, and a few solid strategies that they can implement right away to make a positive impact on their teams, cultures, and companies.
What kind of prep work do you do prior to an event to prepare for your speaking engagements?

So much of speaking is in the preparation. I read everything I can get my hands on about the company or industry, and then I personally interview a number of people who will be attending the event. Ideally, I speak with attendees who will provide me with a good cross-section of the audience — different professional levels, challenges, and objectives. That's the best way for me to tailor my remarks so that they are relevant and timely.
Have you had any particularly memorable speaking engagements while on the road?

I've presented to groups worldwide, so there's always something new and memorable that happens while traveling. Most recently, I had the privilege of keynoting for several groups in Kuwait. Because of my Hollywood studio background, I was on a panel alongside titans of the Kuwaiti media industry and was humbled (and a little embarrassed) when every question from the audience was addressed to me.

After several of these, there was nothing I could do except turn to my fellow panelists and remark (tongue planted in cheek), "Gentlemen, I apologize, but I seem to be dominating the platform!"

Because my message is about playing at the top of your game — and then challenging yourself to go even higher — it's appropriate for people at any career stage.

What types of audiences would most benefit from your message?

I love speaking to individuals and organizations that are hungry for change, but might need a little push to get them moving forward, taking risks, and trying new things. I often keynote for large corporate or association events attended by professionals of all levels. Because my message is about playing at the top of your game — and then challenging yourself to go even higher — it's appropriate for people at any career stage. In fact, it's really exciting when there is a group that runs the gamut from entry level up to the C-suite.
What inspired you to start doing speaking engagements?

Although I was very successful in my corporate career, I often found the workplace environment needlessly punishing. Not only did management often pigeonhole people into roles with limited chance for growth (I overcame that!), but there was often a lack of kindness and humility that I didn't like. It was particularly difficult to find role models, so I vowed that if given the chance, I would share a sense of hope as well as strategic tools with people who wanted to advance their careers. Fortunately, that's exactly what I get to do as an executive coach and speaker.
When it's relevant to the audience and they can walk away thinking about how to adopt a similar strategy or process in their own workplace, then I know I've struck gold.

How are your keynote presentations unique, and how much do case studies, personal stories, and/or humor factor into your speech content?

I try to find unique ways to help both established and emerging leaders bring out the best in themselves and their teams, and ultimately guide organizations to instill a deep sense of purpose that drives aggressive action.

One tactic that I use to achieve this includes showing the audience the links between their beliefs, behavior, and accountability. To that end, I find that case studies can be extremely helpful in conveying information about a challenge that an individual client or client company faced and how they overcame it. When it's relevant to the audience and they can walk away thinking about how to adopt a similar strategy or process in their own workplace, then I know I've struck gold.

As for personal stories (and I've got some pretty compelling ones), there is no better way to establish a connection with any audience than to let them know you're one of them. Humor is also important. If I weren't ready to have fun on the platform, would I ever share that I am a former tap-dancing bear? With the photos to prove it?

What are some of the successes you have helped clients achieve?

It's pretty rewarding to look back at a long career (actually two long careers) and know that you have helped people transform their lives. Certainly, helping Dr. Phil establish the brand for his television show was a major milestone. I've also shepherded an attorney into elected office and guided an environmental engineer to become an entertainment executive. Change really is possible if you have passion, a plan, and a strong dose of accountability.
TESTIMONIALS
"Your 'You Unstuck' presentation was a HUGE hit with our global HR team. The place was still buzzing today about challenging the INRs, using the CSE method and various ways to cross your body parts. We're already talking about how to leverage you and your approach for our senior execs. Nicely done!"
Scott Millward, Director of Learning and Organization Development, Warner Bros.
"We've seen a lot of great speakers here at Disney, but Libby's presentation was one of the most inspiring I've seen in a long time. She managed to blend practical business information with deep insights about personal responsibility and leadership. After a very challenging year, our group was ready to get back to work, totally re-energerized by her empowering message."
Sharon Williams, Senior Vice President, Disney—ABC
"Libby was absolutely fabulous... a perfect blend of credible business experience, fascinating life circumstance (without being cloying—this is tough to pull off) and helpful insight into how to reframe stagnant perspectives and effect real change. The best part is her enthusiasm and humor—and her skillful avoidance of the type of rah-rah cheerleading cliche trap that many speakers fall into. I am not alone in feeling this as her talk sparked a long and interesting discussion among conference participants."
Courtney Rice, Director, Global Pharmaceuticals
"Thanks again for helping to make ASAE's first ever Virtual Conference a big success. We greatly appreciate the time and expertise you shared with our members!"
Ann Blouin, Chief Learning Officer, ASAE: The Center for Association Leadership
Partial Client List:
Microsoft
The Conference Board
Disney-ABC
Warner Bros.
US Travel Assoc.
Marriott
Aging Services of Minnesota
Comcast Entertainment Group
Thomson-Reuters
Credit Union National Assoc.
Triad Hospitals
Cisco Systems
Lilly Pharmaceuticals
Washington Public Utilities District Assoc.
USAA
Andrews-Kurth Legal, LLC
The Boeing Company
Natural Products Assoc.
Targeted Learning
Healthcare Businesswomen's Assoc.
PriceWaterhouseCoopers
Financial Women International
Celebree Learning Centers
Cadbury Schweppes
Texas Chamber of Commerce
Natl. Kitchen & Bath Assoc.
Intl. Assoc. of Administrative Professionals
Hewlett-Packard
PROGRAMS
Libby Gill's clear presentations provide readily applicable lessons for her audiences, equipping them to take the next steps toward success and fulfillment in their personal and professional lives. With an encouraging tone, Gill does exactly what she calls on all of us to undertake: she clarifies, simplifies, and executes visions for increasing performance and innovation.
Gill shares both scientific data and her own insight to illuminate how fostering hope can drive the belief, behavior, and accountability that lead to high performance outcomes. Audiences learn why hopeful people set more and better goals, and are more successful in meeting those goals. Gill shares how to foster a culture of hope in any organization.
We all have a capacity to get "stuck" sometimes, and Gill is a master of "unsticking," helping individuals and organizations learn how to create – or revive – cultures of risk-taking and innovation. Bold leadership is one key to high performance, and Gill shares the wisdom of her experiences with Universal, Sony, and Turner Broadcasting to illustrate how she kept her companies' talents fresh in the midst of industry change, positioning herself as a leader in the process.
"Mindshare" is key to success these days in any market sector. Successful brands cut through the clutter of the contemporary marketplace to capture the hearts, minds, and loyalty of their customers. Mindshare can be an elusive quarry. Fortunately, Gill has the expertise to ensure success.
HOPE THEORY: How Belief, Behavior, and Accountability Drive High Performance
How do you re-energize your workforce when it's clinging to the status quo? What can you do to infuse your leaders—and future leaders—with vitality and vision? Give them the greatest gift of all: hope.
Hope, derived from the word hopian, which means "to leap forward with expectation," is the jet fuel for the journey of work and life. It's the difference between people who give up when they encounter the least bit of resistance and those who rise to every challenge, no matter how seemingly insurmountable.
In her dynamic keynote, Libby shares the scientific data as well as her own research and insights on hope theory and its impact on the workplace. She demonstrates why hope is one of the most important elements of successful leadership and corporate culture—as well as one of its most overlooked.
Discover why high-hope people set more goals, identify goals which are harder to attain, and are more successful at reaching their goals than low-hope people.
Learn the differences among hope, happiness, and optimism—and why hope's roots in reality make it the critical difference for employee success.
Master practical methods for creating a culture of engagement by "feeding" rather than "starving" hope in your workplace.
You Unstuck: Creating a Culture of Risk-taking and Innovation
Sooner or later, every individual or organization gets stuck. It's just part of the human condition. Maybe the "stuckness" manifests as a lack of agility or an unwillingness to innovate or take risks. Maybe it's a general feeling of malaise or disengagement. However it shows up, if you ignore your stuck state, you run the risk of mediocrity becoming your new normal.
Igniting Bold Leadership: Inspiring High-Passion and High-Performance at All Levels of Your Organization
A corporate entertainment veteran, Libby Gill held senior management positions in public relations and communications at Sony Pictures Entertainment, Universal Studios and Turner Broadcasting, and was also the branding brain behind the launch of the Dr. Phil Show. During her 15-year Hollywood tenure in an industry known for cutthroat competition, she survived more than a dozen management restructures, transitions and takeovers. Yet with each change, Libby positioned her company to maintain their competitive edge—and emerged as a leader herself.
Capture the Mindshare & the Market Share Will Follow: Aligning Personal Brand with Organizational Vision
In these challenging times, it's more important than ever that your brand cuts through the clutter and captures the mindshare of your customers and clients. Because once you've got their mindshare—that is, their trust, loyalty, heads and hearts—the market share will follow. So how do you capture the mindshare?
BEST-SELLING BOOKS
You Unstuck: Mastering the New Rules of Risk-taking in Work and Life
In You Unstuck, Libby Gill uses cases studies, client stories from her coaching work, and brain research to help readers understand the biological basis of fears that hold them back. She shows how to reframe what she calls Riskophobia, turn off the fear voices, and circumvent ancient defense systems. Readers can then create an Escalating Risk Hierarchy by "chunking down" their vision into small, actionable steps, ordered from least to most anxiety inducing.
By combining stress-busting relaxation techniques with small action steps, the readers' odds for realizing their vision greatly increase in this Relax, Risk, Repeat cycle. Gill also shows readers how to "Avoid Limiters & Embrace Liberators," keeping naysayers at bay while seeking influential supporters who can help free their creativity and productivity.
Capitalizing on her business background, coaching expertise, and a personal history of risk-taking and resilience, Gill makes complex concepts relevant and accessible through immediately applicable tools, exercises, self-tests, and questionnaires that challenge readers to change.
Traveling Hopefully: How to Lose Your Family Baggage and Jumpstart Your Life Are you living a life based on who you really are or one built on outdated messages from your past? Is your past negatively influencing your present and potentially derailing your future? What if you could shift your perspective from limiting to liberating?
Now you can learn to let go of your baggage and create a life of passion and purpose. Success strategist and executive coach Libby Gill is your partner in life change as she shares her inspiring story and guides readers step-by-step through the journey of self-transformation.
With courage and candor, Libby poignantly discloses how she struggled with a family legacy which included divorce, mental illness and molestation, robbing her of her best possible life until she learned to dissect the past so she could direct the future. With a transformative process she calls the Five Steps to Jumpstart Your Life, Libby provides practical tools and down-to-earth insights that translate abstract concepts into concrete action.
The 21 Hopeful Tools are easy-to-follow exercises that take readers through this process, showing them how to:
dissect the past to direct the future
link internal clarity with external action
create a Traveling Hopefully personal roadmap
recruit a Support Squad to provide information and inspiration
keep moving toward what you want and away from what no longer serves you
Filled with tips and tactics, personal accounts, and client success stories, Traveling Hopefully shows readers how to create big-picture visions and turn them into bottom-line action so they can lose their baggage and live the life of their dreams.
"This book is for real, because Libby is for real..."
Dr. Phil McGraw in his foreword to Traveling Hopefully
EXCLUSIVE INTERVIEW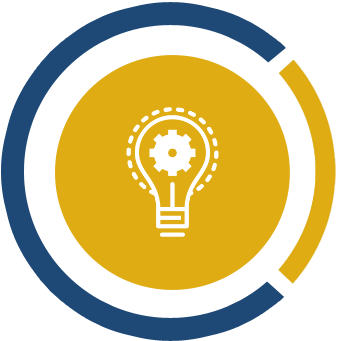 "I find that organizations often overlook what I believe should be the first step to motivate and engage their workforce: infusing a sense of hope into the culture. "
In this interview, Libby Gill discusses:

The first step to re-energizing your workforce.
Creating a risk-taking culture.
Moving your group when they feel stuck.