Fredrik Haren
| | |
| --- | --- |
| | TRAVELS FROM |
SPEAKING FEE RANGE ** Please note that while this speaker's specific speaking fee falls within the range posted above (for Continental U.S. based events), fees are subject to change. For current fee information or international event fees (which are generally 50-75% more than U.S based event fees), please contact us.


$15,000 to $20,000
PROFILE
Fredrik Haren
| | |
| --- | --- |
| | TRAVELS FROM |
SPEAKING FEE RANGE

*




$15,000 to $20,000
Haren has spent his career working with companies across the world to analyze ideas and creativity and how they impact business.
An accomplished speaker, he has made more than 2,000 presentations in 60 countries, is a CSP and Global CSP, has been named "Speaker of the Year" in Sweden, and is in the list of top 10 Swedish speakers.
Audiences will learn why we are less creative than we think, but more than we can imagine; why the business world is on the cusp of an ideas explosion; and how to make the transition from local to global (based on interviews with more than 70 CEOs).
He is the author of the highly acclaimed The Idea Book, which has been named one of the "100 Best Business Books of All Time."
Creativity guru Fredrik Haren says the most important attribute a businessperson can have is the ability to create new ideas. Haren is the founder of interesting.org, which encourages creativity and provides tools for creative growth.
He has authored nine books, including The Idea Book, a book/notebook combo designed to develop creative thinking skills. The book was named one of the "100 Best Business Books of All Time" and has sold more than 250 000 copies in 60 countries. He also authored The Developing World, which explains how an explosion of creativity from the developing world is changing everything—and why the developed world needs to pay attention. The book is very popular in Haren's native Sweden, and is the one he most often hears from readers has changed their lives. Haren spent four years researching for his newest book, One World. One Company, which tells how and why some of the best companies in the world have become global.
With more than 2,000 presentations in 60 countries to his credit, he has the rare honor of being named a Certified Speaking Professional (CSP) and Global CSP. In 2007, he was voted "Speaker of the Year" in Sweden and was recently included in the list of top 10 Swedish speakers. Haren presents on a range of topics, including
· why we are less creative than we think, but more than we can imagine;
· the developing world, where he explains why the business world is on the cusp of an ideas explosion; and
· the concept of "one world, one company," where he draws on interviews with more than 70 global CEOs on what it takes to be global and how the most successful companies have been able to make this transition from national companies to global companies.
Haren also is the founder of Ideas Island, several private islands where creative people can stay for free to work on their ideas. He was born and raised in Sweden, and following a period of time living and working in Beijing, is based in Singapore.
ON SPEAKING
The most effective – but also the most difficult - speech to give is one that is both inspirational and provocative at the same time. The audience leaves feeling empowered and challenged simultaneously.

What do you want people to learn / take away from your presentations?

I was once called "an inspirational kick-in-the-butt" by a client. It was meant as a compliment, and I took it as such. ;-)

The most effective – but also the most difficult - speech to give is one that is both inspirational and provocative at the same time. The audience leaves feeling empowered and challenged simultaneously.

Have you had any particularly memorable speaking engagements / unusual situations arise while on the road?

I have done more than 1500 speeches in over 60 countries, and there are so many memorable engagements that I have done. But let me share some from the last month:

a) I got to speak to 4000 business people in Ukraine – a country torn apart by internal fighting, and yet the business people there were so hungry for inspiration on how to develop their businesses.
b) I gave a speech to a very small, but exclusive group of global HR managers of the largest multinational Chinese companies – to learn how Chinese companies are now trying to become more global.
c) I gave a speech to all the employees of BMW Brazil. This was the first time I spoke in South America, which means I've now given talks on all continents except Antarctica. (That same month I also spoke in the U.S., Canada, Mexico, Germany and Norway.)

What types of audiences would most benefit from your message?

My specialty is to speak to global audiences (i.e. an audience consisting of people from many different countries). I am mostly booked for global (or international) conferences. I am not focused on any specific industry since business creativity, change and global business are themes that are relevant for virtually all businesses.
Which of your keynote speaking topics are your favorites and why?

Right now my favorite topic is to speak on change, because it seems that so many industries are going through such rapid change right now. In my 20 years of speaking on change and innovation, the pace of chance has never been faster than now.
Your talks on Business Creativity are based on your best selling book, The Idea Book. What do you teach in these talks?

The sad thing is that according to studies that we have conducted, 98% of employees do not think that their company is doing enough to develop the creativity of its staff. Yet most people think that creativity is important in their job.

In my talks, my main goal is to get the audience excited and confident about their own creative abilities. Because if you do not think that you are creative, then there is a big chance that this lack of confidence - by itself - stops you from having great ideas. So while I can teach many specific techniques on how to develop your own creativity, the most important part of my speech is to leave the audience with a feeling of "I am now going to try to do things differently."

What inspired you to start doing speaking engagements?

I wrote a book about the Internet and marketing in 1995, which was quite early so I was asked to speak a lot. (I was 27 years old at the time.). Around the year 2000, I stopped speaking specifically on the Internet and started speaking more generally on innovation and business.
How much do case studies, personal stories and/or humor factor into your keynote speech content?

I am a speaker who relies a lot on stories. I think humans are programmed to learn the best from a strong message communicated through a story. I take pride in the fact that a very high percentage of my stories are personal anecdotes that I myself have collected from the companies I've worked with, as opposed to "hearsay-stories" about big companies that the speaker has never worked with.
What are some of the successes you've helped clients make?

I have a file on my computer where I save extra-inspiring speaker feedback. It has 1500+ emails in it. One strong email came from a young woman who had been depressed and for six weeks had not left her apartment. But after a friend brought a video of one of my speeches, she snapped out of her depression and took charge of her life again.

In the corporate world the most common long-term feedback I get is that I have helped the organizations to think differently. Last month, a client told me right after my speech, "You did more in 45 minutes than we (the global marketing department) have been able to do in 5 years."
TESTIMONIALS
"One of the guests said it was the best speech he had heard in his life. Almost everyone said that they felt highly motivated. So thank you very much again, it′s been a pleasure having Fredrik with us and it has also been great working with you!"
Blumberry
(Event booked by Speakers Platform)
"Fredrik Härén spoke at our kick off and everyone who attended was extremely impressed and were all inspired to create new innovations. Fredrik's speech was the only thing everyone talked about at the end of the conference. I highly recommend to bring Fredrik in as a key note speaker."
Mikael Pawlo,
CEO,
Mr Green
"Thank you so much for giving such an interesting presentation at our conference in Stockholm. We have had an extremely good feedback."
Sarah Garside,
Praxit
"I've never heard someone speak on creativity so creatively."
Tom Estad,
Singapore Management University
PROGRAMS
Fredrik Haren delivers a unique message that includes visionary insights and amusing examples to help his audience understand the value of thinking in new ways. His authentic style is refreshing for the business environment, and his heads-up thinking has gained him a reputation as one of the world's most creative speakers.
Business Creativity
This talk is based on Haren's research for The Idea Book. In this presentation, he covers what creativity is, why it is becoming more important, and why businesses and staff need to be more creative than ever. He also delves into why creativity is more difficult, but also, more important than most people imagine. He includes hands-on exercises on how participants can become more creative as companies, leaders and individuals.
Based on Haren's research for One World. One Company, this talk helps attendees understand what it takes to go from a multi-national corporation to a truly global company. He explains the global divide—how some companies thrive in a global world and some do not—and the pitfalls and challenges companies face when trying to become global. Haren also addresses the advantages of transforming into a global company.

Haren's research for The Developing World is the basis for this talk. In it, he addresses the need for idea perception, or really seeing how the world is changing. He helps audiences see how creativity is different in the developing world and the developed world, and how to rapidly develop new ideas. This inspirational and provocative talk is for business leaders from both the developed and the developing world.

In this workshop, Haren calls on some of the most creative companies in the world to help attendees learn how to:

develop creativity
develop the creativity of staff
look at creating new ideas
learn new ways of turning problems into solutions, and
develop a creative environment, and how to use them.
what kills creativity and what develops it.
EXCLUSIVE INTERVIEW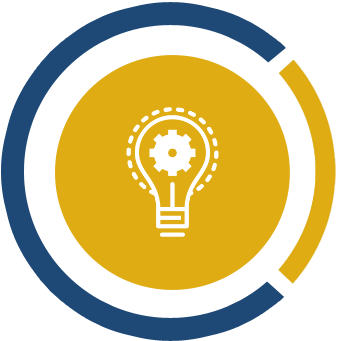 "A truly global company will be much more effective, productive, innovative, and competitive than an international, or multinational company."
In this interview, Fredrik discusses:

The role of creativity in efficiency.

The importance of truly global companies.

How individuals can use creativity to become more successful in their lives and careers.