Kevin Kelly
| | |
| --- | --- |
| | TRAVELS FROM |
SPEAKING FEE RANGE ** Please note that while this speaker's specific speaking fee falls within the range posted above (for Continental U.S. based events), fees are subject to change. For current fee information or international event fees (which are generally 50-75% more than U.S based event fees), please contact us.


$15,000 to $20,000
PROFILE
Kevin Kelly
| | |
| --- | --- |
| | TRAVELS FROM |
SPEAKING FEE RANGE

*




$15,000 to $20,000
Creator of the Xceptional Execution methodology for "xceptionalizing" businesses.
Best-selling author of How? When You Don't Know How and DO! The Pursuit of Xceptional Execution.
Acclaimed speaker Kevin Kelly charms his audience with enthusiasm and wit as he teaches essential strategies for sales, leadership, and entrepreneurial success.
Consultant for Fortune 500 companies like Microsoft, Kevin Kelly is an experienced business consultant and entrepreneur who will share his goal-driven business methodologies that are proven to get real results.
Internationally acclaimed speaker Kevin Kelly has been breaking sales records for over twenty-five years. He consults with top brands, driving small and large organizations alike from around the world to successfully achieve their goals.
Soon after embarking into the business world with his Marketing degree, Kelly started his own company in 1990 called Advanced Marketing. His company was dedicated to increasing the sales of businesses and researching personal and business potential. Since then, Kelly has consulted with Fortune 500 companies such as Microsoft, and has become part of prestigious associations including the Million Dollar Round Table. In 2016, Kelly started the first ever Speaker Summit in Ireland, bringing together other successful and inspiring motivational speakers for the event.
Kelly is the best-selling author of How? When You Don't Know How, which aims to motivate readers to follow through with executing their dreams and give them the confidence to surpass their fears and reservations. He has written four other books, including one graphic novel and his most recent book, the critically acclaimed DO! The Pursuit of Xceptional Execution.
ON SPEAKING
I guarantee every audience that I will share at least four strategies that they can use tomorrow.

What do you want people to learn/take away from your presentations?

Let me rephrase this question: What do I want people to DO? I guarantee every audience that I will share at least four strategies that they can use tomorrow. I want them to commit to taking action on these for one month and see what happens. Mine isn't a "talk shop" - it is a "DO! Shop!"
What kind of special prep work do you do prior to an event? How do you prepare for your speaking engagements?

The major focus is on getting to know the audience beforehand so I can nail their dreams and expectations for the event. To achieve this, I try to speak with at least seven people from the company before crafting the keynote. After crafting the keynote, it's just a case of turning up. I am afraid you won't see me walking up and down the stage beforehand in mental rehearsal mode!

Audiences continually tell their clients about my energy and enthusiasm for the subject. I genuinely believe I don't communicate a message – I am the message so there's no major need for mental rehearsal when you are on flow from the get go!

When preparing to go give a presentation in the Middle East, I was told by a speaker agent that "you may get in but you may never get out."

Have you had any particularly memorable speaking engagements / unusual situations arise while on the road?

I've had too many to mention but here are a couple of highlights:

Colombia separatists placed a bomb in the Grand Rex Theatre, the venue where I was speaking at in Buenos Aires, because they were targeting the speaker after me, ex President Alvaro Uribe.
When preparing to go give a presentation in the Middle East, I was told by a speaker agent that "you may get in but you may never get out"…and there was more!

What types of audiences would most benefit from your message?

Sales Kickoffs/Conferences
I know how to sell - better than most!
Leadership conferences
I share the four attributes of an Xceptional Leader which is very powerful content that inspires and informs.
Entrepreneurship/ Entrepreneurial mind/Startups
Very few speakers explore the key reasons why people don't start up on their own and what blocks them from progressing if they do: the fear of failure.

Which of your keynote speaking topics are your favorites and why?

Sales, Leadership, The Entrepreneurial Mind/Startups, and Personal Excellence. I love them all, because I am one of the very lucky people that love what they Do! As a result, I am able to execute with effortless ease! I don't consider this work. For me, it's fun and a privilege to serve and inspire.
What inspired you to start doing speaking engagements?

I guess like many people in the industry, it was feedback and passion. The feedback I was getting from my early speeches was fantastic. (I didn't know what a keynote was at that time!) On top of that, I was having so much fun and gaining such enjoyment from addressing groups of 5 to crowds of a few hundred, that choosing to become a professional speaker was an easy decision.
Given that the average attention span is somewhere around the 8-second-mark, you cannot expect an audience to be engaged if you love your monologues!

How do you keep your audience engaged and actively listening during your keynotes? Do you use case studies, personal stories and/or in your speeches?

This is a great question and the challenge for speakers. Given that the average attention span is somewhere around the 8-second-mark, you cannot expect an audience to be engaged if you love your monologues! I engage through an interactive cocktail of exercises with key learning points, stories drawn from my insights gleaned inside and outside corporate circles, and the most up to date research.

What are some of the successes you've helped clients achieve?

Breaking sales records, allowing leaders to see and engage, and allowing people to tap into their innate potential.
TESTIMONIALS
"We asked Kevin to handle the coveted spot closing out our MDRT Experience meeting in Seoul, Korea this year. Kevin gave the audience an abundance of energy, enthusiasm and practical take-away messaging that our members can immediately apply to their lives. I would definately urge any organization to consider utilizing Kevin Kelly on their program."
Anthony Germade
Executive Producer
Million Dollar Round Table
"Some speakers motivate and some have great content. Kevin Kelly has both which means he brings double the value to your conference. If you want a speaker who will inspire, motivate, educate, entertain and give a performance so powerful that the delegates will hardly dare blink for missing something then Kelly is your man."
David Thomas
World Memory Champion & International speaker

"Your interactive and motivational style of speaking provoked lots of innovative and new thoughts in our audience and made our event a real great success,and unleashed the potential of our delegates, you were one of the most impressive speakers we have ever had in the past 5 years of our conferences."
Sepehr Tarvedian CEO
Hamayesh Farazan, Iran

"Kevin is motivational, inspiring and enthusiastic, not to mention lively, entertaining and thought-provoking. His energy was transferred onto his audience as he engaged with them throughout. He encouraged self belief and instilled the importance of positive thinking. He certainly offered something different !"
Cathal Divilly, Managing Director
Great Place to Work® Institute Ireland

"I really enjoyed your interactive and inspirational keynote at the PMI Leadership meeting in Budapest. Your energy and content was inspiring."
Thangavel Subbu
PMI ISSIG

"The feedback to Kevin Kelly was very positive - most people in addition to have been entertained and informed, took some vignette or tool away from the talk that should have a positive impact on their work performance in the future."
Karen Fitzsimons
Davis Langdon
Top 50 Best Companies to Work for 2008

"Too often speakers base their presentations on other people′s experiences - Kevin has lived and breathed every bit of the journey he takes you on. That′s what makes him stand out head and shoulders above every other speaker I have seen in the last 15 years. Yesterday Kevin′s motivational keynote took 30 colleagues and me on a rollercoaster ride for three hours. Initially it was scary, then the adrenalin pumped through all our veins and when he eventually allowed us to loosen our grip we all walked away shattered but taking with us the experience of a lifetime. The energy with which he delivers is breathtaking - it′s akin to Michael Schumacher on steroids!!" The seminar lasted three hours - the impact will be forever.
Michael Brady, CEO 98FM
"Radio Station of the Year 2008"

"Kevin Kelly is truly inspirational. He not only talks the talk but walks the walk and this has enhanced his creditability. Our staff, who have encountered him through our corporate programmes on Leadership and motivation have given him a 100% approval rating. He has always adapted his presentation to suit our particular needs - truly flexible, always relevant and ever optimistic."
Harry McCarry, Head of Staff Development
Belfast Institute

"A mixture of energy, entertainment and high content. Kevins inspirational "timeless truths" were delivered with clarity and in a style that honours his Irish upbringing."
Ray O Flaherty, Chairman and Founder
All-Ireland/U.S. Chamber of Commerce.
PROGRAMS
When Kevin Kelly takes the stage, it is immediately clear by his energetic presence and his witty Irish humor that his audience will not only take away a practical and meaningful message that will help them advance their business, but they will also be thoroughly entertained by the time Kelly is finished speaking.
With such audience feedback as a 92.5% speaker satisfaction rating at the World Partner Conference, Kelly's results speak for themselves. Kevin Kelly is engaging, informative, and inspiring in an interactive format that draws the audience in. Kelly's methods are results-driven, and he has the experience to back his methods. Kelly is magnetic and effective, and he leaves his audiences feeling empowered and equipped to meet their goals and improve their business success.
Do More! Xceptional Execution for Sales
The latest research shows that the average attention span of a goldfish is 9 seconds, but the average attention span of a person is 8 seconds.
Engaging and building brand loyalty has become an extreme challenge. Using his methodology of Xceptional Execution, which draws on over 2 decades of breaking sales records in client companies, Kevin highlights the secrets to dramatically increasing your sales and developing long term sustainable relationships with customers.
This is a great keynote for sales and marketing teams!
Takeaways:

Just how distracted are we? The Attention Deficit Society breakdown.
How presence persuades and how to make those first impressions count.
How passion precedes persistence and how persistence is the new sales strategy!
How 'canned' can't? How and why a canned sales approach doesn't work with the modern consumer.
How to build friendships, not customer relationships – Goodbye sales person, hello business consultant.
Become a paranoid – every moment counts.

Do More! Xceptional execution for Startups/Entrepreneurs
Aspiring entrepreneurs face many challenges before taking that vital first step, not least the intimidating myths that they must be a stand-out visionary, have a unique idea and work to a detailed, all-worked-out-in-advance business plan.

Another factor, is that everyone deep inside has a fear of failure. According to the Global Entrepreneurial Monitor, this fear is the number one reason people fail to act upon their entrepreneurial dreams and ideas.

In this keynote, using his methodology of Xceptional Execution, Kevin Kelly highlights what makes start-ups and their leaders -which he dubs the "Xceptionalists" – succeed beyond all odds. Kevin uses cutting edge business cases such as Dwolla, Globant, Outfit 7 and Balsamiq to show that success doesn't depend on the normal factors. It depends on your ability to execute with Xception.

This keynote is perfect for entrepreneurs, managers leading through change, and CEOs.

Takeaways:

How an ordinary idea is the new WOW … if you execute.
How the Xceptionalists faced and moved with their fears to create compelling businesses and brands.
Why self-development is the key to attracting the right team.
Why knowledge can sometimes stand in the way of progress.
Why the 'customer' no longer exists, thus the need to focus on building friendships, not customer relationships.
How to craft and deliver a winning pitch.

Do! More – Xceptional execution for Leaders
In the leadership vacuum that exists around the world, it's a challenge to find an Xceptional role model. In this keynote Kevin Kelly challenges future leaders to be the message, not just communicate the message.

'Lead like you live it' is his rallying call.

Using his methodology of Xceptional Execution, Kevin highlights how to mirror the mindset, attitudes and success strategies of the outstanding Xceptionalists interviewed for his book "Do: the Pursuit of Xceptional Execution."

From these exclusive interviews and over two decades experience working with companies, Kevin distills the attributes of the modern leader and shows how to create leaders at all levels.

This keynote is great for anyone that leads and manages!

Takeaways:

How the creation of an empowering culture starts with yourself and how it is the key to developing, attracting and retaining top talent.
How to get your message across in an Attention Deficit Society.
What is the key to building engagement and trust?
How the power of friendships can help build your business.
ROI – Return on Intuition – why you shouldn't dismiss the entrepreneur's language.
Why you should see value in values and show patience in vision.
BEST-SELLING BOOKS
How? When You Don′t Know How

With refreshing clarity, Kevin Kelly, Irelands best selling personal development author and speaker applies the wisdom assimilated from his travels around the world to help people achieve their potential. As the title suggests the focus is on the "how."
How to build rapport with anyone?
How to overcome being successfully stressed?
How to identify your purpose in life?

Through stories and exercises Kevin demonstrates that we have all the resources necessary for fulfillment.
For those who desire to take control of their choices Kevin tells you how.
EXCLUSIVE INTERVIEW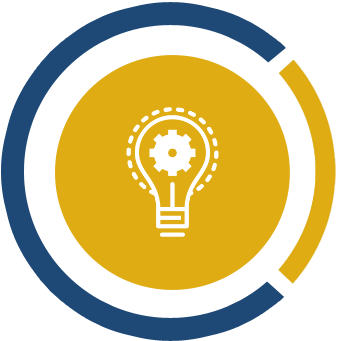 "Knowledge will always give you enough reasons NOT to act. The more you do analyses of pros and cons or strengths and weaknesses, the closer you get to consigning that idea to the grave. "
In this interview, Kevin Kelly discusses:

The biggest mistake companies make when it comes to taking action.

The 4 pillars of excellent execution.

The new rules for succeeding in sales.