Daniel Kraft
| | |
| --- | --- |
| | TRAVELS FROM |
SPEAKING FEE RANGE ** Please note that while this speaker's specific speaking fee falls within the range posted above (for Continental U.S. based events), fees are subject to change. For current fee information or international event fees (which are generally 50-75% more than U.S based event fees), please contact us.


$30,000 to $50,000
PROFILE
Daniel Kraft
| | |
| --- | --- |
| | TRAVELS FROM |
SPEAKING FEE RANGE

*




$30,000 to $50,000
Stanford and Harvard trained physician-scientist, inventor, entrepreneur, and innovator.
Faculty chair for the Medicine and Exponential Medicine program at Singularity University.
Founder and Executive Director of Exponential Medicine, an annual medical conference.
Founder of IntelliMedicine and inventor of the MarrowMiner.
Daniel Kraft is a Stanford and Harvard trained physician-scientist, inventor, entrepreneur, and innovator. With over 20 years of experience in clinical practice, biomedical research, and healthcare innovation, Kraft has chaired the Medicine Track for Singularity University since SU's inception. He founded and is Executive Director of Exponential Medicine, an annual medical conference that explores convergent, rapidly developing technologies and their potential in biomedicine and healthcare. Following undergraduate degrees from Brown University and medical school at Stanford, Dr. Kraft was board certified in both Internal Medicine and Pediatrics. He completed a Harvard residency at the Massachusetts General Hospital & Boston Children's Hospital, and fellowships in hematology, oncology, and bone marrow transplantation at Stanford. Dr. Kraft has multiple patents on medical device, immunology, and stem cell-related research through faculty positions with Stanford University School of Medicine and as clinical faculty for the pediatric bone marrow transplantation service at University of California, San Francisco.
Dr. Kraft's academic research has focused on: stem cell biology and regenerative medicine, stem cell derived immunotherapies for cancer, bioengineering human T-cell differentiation, and humanized animal models. His clinical work focuses on: bone marrow/hematopoietic stem cell transplantation for malignant and non-malignant diseases in adults and children, medical devices to enable stem cell-based regenerative medicine, including marrow derived stem cell harvesting, processing, and delivery. He also implemented the first text-paging system at Stanford Hospital.
In 2010, Dr. Kraft founded IntelliMedicine, focused on enabling connected, data driven, and integrated personalized medicine. He is also the inventor of the MarrowMiner, an FDA approved device for the minimally invasive harvest of bone marrow, and founded RegenMed Systems, a company developing technologies to enable adult stem cell-based regenerative therapies. Dr. Kraft is an avid pilot and has served in the Massachusetts and California Air National Guard as an officer and flight surgeon with F-15 and F-16 fighter Squadrons. He has conducted research on aerospace medicine that was published with NASA, with which he was a finalist for astronaut selection.
ON SPEAKING
What do you want people to learn from your presentations?

One of the key takeaways is to get folks thinking exponentially, to realize that the world and technology is moving faster and there's opportunity for super convergence, just like our smartphones are an example of the convergence of Moore's Law, and smaller sensors and cameras and communication bandwidth.

I show examples of where we're already seeing fast moving technologies in healthcare, whether that's genetics, artificial intelligence, sensors, wearable technologies, nanotechnology, use of connected mobile and digital health, and get them thinking about how those could be applied today. You don't need to wait for the future. There's many examples of these technologies that are on the market and could be applied by many different consumers, patients, practitioners, and help stimulate their planning and thinking for the near future so that when they're building their next hospital, or clinic, or practice, or app, or medical device, they're taking some of these trends into consideration. And like Wayne Gretzky likes to say, "I skate to where the puck is going to be, not where it has been."

It really has not been that long since the first smartphones came out, and those have transformed healthcare. Tablets are now in every physician's pocket. So, part of it is to get people a little bit shaken up by how quickly these realms are being disrupted, whether it's examples like Kodak and Blackberry, which are examples of large companies that have been dramatically impacted by exponential technologies, to how fast, new, nimble ones like Uber or Instagram have changed photography and travel.

So in my keynotes, overall, I like to open people's eyes and frame fast that the future's coming faster than we think and that we can all play a role, not in sort of just imagining and predicting the future but creating it together.

What are your most popular speech topics?

I think folks often ask me to help connect the dots across what's happening in many of these different fascinating fields and how it can potentially apply to what they're doing and help educate them about what's coming in different realms they might not even be aware of.

Health and biomedicine is on the cusp and starting to be changed dramatically by new technologies. It's a really powerful time, whether you're a consumer, a patient, a physician, a pharma company, a device firm or a payer: you need to be aware of the pace and speed of change. There's an opportunity to rethink and re-imagine health and biomedicine by converging many fast moving technologies with artificial intelligence, robotics, 3D printing, stem cells or regenerative medicine, sensors, "Internet of Things" and big data.

And those folks who have their eyes open to what's already happening now and where things are likely to be in the next few years then will have the opportunity to really positively shape their personal and the destinies of their companies and endeavors in positive impactful ways. I think that sort of said what I meant as a wrapping piece.
TESTIMONIALS
I've heard a lot of great, enthusiastic feedback from our InSites Build conference attendees! Dr. Kraft inspired the audience with his energy and thought-provoking, fun style. It truly has been a pleasure meeting him and introducing him to our company.
Intelligent InSites
(Event booked by SPEAKING.com)
"Everything went very well with Dr. Kraft. The feedback we received from our Executive Leadership Team was very positive and we found his discussion to be extremely relevant and informative based on the intended outcomes of the session."
Mass Mutual
(Event booked by SPEAKING.com)
"The entire audience was dazzled by your presentation this week during our Medical and Scientific Communications Forum. Thank you for taking time out from your trip to Dublin to deliver it and also for your flexibility in coordinating the Skype delivery. You really got the conference off to a great start, as we knew you would, and the momentum continued throughout. "
DIA Americas
A few of the audience comments from Genentech Town Hall:
"Dr. Kraft is utterly awesome in his breadth and depth of knowledge. I would like his recommendations re: best websites to visit, to keep current with cutting edge healthcare technology."
"It is astounding to consider the possible impact and innumerable possibilities of technology within medicine over the next 10, 20, and 50 years. Incredible presentation!"
"He is absolutely amazing, and his passion and dedication is remarkable. Hope to be a tenth of what he is one day...."
"I found considering how medicine will likely change in the coming years profound and inspiring."
"Daniel Kraft is a great personality ... extremely inspiring"
"Great personality and brains. You can't go wrong with that. Everyone loved his energy so I give him an 11/10"
"Highly impressed, Awesome energy!"
"Amazing person. The right one for this program."
PROGRAMS
As a leading physician, scientist, and innovator, Daniel Kraft speaks to the power of exponential technologies. He engages audiences with his insight on accelerating innovation and rapidly emerging technology trends, and how they can be leveraged in order to change the face of medicine and address many of the major challenges in healthcare today.
Dr. Kraft discusses emergent fields such as low cost personal genomics, the digitization of health records, crowd-sourced data, molecular imaging, wearable devices and mobile health, synthetic biology, systems medicine, robotics, artificial intelligence, nanotechnology, 3D printing, and regenerative medicine. These crucial fields are transforming healthcare and have the potential to empower patients, enable doctors, enhance wellness, and begin to cure the well before they get sick. By investing in this technologies, we can deliver better care and outcomes at lower cost.
The Future of Health & Medicine: Where Can Technology Take Us?
From the prospective of a leading physician, scientist and innovator this talk examines rapidly emerging, game changing and convergent technology trends and how they are and will be leveraged to change the face of healthcare and the practice of medicine in the next decade.
A deep dive into where emergent fields such as low cost personal genomics, the digitization of health records, crowd sourced data, molecular imaging, wearable devices and mobile health, synthetic biology, systems medicine, robotics, artificial intelligence, nanotechnology, 3D printing and regenerative medicine are transforming healthcare, and have the potential to enable clinicians, empower patients, and deliver better care and outcomes at lower cost.
EXCLUSIVE INTERVIEW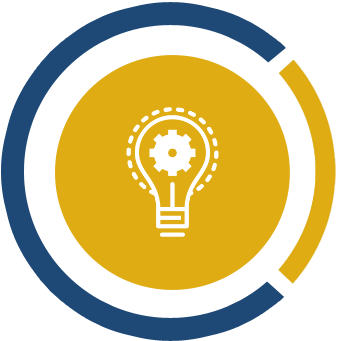 ""In many ways, medicine has been practiced in the old way of thinking for hundreds and sometimes thousands of years. But it takes culture change and shifting of incentives and governmental policy to get some of these things to really change the practice of medicine.""
In this insightful interview, Dr. Daniel Kraft discusses:
• How convergent technology trends are changing the practice of medicine.
• New healthcare technologies that are helping solve our current healthcare problems.
• Some of the main healthcare technology trends emerging today, such as: the consumerization of healthcare, personalization, the "internet of things," crowd-sourcing and 3D printing.