Shawn Achor
| | |
| --- | --- |
| | TRAVELS FROM |
SPEAKING FEE RANGE ** Please note that while this speaker's specific speaking fee falls within the range posted above (for Continental U.S. based events), fees are subject to change. For current fee information or international event fees (which are generally 50-75% more than U.S based event fees), please contact us.


$30,000 to $50,000
PROFILE
Shawn Achor
| | |
| --- | --- |
| | TRAVELS FROM |
SPEAKING FEE RANGE

*




$30,000 to $50,000
With well over 10 million views, Shawn Achor's TED talk "The Happiness Advantage" is one of the top 20 most-watched.
Achor's classes and lectures at Harvard were among the most popular at the iconic university – enrolling one out of every seven undergraduates.
Individual case studies have shown that organizations utilizing Achor's research and applied programs have raised productivity by 31%, raised promotion rate by 40%, raised sales by 37%, tripled revenue, increased pain tolerance by 50%, decreased negative effects of stress by 23%.
After spending twelve years at Harvard University, his research on happiness made the cover of Harvard Business Review. Achor's TED talk is also one of the most popular of all time, with well over 10 million views, and his presentation on PBS has been seen by millions.
Achor is the author of several New York Times best-selling books including The Happiness Advantage and Before Happiness, as well as Ripple's Effect and The Orange Frog. Achor was also published in the top psychology journal for the work he did at UBS in partnership with Yale University to create more effective stress training.
Achor has worked with over a third of the Fortune 100 companies and delivered keynote presentations in more than 50 countries, speaking to CEOs in China, senior leaders at the Pentagon, schoolchildren in South Africa, and farmers in Zimbabwe.
To date, his happiness-training program is the largest and most successful positive psychology corporate training program in the world.
Recently, Achor participated in a two-hour interview with Oprah Winfrey at her home, discussing happiness research and the perception of success.
ON SPEAKING
Change is possible, and when we make that choice not only do we give ourselves the greatest competitive advantage…we make others' lives better.

What do you want people to learn/take away from your presentations?

The real message in my talk is that change is possible, and when we make that choice not only do we give ourselves the greatest competitive advantage in the modern economy, we make others' lives better.
What kind of special prep work do you do prior to an event? How do you prepare for your speaking engagements?

I do due diligence on the company to find out which research studies I should apply, and which interactive activities will best help them meet their goals. I emphasize the language that the company's using and tie my message to their mission statement to ensure that my content will not be "a flash in the pan," but rather part of their goals.
Have you had any particularly memorable speaking engagements / unusual situations arise while on the road?

One time at a large Swiss bank, the HR leader had a senior leader introduce me, and she didn't realize how disgruntled he was in the midst of the banking crisis. So instead of reading my bio, he got up in the room in Zürich and said, "We don't have bonuses for everyone, but here's a talk on happiness from a guy from America."

You can imagine the cold response. But within five minutes of listening to the research and data, people started picking up and taking notes. At the midway point I couldn't even get to the coffee machine because people had so many questions about how to bring this research back to their teams. After that talk they invited me to go to all their banking centers worldwide (twice) in the middle of the banking crisis.

What types of audiences would most benefit from your message?

Most of my talks have been for sales leaders, high performers, or senior leaders, but I've given over 700 talks throughout the past seven years to a wide range of audiences in diverse locations, from impoverished students in South Africa to bankers at the Federal Reserve Board, from farmers in Zimbabwe to the Obama administration at Camp David. What I find most incredible about this research is how universal its appeal is.
Which of your keynote speaking topics are your favorites and why?

I find myself doing a hybrid of my talks every time because there are home runs in each one that I want everyone to take with them when they walk away from the talk.
I did not want this research to remain in the lab; I wanted it to be lived.

What inspired you to start doing speaking engagements?

I fell backwards into speaking. I didn't even know this profession existed. I planned on being an academic, but I did not want this research to remain in the lab; I wanted it to be lived.
How much do case studies, personal stories and/or humor factor into your keynote speech content?

Every minute of my 60-minute talk contains humor, research, or practical takeaways. I've cut everything else out. That is because those three things raise the likelihood of encouraging people to apply the principles and keep learning.

The most valuable part of my talk is the research and I hope to make it practical.

Happiness is a choice, happiness is an advantage, and happiness spreads.

What are some of the successes you've helped clients achieve?

Through this research (each of these is a separate study/company) we have raised productivity by 31%, raised promotion rate by 40%, raised sales by 37%, tripled revenue, increased pain tolerance by 50%, decreased negative effects of stress by 23%, improved the quality of medical care, tripled creativity, and improved the levels of optimism for people who potentially had genes for pessimism or who were going through difficult times.

I work with soldiers coming back from combat services, depressed bankers, enthusiastic sales leaders, nervous students, and overworked government officials, and I have been privileged to learn things from each of them that I could in turn teach to audiences from completely different backgrounds. Everyone has been able to apply my primary message: happiness is a choice, happiness is an advantage, and happiness spreads.
TESTIMONIALS
"Rave reviews all around! Homerun! Way out of the park! We were enriched, refreshed and left wanting more. Discussion continues and will, I'm sure for some time."
-Carlos Hoyt, Associate Dean of Students, Phillips Academy Andover
"Shawn′s message was refreshing and fun; he made a significant impact in building a more positive workplace culture in our organization. His words impacted people at all levels of our organization and many of us are still talking about his message months later. It was a terrific day for our employees."
-Pam Milloy, Grand View College, Iowa
"The happiness seminar was outstanding. The speaker was articulate, informative and entertaining. A follow-up presentation would be highly recommended. You know that a presentation is good when the entire audience is still attentive even though you have crossed into lunch."
-Teacher, West Morris Public School District, New Jersey
PROGRAMS
With a self-effacing style and humor that made his Harvard undergraduate lectures the most popular on campus and his TED talk a viral sensation, Shawn Achor delivers dynamic, insightful, uplifting and impactful presentations, backed by acclaimed research and practical takeaways.
By researching top performers at Harvard, as well as the world's largest banks, and Fortune 500 companies, Achor discovered patterns, which created a "happiness advantage" for positive outliers—the highest performers at these organizations.
Based on this science of positive psychology (linking positive mindset to exceptional performance) case studies and work within major corporations, Achor provides practical applications for helping leaders to keep teams motivated and engaged by linking a positive mindset to exceptional performance.
Achor takes his audiences to the leading-edge of positive psychology and neuroscience to demonstrate how one can become a "positive genius" – that is, one who can continually architect successful, positive realities based upon true facts and then transfer those realities to others. Using his signature humor, new case studies and interactive experiments that engage the audience, Achor makes this research come alive.
The Happiness Advantage: Linking Positive Brains to Performance
Most companies and schools follow this formula: if you work harder, you will be more successful, and then you will be happy. This formula is scientifically backward. A decade of research shows that training your brain to be positive at work first actually fuels greater success second. In fact, 75% of our job success is predicted not by intelligence, but by your optimism, social support network and the ability to manage energy and stress in a positive way. By researching top performers at Harvard, the world's largest banks, and Fortune 500 companies, Shawn discovered patterns, which create a happiness advantage for positive outliers—the highest performers at the company. Based on his book, The Happiness Advantage, Shawn explains what positive psychology is, how much we can change, and practical applications for reaping the Happiness Advantage in the midst of change and challenge.
Positive Leadership: Restoring a Culture of Confidence
Confidence, trust and job satisfaction are at historic lows. When the economic collapse began, the world's largest banks called in Shawn Achor to research how to restore confidence and forward progress. While many managers succumb to helplessness, with their teams and clients quickly following suit, Shawn researched those who maintained high levels of success and leadership during the challenge. He found that our brains create confidence based on the belief that our behavior matters to the outcome we desire. To develop this trust, we must create "wins" for our brain necessary to overcome learned helplessness and must train our brains for rational optimism. Based on the science of positive psychology and case studies of working with companies in the midst of an economic collapse, Shawn provides practical applications for raising the belief that individual behavior matters and helping leaders to keep teams motivated and engaged.
The Ripple Effect: How to Make Positive Change Easier
Common sense is not common action. This is because information does not necessarily cause transformation because we require a certain level of "activation energy" to start a change. Shawn′s research in the field of positive psychology has revealed how changes in our own brain due to mindset and behavior can have a ripple effect to a team and an entire organization. This positive ripple effect can create a more productive, positive work culture making positive change easier. Audiences will learn about the latest scientific research on mirror neurons and mental priming to explain how positivity and negativity spread, case studies on how to become a lightning rod for change, and findings on how a positive ripple effect profoundly affects an organization′s ability to transition and change.
BEST-SELLING BOOKS
The Happiness Advantage: The Seven Principles of Positive Psychology That Fuel Success and Performance at Work
Our most commonly held formula for success is broken. Conventional wisdom holds that if we work hard we will be more successful, and if we are more successful, then we'll be happy. If we can just find that great job, win that next promotion, lose those five pounds, happiness will follow. But recent discoveries in the field of positive psychology have shown that this formula is actually backward: Happiness fuels success, not the other way around. When we are positive, our brains become more engaged, creative, motivated, energetic, resilient, and productive at work. This isn't just an empty mantra. This discovery has been repeatedly borne out by rigorous research in psychology and neuroscience, management studies, and the bottom lines of organizations around the globe.
In The Happiness Advantage, Shawn Achor, who spent over a decade living, researching, and lecturing at Harvard University, draws on his own research—including one of the largest studies of happiness and potential at Harvard and others at companies like UBS and KPMG—to fix this broken formula. Using stories and case studies from his work with thousands of Fortune 500 executives in 42 countries, Achor explains how we can reprogram our brains to become more positive in order to gain a competitive edge at work.
Isolating seven practical, actionable principles that have been tried and tested everywhere from classrooms to boardrooms, stretching from Argentina to Zimbabwe, he shows us how we can capitalize on the Happiness Advantage to improve our performance and maximize our potential. Among the principles he outlines:
The Tetris Effect: how to retrain our brains to spot patterns of possibility, so we can see—and seize—opportunities wherever we look.
The Zorro Circle: how to channel our efforts on small, manageable goals, to gain the leverage to gradually conquer bigger and bigger ones.
Social Investment: how to reap the dividends of investing in one of the greatest predictors of success and happiness—our social support network
A must-read for everyone trying to excel in a world of increasing workloads, stress, and negativity, The Happiness Advantage isn't only about how to become happier at work. It's about how to reap the benefits of a happier and more positive mind-set to achieve the extraordinary in our work and in our lives.
Order Here
EXCLUSIVE INTERVIEW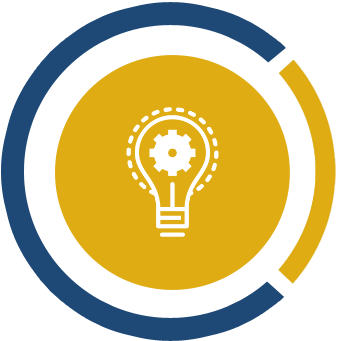 "...Change is possible, and…happiness is ultimately a choice."
In this interview, Shawn Achor discusses:

Scientific findings on the relationship between happiness and success.

How organizations are using positive change to drive productivity.

Proven strategies to make goals more attainable.