Erik Wahl
| | |
| --- | --- |
| | TRAVELS FROM |
SPEAKING FEE RANGE ** Please note that while this speaker's specific speaking fee falls within the range posted above (for Continental U.S. based events), fees are subject to change. For current fee information or international event fees (which are generally 50-75% more than U.S based event fees), please contact us.


$30,000 to $50,000
PROFILE
Erik Wahl
| | |
| --- | --- |
| | TRAVELS FROM |
SPEAKING FEE RANGE

*




$30,000 to $50,000
Corporate partner turned internationally renowned graffiti artist whose high-energy presentations leave audiences inspired to "unthink."
Bestselling author of Unthink: Rediscover Your Creative Genius, which Fast Company calls "Provocative with a Purpose."
Selected by TED as a speaker for the TED Full Spectrum series.
Erik Wahl is an internationally recognized graffiti artist, author, and entrepreneur who redefines the term "keynote speaker." Pulling from his history as both a businessman and an artist, he has grown to become one of the most sought-after corporate speakers available today. Wahl's on-stage painting seamlessly becomes a visual metaphor to the core of his message, encouraging organizations toward profitability through innovation and superior levels of performance. His list of clients includes AT&T, Disney, London School of Business, Microsoft, FedEx, Exxon Mobil, Ernst & Young, and XPrize; Wahl has even been featured as a TED presenter. The responses received have been nothing short of incredible, with standing ovations to prove it.
Wahl's understanding of vision was originally born in the school of disappointment. After an eight-year career as a partner in a corporate firm, he became frustrated by the lack of innovative thought and corresponding profits he saw in business. So he set out to challenge companies to change their way of thinking, while simultaneously pursuing his own individual passions. He rediscovered his love for art, and now plays in the business world by working through his art.
In the past 10 years, he has shared his incredible message with the largest and most influential companies of the world, leaving behind his prized artwork as a reminder of his passion for breakthrough thinking. He's the Warhol of Wall Street, the Renoir of ROI, the Picasso of Productivity, the Jobs of… well, having a Job.
He is Erik Wahl: graffiti artist, author, entrepreneur, and philanthropist.
ON SPEAKING
What I really want audiences to take away is a shift in culture - a shift in how they view all of these components of their work and lives.

What do you want people to take away and learn from your presentations?

I want them to experience a mind shift, so I don't focus on one particular theme. I'll touch on leadership change, customer service, and related topics, but overall what I really want audiences to take away is a shift in culture - a shift in how they view all of these components of their work and lives.
What kind of special prep work do you do prior to an event? How do you prepare for your speaking engagements?

The amount of preparation I do is immense. The first thing that I do the moment we get booked by an organization like Exxon, Microsoft, or Google, is buy a sizeable amount of personal stock in that company. I don't buy it for financial gain; rather, I buy it so that I can personally invest myself in the company and understand it at a new level: What moves the needle? Why is the stock going up? Why is the stock going down? Who are their competitors? What products are they releasing? Usually, I sell the stock after the presentation.

I do interviews with the executives allowing them to paint a word picture for what they want their audience to feel at the end of my presentation. I also send out a very extensive questionnaire for clients about what their day-to-day looks like. It's not meant to be a cumbersome homework assignment and I very actively use everything that they say to help me understand what it's like to be one of them. For example, if I'm speaking at a Presidential Summit for the top sales force for a particular pharmaceutical industry, I want to know what the best of the best have done to become the best of the best so that I can understand how to help them expand their consciousness, their mind, and their creativity to continue working and performing at a higher level.

Right before I go on stage I meditate listening for the audiences' heartbeat and breathing patterns so that when I take a stage, I'll be one of them. Every room is different and all these differences matter: the atmosphere created by the speaker before me, the energy of the audience, if it's a morning presentation versus an evening presentation, if it's an analytical or engineering audience versus a sales audience, and so forth.

I'm not coming out as a clanging drum, with fists pumping, acting like, "Hey, now, everyone, we're going to be motivated." This is very much about connection. It's not a lecture; it's a share. It's not pushing content. When I'm onstage, I want to change the format for what a keynote experience looks like. I don't want my audience to be passive consumers of information, but rather engaged participants. In order for that to happen they need to believe that I know who they are and that I'm not just a talking head. All the research I do then, prior to taking the stage is what creates that connection.

My presentation is meant for events that want to change pace or experience something different.

What types of audiences would most benefit from your message?

My presentation is meant for events that want to change pace or experience something different, so it's not aimed at a specific audience on a linear scale such as sales, marketing, leadership, and so on. It's for anyone who wants to kick off or close their event on a dynamic high note moment with an "aha!" multi-sensory experience.

We look at every invitation that we're given with: "How can we add value?" or "Can we add value?" We're very specific then, in what we take and what we refer out. There are many great speakers out there and there are many great opportunities, so when it comes to considering an audience, I want to make sure that we're the right fit.

What inspired you to start doing speaking engagements?

I had this message that I wanted to share to scale. I had seen many beautiful paintings in studios as well as amazing pieces of poetry or singing and song-writing that never got shared, never got amplified, and never got pushed out. In addition to this new exploration of art, I had this understanding of business, how I think business is changing, and how I think business could be improved and done better.

My speaking career, then, was built out of an understanding of how to share an idea to scale and make that shared experience awesome. The keynote speaking stage that virtually every conference has, is an this amazing opportunity to express, share, and amplify ideas to scale, but I'm not a big fan of the mainstream keynote speaking industry, because it's hard for me to listen. It's hard for me to listen in church and it's hard for me to listen to other keynote speakers. Formats that mainly consist of information push, slides, and graphs just don't engage me.

Live music engages me. The experience of interacting, like a Q &A for example, engages me. I love the uncertainty of what's coming next so I built all that into my presentation to create a share of ideas through a theatrical "Wow!" experience - something that fascinated me, and I'm grateful that this same format fascinates audiences as well. Corporate audiences love the fact that I understand business, that I can talk shop and what they need to hear, but they also are deeply appreciative that I'm doing it in a very entertaining way, using music, lights, production, and interaction.

Having this mind-blowing keynote experience, and then sharing it on social media transfers into this "aha!" moment that connects all the sessions.

What are some of the successes you've helped clients achieve?

I blow up their social media.

Why don't we just watch conferences on our iPhone? Why don't we stay in our office and just read the cliff notes in a PDF file? People are going to attend conferences for the value added live experience of networking and communicating. One of the ways that's done is through building a social media presence. It helps make conferences relevant, and so organizers spend tons of time and energy, pre-conference, building up social trend, energy, and interaction into the meeting with social media.

I understand social media. I get where it's been, where it's at, and where it's going. So one of the things I do is blow up their social media channels and get people talking and sharing through polls, quotes, and pictures. Having this mind-blowing keynote experience, and then sharing it on social media transfers into this "aha!" moment that connects all the sessions. It connects their workshops to their dinner, to their entertainment, and to all the other elements of the event.
TESTIMONIALS
"I have been waiting 9 years for our keynote speaker to receive the kind of standing ovation you received at our National Meeting. You made a lasting impression."
- Natl Inst. Case Management, Inc.
"The Standing Ovation you received was heart felt and well warranted."
- State Farm Insurance Companies
" Erik Wahl was the highlight of our entire conference. He captured everyone′s imagination with his creativity and added a whole new dimension to the usual motivational message, not to mention his artistic finale was a complete knockout!"
- American Express - Australia
"Your presentation was once again, outstanding! After seeing you at the National Realtors conference and now our National conference, I am amazed at your ability to customize your message for both corporate and educational audiences."
- Natl Parent Teachers Assn
"Thank you once again for an Outstanding! presentation at our National Sales Meeting in Orlando. We look forward to seeing you again at our Solutions meeting next month."
- FedEx Corporation
" Over the past ten years, the Executive Officers Club has hired over 100 of the most respected speakers throughout corporate America. In all those years, I don′t recall any speaker ever receiving the incredible accolades that you did. Your message was right on target."
- Executive Officers Club
"Erik was by far the most entertaining and motivational speaker we have ever had."
- Colorado Bankers Association
"Your incredible message was truly an inspiration to our center."
- MD Anderson Cancer Center.
"Your presentation was an outstanding contribution to our conference. Your rating in both subject matter and presentation style were some of our highest ratings ever."
- Healthcare Financial Management Assn
"We continue to receive numerous emails, voicemails and handwritten notes....all in praise of you, your presentation, and most important...your message!"
- Walt Disney Entertainment
"You kept our group of CEO′s spellbound by your presentation. The most often repeated comment was, "He was the best speaker I′ve ever heard."
- EOC, Inc.
PROGRAMS
Erik Wahl has presented to universities, conferences, and businesses alike; audiences will love his high-energy, engaging style.
He offers electrifying keynotes with titles like "Unthink," The Art of Leadership," and "The Discipline of Creativity" that help any listener tap into their creative potential. He is best known for his keynote experience, "The Art of Vision," which is both a highly-entertaining and highly practical look at how innovation leads to amazing results and superior performance. "The Art of Vision" is his signature multimedia presentation which involves speed painting. Combining art and corporate insight, Wahl is sure to excite any audience, leaving listeners inspired and energized.
The Art of Vision
Your best sustainable edge is being better at mastering change and innovation than your competition. Erik's Signature keynote, The Art of Vision is an entertaining and highly practical program that uncovers new ways to make your organization more creative, more productive and ultimately, more profitable. This 45-60 minute multi-media format is ideally suited to open or close your meeting on a dynamic high note.
Discovering Your Untapped Potential
This fast paced and highly interactive 90 minute workshop is designed to provide specific strategies to unleash personal and professional achievement through creativity. By exploring techniques to stretch our minds, audiences will uncover new methods to solve old problems, discover new opportunities, and ultimately differentiate themselves from their competition. This program is ideally suited as a follow up for audiences who have already experienced Erik's Art of Vision keynote.
BEST-SELLING BOOKS
Unthink: Rediscover Your Creative Genius
In the tradition of A Whole New Mind and The War of Art, graffiti artist and corporate thought leader, Erik Wahl explores the power of creativity to achieve superior performance.
Somehow we've come to believe that creativity is reserved for the chosen few: the poets, the painters, the writers. The truth is creativity is in all of us and re-discovering it is the key to unlocking your fullest potential. Unthink is a book that pushes us beyond our traditional thought patterns.
Unthink is a book that will inspire everyone to realize that we are capable of so much more than we have pre-conditioned for. Creativity is not in one special place--and it is not in one special person. Creativity is everywhere and in everyone who has the courage to unleash their creative genius.
EXCLUSIVE INTERVIEW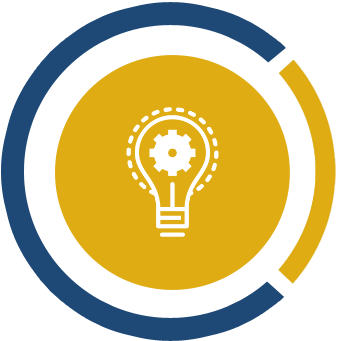 "There is a crisis in consciousness and awareness today. We are in a world where everything has changed due to information overload."
In this interview, Erik Wahl discusses:

Why we're facing a crisis of consciousness .

How to expand your creativity.

Thinking like an artist while acting like an entrepreneur.