Ram Charan
| | |
| --- | --- |
| | TRAVELS FROM |
SPEAKING FEE RANGE ** Please note that while this speaker's specific speaking fee falls within the range posted above (for Continental U.S. based events), fees are subject to change. For current fee information or international event fees (which are generally 50-75% more than U.S based event fees), please contact us.


$30,000 to $50,000
PROFILE
Ram Charan
| | |
| --- | --- |
| | TRAVELS FROM |
SPEAKING FEE RANGE

*




$30,000 to $50,000
Charan is a world-renowned business advisor who has worked with companies, CEOs, and boards for more than 30 years to help them navigate a constantly changing business climate.
With a reputation for cutting through complex business issues, Charan is skilled at identifying the root problem and recommending actionable solutions from a new perspective.
Charan walks audiences through some common issues faced by businesses and helps them visualize unique solutions that have been embraced by other organizations.
Charan is the author of 15 books, including Wall Street Journal best-seller Execution, which spent more than 150 weeks on the New York Times best-seller list.
Former GE Chairman Jack Welch describes Ram Charan as having the rare ability to distill meaning from the meaningless, and the former Verizon CEO calls Charan his "secret weapon." This world-renowned business advisor, author and speaker has worked with companies, CEOs, and boards for more than 30 years to help them navigate a fast-paced and constantly changing business climate.
Charan has a reputation for cutting through the complexity of business management to uncover the root of the problem. His solutions have been praised as practical, with steps that can be put into practice right away. He uses his skills in observation and analysis to develop insights that help business leaders face growth, talent development, corporate governance, and profitability challenges.
As a young person, Charan worked in the family shoe shop in northern India. He earned an engineering degree, and soon after, took a job in Australia. He then earned MBA and doctorate degrees from Harvard Business School, where he was a Baker Scholar. Before becoming a full-time consultant, he served on the faculties of Harvard Business School and Northwestern University.
His energetic, yet thoughtful, style has won him the Bell Ringer award from GE, and the best teacher award at Northwestern. BusinessWeek named him as one of the top 10 resources for in-house executive development programs.
He is the author of 15 books, including Wall Street Journal best-seller Execution, which he co-authored with former Honeywell CEO Larry Bossidy, and which spent more than 150 weeks on the New York Times best-seller list. He also has written for Harvard Business Review, Fortune, BusinessWeek, Time, Chief Executive and USA TODAY. Charan was elected a Distinguished Fellow of the National Academy of Human Resources, and has served on the Blue Ribbon Commission on Corporate Governance.
ON SPEAKING
Whatever I do, it has to pass the following test: is it useful to people? It has to be practical; it has to simple; it has to be useful.

What would you like audiences to learn from your work?

My mission in life is to help people succeed. Whatever I do, it has to pass the following test: is it useful to people? It has to be practical; it has to simple; it has to be useful.

I have worked in a number of areas and on various boards of directors. I'm very actively engaged across the globe in improving the practice of corporate governance. I wrote a book on execution with Larry Bossidy. I help companies and leaders to execute their plans. I help executives create innovation processes that generate profit.

I co-wrote the book, Game Changer, with the CEO of Proctor&Gamble. Business strategy has changed. It's a new game, a new context, so I'm developing new ideas about how to strategize effectively, because the old ways are no longer relevant. I also help companies change their organizations' culture. These are the major things I talk about, in addition to global strategy.

What projects are you currently working on and are excited about?

No company wins without people, so I'm working on a book with two authors, People Before Strategy. It will be out next fall. People before strategy means people determine strategy; strategy does not determine people. So focus on people first.
TESTIMONIALS
"Ram Charan is a wise counselor and keen observer on the front lines of the American board revolution."
—William Adams, retired chairman and president of Armstrong World Industries and former director of Bell Atlantic
"His valuable views and opinions come from years of consulting with some of America′s best-known and most successful chairmen and CEOs, who also share their direct insights on the most controversial of topics."
—Jerome Meyer, chairman and CEO, Tektronix Inc., and director of AMP
"Ram Charan′s depth of experience and leadership in the area of business management is unrivaled."
—Ron Meyer, President and COO, Vivendi Universal Entertainment
"Ram Charan [consults] for the largest and most powerful companies . . . even more than his dedication, it′s his insights that have won him the ear of hundreds of top managers. . . . What Charan loves to do is to solve business problems. With his plainspoken Socratic approach, he helps demolish organizational silos or persuade entrenched executives to change their points of view. . . . Companies seek him out for his ′wise man′ approach rather than choosing a consultant with a narrow specialty."
—Fast Company
"Meet a wise man: Ram Charan′s frenetic pace, fierce intelligence, and deep access have made him an unrivalled source of real world insights into what business does right -and all too often wrong."
—Fortune magazine
"Among the world′s most sought after CEO advisers, Charan has worked closely with executives at General Electric and DuPont."
—BusinessWeek
PROGRAMS
Ram Charan enjoys talking about companies that are succeeding in today's challenging business environment. He doesn't believe it's impossible to do, but has some thoughtful perspective on what it takes to survive and have success. His 30+ years of consulting with companies has provided him with insight into key areas that must be addressed: Execution, leadership, boards, talent management, innovation and growth, and profitability.
Innovation and Growth: Cultivating The Game-Changers
Companies need innovation for revenue and profit growth. But many people think innovation is unpredictable or out of reach. Ram Charan demystifies innovation and explains how powerhouses Procter & Gamble, Nokia, LEGO and Honeywell do it. With his penchant for real-world practicality, he translates insights from the best companies into concrete steps that make innovation repeatable and measurable.
This session, based on Charan's book The Game-Changer: How You Can Drive Revenue and Profit Growth with Innovation, covers the following:
Putting the customer at the center of innovation.
The building blocks of innovation.
Innovation as a social process.
Reducing the risk of innovation failure.
How to be an innovation leader.

Reinventing How You Sell: What the Customer Wants You to Know
Too often selling becomes a war over price. Ram Charan shows the way out with a new approach to selling that starts with helping customers reach their business goals. Does it require new skills and ways of working? Yes, with salespeople leading the charge. Here Charan discusses companies that have made the shift and escaped from commodity-pricing hell.

This session, based on Charan's book What the Customer Wants You to Know: How Everyone Needs to Think Differently About Sales, covers the following:
How to put the fun back into selling.
Learning to see your customers holistically.
Adopting a new role for salespeople—and everybody else.
Shaping offerings so that costumers will willingly pay more.

Leadership Know-How: Developing Leaders at All Levels
Charan brings realism and specificity to a subject that is often vague and amorphous: leadership. Why do so many leaders fail? Very simple, he says, they don't know how to run a business. Charan breaks through the façade of leadership to explain the capabilities leaders must possess. He gives aspiring leaders a blueprint to take charge of their own development and help other leaders grow.

This session, based on Charan's book Know-How: The 8 Skills that Separate People Who Perform From Those Who Don't and his book Leaders at All Levels: Deepening Your Talent Pool to Solve the Succession Crisis, covers the following:
What leadership training tends to omit.
The 8 capabilities leaders really need.
When and how personality matters.
Examples of leaders who have outstanding know-how in critical areas.
How to build and improve your know-how.
How to build a pipeline of leaders who deliver.

Execution: The Discipline of Getting Things Done
For many leaders, creating a strategy is the easy part. Making it happen is the bigger challenge. Why is flawless execution so hard to achieve? Because few leaders understand what it demands. Execution takes personal discipline, and more important, a systematic approach to synchronizing the moving parts of the organization.

Based on the best selling and highly praised book Execution: The Discipline of Getting Things Done, this session explains:
Why execution cannot be delegated.
How companies like Wal-Mart, Dell, and GE use execution to outperform competitors.
The framework of flawless execution.
Tools to develop your own discipline of execution.

Managing in the Downturn – Tools to Use
Preparing a company to survive a prolonged period of slow growth or even contraction is one of the most difficult tasks that will ever confront management. Leaders must recognize the new reality confronting their companies and take the necessary steps to shore up the company and weather the storm. Ram Charan will show you the tools leaders and managers need to implement to prepare for and steer through these tough economic times and also how to seize the opportunities that invariably arise out of difficult environments.

This session is based on Ram Charan's 2009 book, Leadership in the Era of Economic Uncertainty: The New Rules of Getting Things Done in Difficult Times.

Leadership in the Era of Economic Uncertainty
Ram Charan helps you steer your business through the minefield of contracting markets, cash shortages, and ongoing uncertainty. No matter what your leadership role, Charan's insight will help ensure that your business emerges leaner, stronger, and well in front of the competition.

The chaos of global economic meltdown has imposed an urgency you have never before experienced. It's a scary thing, but it can also be exciting if you're prepared. Hear how leaders at DuPont, Hanesbrands, Wipro, and other companies have used Charan's techniques to get results.

Charan provides practical actions you can execute immediately to:
Protect cash flow vigilantly, even daily, and use cash more efficiently
Use ground intelligence to survive the storm and position your business to thrive in the aftermath
Develop a better understanding of your customers
Reevaluate your pricing strategy and capital expenditures
Use cost cutting strategically
BEST-SELLING BOOKS
Boards That Lead
When to Take Charge, When to Partner, and When to Stay Out of the Way
Is your firm's board creating value—or destroying it?
Change is coming. Leadership at the top is being redefined as boards take a more active role in decisions that once belonged solely to the CEO. But for all the advantages of increased board engagement, it can create debilitating questions of authority and dangerous meddling in day-to-day operations. Directors need a new road map—for when to lead, when to partner, and when to stay out of the way.
Boardroom veterans Ram Charan, Dennis Carey, and Michael Useem advocate this new governance model—a sharp departure from what has been demanded by governance activists, raters, and regulators—and reveal the emerging practices that are defining shared leadership of directors and executives. Based on personal interviews and the authors' broad and deep experience working with executives and directors from dozens of the world's largest firms, including Apple, Boeing, Ford, Infosys, and Lenovo, Boards That Lead tells the inside story behind the successes and pitfalls of this new leadership model and explains how to:
Define the central idea of the company
Ensure that the right CEO is in place and potential successors are identified
Recruit directors who add value
Root out board dysfunction
Select a board leader who deftly bridges the divide between management and the board
Set a high bar on ethics and risk
With a total of eighteen checklists that will transform board directors from monitors to leaders, Charan, Carey, and Useem provide a smart and practical guide for businesspeople everywhere—whether they occupy the boardroom or the C-suite.
The Leadership Pipeline: How to Build the Leadership Powered Company
An updated and revised version of the bestselling The Leadership Pipeline – the critical resource for how companies can grow leaders from the inside.
In business, leadership at every level is a requisite for company survival. Yet the leadership pipeline –the internal strategy to grow leaders – in many companies is dry or nonexistent. Drawing on their experiences at many Fortune 500 companies, the authors show how organizations can develop leadership at every level by identifying future leaders, assessing their corporate confidence, planning their development, and measuring their results.
New to this edition is 65 pages of new material to update the model, share new stories and add new advice based on the ten more years of experience. The authors have also added a "Frequently Asked Questions" section to the end of each chapter.

Execution
The book that shows how to get the job done and deliver results . . . whether you're running an entire company or in your first management job
Larry Bossidy is one of the world's most acclaimed CEOs, a man with few peers who has a track record for delivering results. Ram Charan is a legendary advisor to senior executives and boards of directors, a man with unparalleled insight into why some companies are successful and others are not. Together they've pooled their knowledge and experience into the one book on how to close the gap between results promised and results delivered that people in business need today.
EXCLUSIVE INTERVIEW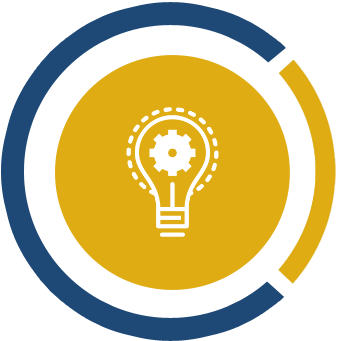 "Economic downturns offer opportunities, if you can read the messages in them. "
In this interview, Ram Charan discusses:
• What makes a good leader.
• Turning economic downturns to your advantage.
• Invention vs. Innovation.