Kay Koplovitz
| | |
| --- | --- |
| | TRAVELS FROM |
SPEAKING FEE RANGE ** Please note that while this speaker's specific speaking fee falls within the range posted above (for Continental U.S. based events), fees are subject to change. For current fee information or international event fees (which are generally 50-75% more than U.S based event fees), please contact us.


$20,000 to $25,000
PROFILE
Kay Koplovitz
| | |
| --- | --- |
| | TRAVELS FROM |
SPEAKING FEE RANGE

*




$20,000 to $25,000
Founder of USA Networks and SyFy television channel.
First woman to serve as a network president in television history.
Nominated by President Bill Clinton to head the National Women's Business Council.
Kay Koplovitz is a champion entrepreneur and pacesetter with inspiring advice for creating, growing, and ultimately leading your business to success.
Koplovitz's concept of utilizing human capital will show you how to unlock the potential of your connections.
Entrepreneur and pacesetter Kay Koplovitz is the first woman to have served as a network president in television history. Koplovitz made a name for herself by founding the multi-billion dollar USA Networks, which includes the USA Network, USA Network International, and the SyFy Channel.
Koplovitz studied communications for both her bachelor's and master's degrees. At a young age, she became fascinated with satellites and their impact on the future of communication, and she wrote her master's thesis on the subject.
In 1977, Koplovitz founded USA Networks. It was originally an all-sports service for Madison Square Garden Sports, but the network grew to be ranked the number one cable television network for primetime viewership for thirteen straight years. Koplovitz drove her success further by launching the SyFy Channel in 1992, and expanded the network worldwide with the launch of USA Network International. Koplovitz ran USA Networks as the Chairman and CEO for 21 years before stepping down. The company was sold for $4.5 billion. That same year, Koplovitz was nominated by President Bill Clinton to be the chair of the National Women's Business Council.
In 1999, Koplovitz went on to co-found Springboard Enterprises, a non-profit accelerator that fosters investment in women-led firms. Today, she continues to serve as Chairman for Springboard Enterprises. She also serves as Chairman and CEO at Koplovitz & Company and she is a board member for Time Inc., CA Technologies, and ION Media Networks. Koplovitz is the author of Bold Women, Big Ideas: Learning to Play The High-Risk Entrepreneurial Game.
ON SPEAKING
Every person has a unique story to tell, challenges met, failures endured, and results from what they have tried to achieve. Sharing these real-life stories is truly important, especially for women who value role models, who want to find their path to success for themselves and their companies.

What do you want people to learn/take away from your presentations?

I would like them to be inspired to achieve extraordinary success in their own careers and to walk away with actionable strategies. I want entrepreneurs, executives and those who support them with human and financial capital to acquire authentic, easily transferable skills based on my experiences. Every person has a unique story to tell, challenges met, failures endured, and results from what they have tried to achieve. Sharing these real-life stories is truly important, especially for women who value role models, who want to find their path to success for themselves and their companies. There aren't enough of us out there lighting the way. This is why we are building a mentoring ecosystem surrounding women.

Importantly, men must learn to trust women as colleagues and believe we are great partners and great leaders – which we are. The reverse is true as well. Finally, I'd like the audience to leave my presentation motivated to apply my life lessons which are universal and sometimes surprising.

What kind of special prep work do you do prior to an event? How do you prepare for your speaking engagements?

I want to know everything about my audience so I ask for a comprehensive set of audience metrics. I ask who will attend, how many in total, what are their interests, what type of advice do they seek, what topics interest them and what will inspire them. I stay true to the theme of the conference, work with the logistics of the room, try to complement and enhance others who speak. I find out where I fit on the agenda and learn how I was billed. In other words: How does the conference organizer expect my speech to benefit the audience personally and in business? The list goes on.

I conduct research to update my material to make it as relevant to today as possible. Each speech is customized for the audience and venue. I always bring something new and different; something inspiring and actionable they can take home and incorporate in their own careers.

...in an instant, I was unexpectedly under pressure to deliver a lengthy talk that would light up the audience of 2,500 in the auditorium.

Have you had any particularly memorable speaking engagements / unusual situations arise while on the road?

Each speech is unique and I have had a wide range of experiences while on the road. For the most part they unfold the way they are presented. I must say that at the 2015 Chicago Ideas Conference, I spoke alongside prominent women entrepreneurs, including some memorable names to be sure: Martha Stewart, Martine Rothblatt and Cynthia Rowley. I thought we were all going to have about ten minutes to make remarks, and then share our challenges and successes. As it turned out, while on-site, I learned that I was the only one selected to give a keynote address and the others did one-on-one interviews.

In the end, it all worked out fine, but in an instant, I was unexpectedly under pressure to deliver a lengthy talk that would light up the audience of 2,500 in the auditorium. Judging the audience reaction I did just that – I pivoted and inspired the audience with compelling stories about women (like myself) advancing in their careers, how to be an entrepreneur and more.

This example shows you how important it is to be flexible, adapt quickly and deliver. Anyone can see that my talk was valuable to the audience and hugely successful as it inspired attendees and provided actionable insights on how to innovate and manage change.

What types of audiences would most benefit from your message?

Entrepreneurs, women of all ages looking to advance in business, venture capitalists, corporate board members, anyone who aspires to achieve success in their careers, people building scalable businesses, content producers, media executives, angel investors and family offices. My speeches and stories are highly valued by younger, Millennial audiences, as my career has been cutting edge and driven by technology, passion and a need to deliver for others which are all attributes that matter to them.
Which of your keynote speaking topics are your favorites and why?

People are often most interested in learning how others in business and life achieved success. They want to hear personal stories, ones that illuminate the decisions they made, where they succeeded, where they failed and why. They want to be inspired. These are my favorite speeches to give because my experience is rich in stories at all levels that people enjoy and I hope learn from. I know they are inspired because that is the most frequent comment I get in feedback surveys.
What inspired you to start doing speaking engagements?

As a media legend and a woman advancing, I have been asked to speak throughout my career often at industry events and therefore have a long history in front of audiences of all demographics, ages, levels and sizes. Along the way, I stated to get inquiries from speaker bureaus to appear before audiences who wanted to hear my personal life story as I had successfully transitioned from media legend into an innovator in technology and an inspiration to women looking to advance in business. After I published my first book Bold Women, Big Ideas, in 2002, requests for me to speak were propelled to the national stage beyond media and into broader topics including inspiration, innovation, leadership, teamwork, change management and more.
How much do case studies, personal stories and/or humor factor into your keynote speech content?

I find it most rewarding to use case studies and highly personal stories to ensure that my speeches connect with audiences. For example, an entrepreneur coming through our accelerator in 2013 had a company in financial technology. She clearly was a "take the hill" type person, focused, articulate and persuasive, but she needed a lot of work on the framework of her presentation.

Once revised, we introduced her to a very special advisor at Thomson Reuters, whose intern introduced her to key business units at the company. A business relationship ensued and is in place today. Further, I invited her to be on my panel at Singularity's: Disrupt Finance conference, where NBC was a producing partner. That led to an introduction to CNBC, where another business relationship was formed and her company Crowdnetic, became the crowdfunding data source for CNBC. These connections are what we call human capital, and for an entrepreneur, they are priceless.

Over 600 companies on six continents have tapped into my shared experience as well as the experiences of hundreds of experts in our Springboard ecosystem.

What are some of the successes you've helped clients achieve?

High growth businesses, both in technology and life sciences, have benefitted from my work. Over 600 companies on six continents have tapped into my shared experience as well as the experiences of hundreds of experts in our Springboard ecosystem, which has developed over 16 years.

One entrepreneur in biotech came through our accelerator in 2009 with a treatment for Autism. Her research showed her that a significant percentage of children on the autism spectrum did not have the enzyme needed to digest the protein needed for cognitive processes, for example, speech. By isolating this enzyme, she wanted to bring her product to market. The problem was, that this was not an acceptable method in the Autism circles, and venture capitalists shunned.

Fortunately for her, we had two microbiologists in the screening room where she presented her case, hoping to be selected for that accelerator class. They thought what she presented was totally unorthodox, yet had merit and they argued to include her in the cohort, which we did.

Amazingly, another entrepreneur in the class introduced her to her own primary funder, and that gentleman became the largest single investor in both their companies until recently. Both women have raised over $50 million to bring their products to market. This is the power of the ecosystem we have built at Springboard Enterprises to power entrepreneurs to success. Some of the companies I have guided and supported are well known, including: Zipcar, Constant Contact, iRobot, Minute Clinic, Viacord, and hundreds more. Their success stories in turn are inspiring others.
PROGRAMS
Engaging, thoughtful and cheerfully inspiring, Kay Koplovitz captures the attention of audiences young and old with anecdotes and advice that are invaluable to entrepreneurs at any stage in their career.
With her experiences expanding her multi-billion dollar television business internationally, to traveling the world working with women entrepreneurs, Koplovitz has an incredibly well informed view of how to take an idea and build it into a successful business. Koplovitz spins enthralling stories of her own inspiration and hard work as she shares her ideas on constructing and governing an effective corporate board, the changing media landscape, and the power of human capital.
Suggested Speaking Topics:
Leadership
The Art of Corporate Board Governance
Constructing an Effective Corporate Board
The Changing Media Landscape
The Power of Ideas
The Entrepreneurial Spirit
The Power of Human Capital
Deconstructing the Process of Raising Capital
BEST-SELLING BOOKS
Bold Women, Big Ideas: Learning to Play the High Risk Entrepreneurial Game
Koplovitz (founder, USA Networks and Springboard) offers other female capitalists the benefits of her experience, and the lessons of her mistakes. Citing examples of successful businesswomen, she offers advice on creating, launching, and financing new businesses, breaking into the "old-boys′" network, and developing equity. Along the way she presents anecdotes illustrating basic business principles, and offers aphorisms like "If you′re not an owner, it′s not your business" and "play to win."
Order Here
EXCLUSIVE INTERVIEW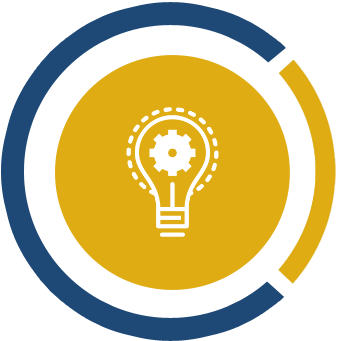 "Women in all industries still need more opportunities: more role models, more mentors in corporations who are transparent about their sponsorship of them…"
In this interview, Kay Koplovitz discusses:
Her pioneering journey in the cable television.

How technology has spurred new business models in the entertainment industry.

Her #1 piece of advice for women entrepreneurs.