John R. Patrick
| | |
| --- | --- |
| | TRAVELS FROM |
SPEAKING FEE RANGE ** Please note that while this speaker's specific speaking fee falls within the range posted above (for Continental U.S. based events), fees are subject to change. For current fee information or international event fees (which are generally 50-75% more than U.S based event fees), please contact us.


$15,000 to $20,000
PROFILE
John R. Patrick
| | |
| --- | --- |
| | TRAVELS FROM |
SPEAKING FEE RANGE

*




$15,000 to $20,000
Former Vice President of Internet Technology at IBM.
Leading force of the 1990s Internet revolution.
One of "The 25 Most Intriguing Minds of the New Economy" (Business 2.0).
John Patrick has been at the forefront of information technology innovation and the rise of the Internet since the 1990s. John served as Vice President of Internet Technology at IBM for thirty-five years, during which time he led the way for development of Internet technologies and launched programs that served as inspiring models for other companies. Examples include IBM's website and intranet, the "Get Connected" program, and alphaWorks, which still serves as a development laboratory for advancing Internet technology today.
John has earned several degrees with varying emphases including electrical engineering, management, law, and health administration; he also served in the U.S. Army from 1969 to 1971. John began working at IBM in 1967. After holding various marketing and management positions, he went on to develop IBM's leasing business at IBM Credit Corporation, and he led it to become the biggest computer leasing company in the world. Later, John was the Chief Financial Officer of a selection of business units and the Vice President of Operations for IBM's Computer Integrated Manufacturing Business, and in 1992 he led the way for the ThinkPad brand as the Vice President of Marketing for IBM's Personal Systems Division. Eventually he became the Vice President of Internet Technology, for which he became known for setting precedents and leading the way for development on revolutionary Internet technologies.
Today, John Patrick is the Founder and President of Attitude LLC. He has written three books, including his 2016 title, Net Attitude: What it is, How to Get it, and Why it is More Important Than Ever. John is a Fellow of the Institute of Electrical and Electronics Engineers and was named one of "The 25 Most Intriguing Minds of the New Economy" by Business 2.0. John has used his many years of experience to advise many companies on business and technology.
ON SPEAKING
My goal is to inspire the audience to think positively about the many challenges we face.

What do you want people to learn/take away from your presentations?

In all three areas of my expertise - healthcare, Internet technology, and election technology – my theme is attitude. In every speaking engagement my goal is to inspire the audience to think positively about the many challenges we face. Audiences will learn many facts they may not have known, but they will also be inspired to make positive changes in their lives or organizations.
What kind of special prep work do you do prior to an event? How do you prepare for your speaking engagements?

I prepare for an event primarily by focusing on the audience. I learn as much as possible from the event organizers about the audience - who they are and what their interests, goals, and problems are. I then tailor my examples to fit the audience so they will be as meaningful as possible to them.
Have you had any particularly memorable speaking engagements / unusual situations arise while on the road?

My engagements have always been a pleasure for me. I feel I learn as much as the audience does. Q&A sessions are especially a great learning experience for me - I learn a great deal just by getting to know what questions people have.
What types of audiences would most benefit from your message?

I focus on the audience, so I make sure that whatever their background, my presentation is tailored toward their needs and world. If it is a board of directors, I speak at a high level and do not use any technical jargon. If it is a technical audience, I speak their language.
It is all about attitude. A positive outlook plus innovative technology can overcome any challenge.

Which of your keynote speaking topics are your favorites and why?

My engagements center around the theme of my three books: Health Attitude, Net Attitude, and Election Attitude.

It is all about attitude. A positive outlook plus innovative technology can overcome any challenge. This is how I inspire audiences.

What inspired you to start doing speaking engagements?

I spent most of the last decade of my 35-year-tenure at IBM giving talks about the future of the Internet. I saw my communications skills and message have a positive effect inside the company as well as outside the company with the press and at conferences.
The best way to engage an audience is through eye contact and clear, articulate communication.

How do you keep your audience engaged and actively listening during your keynotes? Do you use case studies, personal stories and/or in your speeches?

In the 1980s and 1990s, I used PowerPoint or Prezi to display my speaking points and examples. That was then. I have since learned the best way to engage an audience is through eye contact and clear, articulate communication. Slides do not inspire an audience; in fact, they can distract listeners from the target message, so I now relate to audiences directly.
What are some of the successes you've helped clients achieve?

If it is a large audience, the successes come from emails describing how an attendee was inspired, new actions they have taken or plan to take, requests for more information, or positive feedback about one of my books.

In smaller settings, the successes are more personal. The following is from the Chief Nursing Executive of a hospital system:

"Dr. John Patrick recently spoke to our nurses who are pursuing advanced degrees. His ability to articulate the issues and challenges taking place in our rapidly changing healthcare environment was truly impressive. Our nurses were inspired by his goal to improve health outcomes through an improved Health Attitude!! We can't wait to have him back."
TESTIMONIALS
"John Patrick is one of my favorite thinkers, a bright spirit and intellect who shares his rare understanding of technology and the web, its many dimensions and limitless potential."
- Lou Dobbs, Host, Lou Dobbs Tonight, Fox Business Network
"John Patrick is one of the most prescient thinkers in technology today. He has a knack for seeing around corners and spots major trends years before his peers. We've had him as a keynoter, panelist and moderator at several of our trade functions. John leaves you with a vision of the future--the 'undiscovered country' -- that is clear and compelling. Highly recommend."
- V James Kollegger, CEO, Genesys Partners
PROGRAMS
Who better than a pioneer of the original Internet revolution to inspire audiences to lead the way in Internet technology innovation? John Patrick, former Vice President of Internet Technology at IBM, has been setting the standard for other companies since the 1990s when it comes to integrating Internet usage into company practices. He made IBM a precedent in innovative technology by helping launch the company's website and intranet, the ThinkPad brand, the OS/2 operating system, and alphaWorks, the online research and development laboratory for Internet technology.
Patrick is compelling in sharing his insightful predictions for the future of Internet technology, and he is clear in demonstrating what steps should be taken to stay ahead of major trends. Patrick has a uniquely prescient mind and an uncanny ability to push boundaries and unlock infinite potential when it comes to technology and the web.
Why Our Healthcare Is So Expensive and How We Can Get It Under Control
Dr. Patrick takes an incredibly complicated topic, breaks it down, and presents in a manner lay persons can understand. With no political bias, he articulates how healthcare cost is the number one problem, and outlines the components of the problem. He then describes solutions which can make American healthcare safer and more affordable.
John Patrick discusses:
• Healthcare cost: unnecessary tests and procedures, fraud, inefficiency, defensive medicine
• Patient safety and quality: Are our hospitals safe?
• Equity and access to healthcare. Is healthcare a right or a privilege
• How patients, providers, payers, and policymakers need to change their attitudes
• The rise of mHealth (mobile health) and how it is changing the relationship between patients and providers
• How mHealth is empowering consumers with medical data and self-diagnosis
• The emergence of population health
• Accountable care: How it works and where it is headed
• Can Medicare and Medicaid be combined?
• Should America have a single payer?
How Information Technology Can Save Healthcare In America
Dr. Patrick paints a positive vision of the solutions that can create meaningful change. His vision includes a system focused on patients and uses an accountability-oriented, fee-for-value model. He describes how leading-edge information technology, mobile, big data, analytics, and mHealth (mobile health) can achieve safe, high quality, and more affordable healthcare.
John Patrick discusses:
• How America's healthcare compares to the systems in other countries
• The reasons behind the high cost of healthcare and how it can be reduced significantly
• How the lack of information sharing among hospitals, specialists, and primary care doctors limits the quality and safety of care
• The flood of new consumer-oriented technology that is emerging—including mobile devices, apps, and gadgets—and how they will transform relationships between patients and physicians
• How population health and accountable care organizations (ACOs) will change the cost and quality of healthcare
• The future of robots and 3-D printing in healthcare
• Whether healthcare is a right, a privilege, or a right which comes with responsibility
• A politically-neutral analysis of Obamacare; what works and what doesn't
Other Speaking Topics
• Election Attitude - How Internet voting leads to a stronger democracy
• Net Attitude
BEST-SELLING BOOKS
Election Attitude: How Internet voting leads to a stronger democracy
Today's voting system of 15 year old paper ballots and touch screens is in a shambles. The machines are insecure and unreliable. Precincts run out of ballots. Millions of votes rely on the USPS and may or may not get counted. Computer scientists point out how voting on the Internet is much more complex than e-commerce, and they believe security concerns eliminate the possibility of Internet voting. Election Attitude addresses the complexity of Internet voting, and offers an optimistic path forward to make it happen. Election Attitude is about adopting a mindset throughout America which encourages politicians and voting officials to begin Internet voting pilots which can lead to voting from our smartphones. The result will be a stronger democracy.



Net Attitude: What It Is, How To Get It, And Why You Need It More Than Ever
John Patrick believes that the Internet is still at an early stage of development. In the first version of Net Attitude, in 2001, he estimated that the Internet was being used for no more than 3% to 5% of its potential to make things easier and simplify our lives. Fast-forward 14 years and he says we are still only seeing 15% of the potential use. In fascinating detail he describes seven characteristics of the Internet - fast, always on, everywhere, natural, intelligent, easy, and trusted. Although the capabilities of the Internet and the development of social media have enabled dramatic improvements in what we can do with the Internet, the philosophy of net attitude Patrick espoused is still relevant and essential. Net Attitude is about adopting an attitude throughout your organization reflecting the exuberance and creativity the Internet inspires.



Health Attitude: Unraveling and Solving the Complexities of Healthcare
Dr. John R. Patrick unravels the American healthcare system in terms even newcomers to the healthcare policy debate will understand. He arrives at the fascinating conclusion improving healthcare delivery and outcomes is not solely a matter of technology or cost. It's a matter of attitude.
"It's not disease, dollars or doctors standing in the way of safe, affordable healthcare," says Dr. Patrick. "The solution includes a new health attitude for patients, providers, payers, and policymakers. Only when we confront the challenges of the healthcare system can we create meaningful change."
In Health Attitude, Dr. Patrick unveils his strategy for true healthcare reform which includes a system focused on patients and explores the fascinating potential of new technology which can transform the industry. He paints a positive vision to make these solutions a reality, leading to more affordable and effective healthcare for all.
Throughout the pages of Health Attitude, timely topics explored include:
The cultural, attitudinal, and technological barriers holding back the United States from achieving a more affordable, accessible, and effective healthcare system.
The positives and negatives of Obamacare, and whether it should be repealed.
The reasons behind the high costs of healthcare, including fraud, waste, unnecessary tests, and expensive drugs.
How the combination of cloud computing, big data, analytics, mobile devices, 3-D printing and robots will revolutionize medical care.
The consumer-based movement taking shape right now in healthcare, as patient attitudes and expectations are changing.
EXCLUSIVE INTERVIEW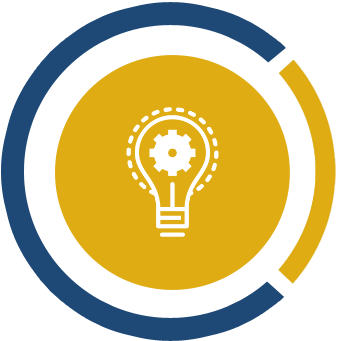 "Whatever a provider did was reimbursed, whether the services provided were needed or not, or even if the service included medical errors. All of that is now changing at an accelerating pace."
In this interview, John Patrick discusses:
Why health care costs in the U.S. are so high.

Ways that technology can drive down those costs.

How attitude is holding us back from attaining more affordable care.