Jeffrey Hayzlett
| | |
| --- | --- |
| | TRAVELS FROM |
SPEAKING FEE RANGE ** Please note that while this speaker's specific speaking fee falls within the range posted above (for Continental U.S. based events), fees are subject to change. For current fee information or international event fees (which are generally 50-75% more than U.S based event fees), please contact us.


$30,000 to $50,000
PROFILE
Jeffrey Hayzlett
| | |
| --- | --- |
| | TRAVELS FROM |
SPEAKING FEE RANGE

*




$30,000 to $50,000
As a former c-suite executive and one who interviews and works with hundreds throughout the year, he understands the tough issues and pressures facing senior management today.
Nearly 30 years in the c-suite has taught him about transparent leadership and how managers and leaders can be most successful driving results.
Hayzlett offers his audiences a look behind the c-suite curtain, based on decades of working in senior management and with top leaders from around the world.
He is chairman of C-Suite Network, primetime TV host on C-Suite TV, business radio host, business owner, and the author of three best-selling books.
Jeffrey Hayzlett is chairman of C-Suite Network, home of the world's most powerful network of c-suite leaders. He also is primetime TV host of several programs on C-Suite TV, a business radio host on CBS' on-demand radio network, and author of best-selling books Think Big, Act Bigger: The Rewards of Being Relentless, The Mirror Test and Running the Gauntlet.
Hayzlett leads the consulting firm The Hayzlett Group and is chairman of TallGrass Public Relations, which offers strategic business, marketing and PR consulting for high-growth businesses. As co-founder and chairman of C-Suite Network, he draws upon an eclectic business background and numerous consulting and speaking engagements to energize, drive and deliver change.
Prior to running his consulting firm, Hayzlett served as chief marketing officer at Eastman Kodak, and before that, led a private business development and public relations firm specializing in the technology and visual communications industries. He has held senior management positions at Cenveo, Webprint and Colorbus, Inc., and served in staff positions in the United States Senate and House of Representatives. Even when away from his home state of South Dakota, Hayzlett can always be found in his trademark cowboy boots.
ON SPEAKING
I love people. I love the energy from a crowd, and I love helping people to do bigger things.

What do you want people to learn / take away from your presentations?

To be a bigger, bolder version of themselves - or their company.
What kind of special prep work do you do prior to an event?

I like to spend time with the companies or organizations that are hosting me in order to get a feel for their mood and to understand their conditions of satisfaction.
Have you had any particularly memorable speaking engagements / unusual situations arise while on the road?
I love engaging with audiences, and the give and take. As long as the audience is engaged, it's a great event.

They're all memorable. I love engaging with audiences, and the give and take. As long as the audience is engaged, it's a great event.
What types of audiences would most benefit from your message?

Audiences who want to be successful in business and in their personal lives.
Which of your keynote speaking topics are your favorites and why?

I love all of them, but I always particularly enjoy bringing a new topic or story to the speech. It helps me keep things fresh and constantly evolving.
What inspired you to start doing speaking engagements?

I love people, the energy from a crowd and helping people to do bigger things. Speaking allows me the opportunity to engage, motivate and help people implement change.
How much do case studies, personal stories and/or humor factor into your keynote speech content?

I use all of the above. Personal stories and humor are a massive part of my speeches. Both make your message more believable and relatable.
What are some of the successes you've helped clients make?

Every single day I receive e-mails and posts from attendees of various speeches I've given describing how it's changed their career, relationships or life. That is one of the most rewarding things for a professional speaker.
TESTIMONIALS
"Jeffrey Hayzlett is the real deal. He is a world-class motivational speaker and a sales, marketing, and social media genius. He is hard hitting and funny. His message is relevant and inspired our franchisees to take action. I have hired Jeff many times to speak to our groups and will again."
Richard Lowe
President and COO of Franchise Services, Inc.
"Jeffrey was the keynote at the PostNet annual conference and he DELIVERED! In addition to getting rave reviews from our franchisees Jeff presented useful, current information and best practices in an entertaining style. We wouldn't hesitate to recommend Jeff to any franchise organization that is embracing change and wants to motivate franchisees to do the same."
Brian Spindel
Co-Founder PostNet
"The first time we hired Jeffrey to deliver a keynote at our Sales 2.0 conferences the audience ratings went off the charts. Jeff delivers high impact ideas with high energy and he shares real life stories drawn from his rich business experience. He is a rock-star when it comes to subjects such as marketing, change management, Sales 2.0, Social Media, innovation, leadership, motivation, human psychology and belly-to-belly selling. What's best about him is that he keeps on innovating and he never delivers the same material twice."
Gerhard Gschwandtner
Founder/CEO Selling Power Magazine
PROGRAMS
Jeffrey Hayzlett is the perfect blend of strategic market counsel and cowboy lore. His high-energy presentations focus on how to drive business growth with leadership, innovation and change management strategies. His humor and boldness have established him as a key business thought leader and highly sought after speaker across the globe.
At the podium, Hayzlett′s signature humor and big, bold approach engages audiences to start thinking differently about their business. With decades of experience in business growth, communications and marketing, Hayzlett shares his many successes – and failures – to give your company a new perspective on creativity, innovation, marketing, management and customer service. An online marketing, social media and mobile marketing expert, Hayzlett explores up-to-the-moment trends to help business survive and thrive in the increasingly competitive digital landscape.
The Mirror Test: How To Breathe New Life Into Your Business
Hailed a "Celebrity CMO" by Forbes magazine, and famous for his outspoken appearances on numerous television networks, Jeffrey Hayzlett is widely recognized as one of the most influential marketers of our time. In this presentation, he discusses The Mirror Test, also the title of his book, and a new way to look at your company's marketing and sales strategy. Hayzlett shares some of the newest ways to win with social media, redefine your elevator pitch and help you to transform your business. Will your business be positioned to fog the mirror and grow in today's new economy?
Marketing
Hayzlett says marketing has never been more complicated, yet had greater impact, than today. It leaves many marketers puzzled how best to position, grow and move their brands. As a former Fortune 100 CMO, Hayzlett speaks to audiences on how to use the changes in marketing to reach new audiences, navigate barriers and increase revenues.
Sales
Whether it's selling to the c-suite or selling to your neighbor down the street, everyone has a different buying personality. Does your audience know how to recognize different buying personalities and how to adapt their pitch? Hayzlett teaches sales teams how to create a winning elevator pitch, and how to pick out the different personalities and close the deal every time.
Leadership
In Hayzlett's opinion, the job of leaders is to motivate the company by getting everyone away from the center of the table to the edge of the table. A leaders job is to cause tension to drive results. Hayzlett takes audiences through a radical transformation, teaching the values of honest transparency, motivation, and leadership skills he's honed over 26 years in business. A company is only as fast as it's slowest common denominator, and Hayzlett seeks to find these issue and problems slow businesses down like a heat seeking missile.
C-Suite
As a former Fortune 100 c-suite executive, Hayzlett has the experience and understands the complexity of top-down management. From both his work as a c-suite executive and his television show C-Suite with Jeffrey Hayzlett, where Hayzlett enters the boardrooms of the top companies changing the business landscape today, Hayzlett shares his personal knowledge and the stories from executives featured on the show to audience around the world.
BEST-SELLING BOOKS
Running the Gauntlet: Essential Business Lessons to Lead, Drive Change, and Grow Profits
Change your ATTITUDE. Change your BUSINESS. Change your FUTURE.
What's stopping you from making the changes your business needs to thrive? The most dangerous move in business is the failure to make a move at all. The history of business is filled with companies that are no more because their leaders refused to enact change when the writing was on the wall. Fear. Apathy. Lack of personal responsibility. These simple human flaws can turn a good company into a dead company.
The writing on the wall has never been clearer than it is now—and marketing phenomenon Jeffrey Hayzlett is on a mission to make you see it, understand it, and heed it. Today's business environment is so competitive and volatile that you can't afford to be satisfied with business as usual. You must make changes now to compete in the future.
Building on the principles and concepts in his first book The Mirror Test, Hayzlett takes you on a step-by-step journey to:
Develop a "takeover mentality" for your business
Summon the vision and courage necessary for driving change
Sharpen the mental and emotional toughness to make strategic, lasting change
Execute the right changes and deal with any disruptions they might cause
Sustain and manage your company's new-found momentum

Change is already happening all around you—to products, to organizations, to entire industries. Eventually, it will happen to your company, whether from outside forces or your own initiative.

You've always had the ability to institute positive change in your company. Now, with Running the Gauntlet, you have the inspiration and knowledge to make it happen and take control of it—instead of letting it control you.
Order Here





The Mirror Test: Is Your Business Really Breathing?
Jeff Hayzlett is a big, boisterous guy who has the guts to get in your face and tell you exactly why your business isn′t doing well. In short, he asks the questions that most business managers are afraid to ask. And as Jeff points out, if you aren′t willing to look at what′s working and what isn′t - and then take the necessary steps to fix them — well, you and your colleagues and employees are in for a tough ride.
Known for his outspoken appearances on numerous TV reality shows, Hayzlett has built his career on having the ability to get his people to look up and pay attention to the problems at hand. THE MIRROR TEST will teach readers — through entertaining and timely anecdotes — how to thoughtfully yet aggressively evaluate, deconstruct, and then reconstruct one′s business.
In his unique, confrontational manner, Hayzlett will coach small business owners and managers on topics such as:
Give your business the mirror test - is your company really breathing?
Here′s how you and your company must adapt...or die.
The bottom line of your business really is... your bottom line. You have to focus on it.

Hayzlett′s big booming approach is direct and to the point, but done so with a smile on his face. Chock full of inspirational business stories and insights from his own career, Hayzlett and THE MIRROR TEST comprise a force to be reckoned with.
Order Here





EXCLUSIVE INTERVIEW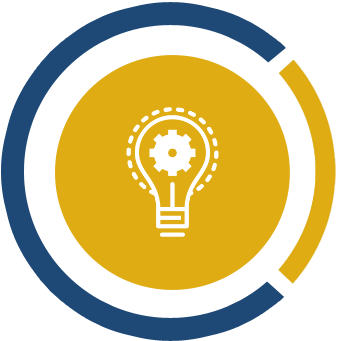 "I love engaging with audiences, and the give and take. As long as the audience is engaged, it's a great event."
In this interview, Jeffrey discusses:

What it means to think big and act bigger.

Why that's important to your life and business.

What it takes to be a leader.

Turning obstacles into opportunities.