Keith Ferrazzi
| | |
| --- | --- |
| | TRAVELS FROM |
SPEAKING FEE RANGE ** Please note that while this speaker's specific speaking fee falls within the range posted above (for Continental U.S. based events), fees are subject to change. For current fee information or international event fees (which are generally 50-75% more than U.S based event fees), please contact us.


$30,000 to $50,000
PROFILE
Keith Ferrazzi
| | |
| --- | --- |
| | TRAVELS FROM |
SPEAKING FEE RANGE

*




$30,000 to $50,000
Founder and CEO of Ferrazzi Greenlight, one of the nation's leading research firms investigating the science – and art – of professional relationship development.
Author of bestselling books Never Eat Alone and Who's Got Your Back.
Youngest chief marketing officer in the Fortune 500 while at Deloitte Consulting.
Founder of the Greenlight Giving Foundation, which employs developments in relationship science to the lives of those in need in the United States and abroad.
Professional relationship development is Keith Ferrazzi's passion, and he has made it his personal mission. Over twenty years of research and experience in the world of business have given Ferrazzi unique insight into how humans interact with each other – and how network and relationship cultivation can revolutionize clients' professional and personal lives. Forbes and Inc. agree that Ferrazzi is one of the world's most "connected" people.
As founder and CEO of Ferrazzi Greenlight, Ferrazzi employs careful research to determine how business leaders can best improve their teams' performance, sales, and cohesion. Transformation and rejuvenation of relationships resides at the center of Ferrazzi's goals for any business. His first book, Never Eat Alone, recasts traditional understandings of the importance of networking. His #1 New York Times bestseller, Who's Got Your Back, emphasizes the foundational importance of deep, life-long relationships in forging personal and professional success.
Ferrazzi's background is in the world of business, including stints as the youngest chief marketing officer in the Fortune 500 while at Deloitte Consulting and as CMO at Starwood Hotels and CEO at YaYa Media. The World Economic Forum deemed him a "Global Leader of Tomorrow," and he was regarded as one of the top "40 under 40" leaders by Crain's Business. Ferrazzi's commitment to relationships, however, ranges far outside the corporate realm. His Greenlight Giving Foundation employs developments in relationship science to change lives through programs including Serve & Grow, focused on sustainable change in Guatemala; Words 2 Life, which uses music to foster relationships among foster children and mentors; and CollegeCONNECT, teaching students important relationship techniques and skills.
ON SPEAKING
I want [my audiences] to feel like they're ready, and energized, to start making those changes and breaking through those "glass ceilings" that they've constructed for themselves and stop holding themselves back.

What do you want people to learn / take away from your presentations?

I want them to feel like they're ready, and energized, to start making those changes and breaking through those "glass ceilings" that they've constructed for themselves and stop holding themselves back.
What kind of special prep work do you do prior to an event? How to you prepare for your speaking engagements?

I like to know as much as I can about the people who are hosting me. Not just as an organization, but as individuals. So we have a detailed questionnaire that goes out and usually at least one conference call with the group in advance so I can hear more about the event and ask questions directly. Finally, I try to get a meal with folks onsite before my speech if possible and get to know them even better. They all know who I am, on some level, I want to go into every speech knowing who it is I'm speaking with.
Have you had any particularly memorable speaking engagements / unusual situations arise while on the road?

A pretty funny moment occurred last year the timing was so tight for a speech I was invited to give in Vegas, we had to book a private plane so I could make our annual dinner at the TED conference in Vancouver. My chief of staff and I raced from the hotel to the small airport, and I had to change into my suit as we raced through the streets of Vancouver.

I've spoken in front of major companies' CEOs, world leaders, and interviewed celebrities, but my most memorable moments always occur after my talks when people share with my how my books and speech affected them, their lives, and the lives of others. My one goal is to make an impact on my audience, so I hope it's memorable for them too.

I prefer getting down into the audience and interacting with them, I call it a facilitated keynote. I don't just stand at the front of the room and talk for an hour. Everyone participates, even if it's just in small break out groups.

Which of your keynote speeches do you, and your audiences, enjoy the most and why?

My challenge talks are probably my most successful. I prefer getting down into the audience and interacting with them, I call it a facilitated keynote. I don't just stand at the front of the room and talk for an hour. Everyone participates, even if it's just in small break out groups. They're not just about what I bring to the table.
What are some of the successes you've helped clients make?

A challenge talk I gave to a major auto manufacturer turned in an extended engagement where we taught members of their field teams how to better collaborate with their dealers.

We showed them the benefits of strengthening relationships one dealer at a time make both the dealers and the field teams more successful, which contributed to a major turnaround the company was making and ultimately its triumph.

How much do case studies, personal stories and or humor factor into your keynote speech content?

Humor never hurts. If you get people laughing they'll listen to you longer. But I also like relating as much of my personal story into my speeches; to use what's personal to me and make it universal to the room.

The more I can make it feel like a conversation, like a dialogue, the more likely the audience will remember it. Decks, case studies are needed to support your claims and illustrate what you're speaking to, but they're used as support to the overall story I try to tell. Telling personal stories, and being vulnerable is truly the best way to connect and I wouldn't be where I am today if I didn't share what got me here in the first place.
TESTIMONIALS
Arizona SHRM
Engagement Arranged by Speaking.com
"Keith was amazing as a speaker and in wanting to know how he could help me, help us, help our organization above and beyond what he was tasked to do as our speaker. He was tired from East Coast travel, but never let it show!"
- Director
Aramark
Human Resources Division
"I truly enjoyed Keith′s presentation. He is a humble man who spoke truth and enlightenment. He made a tremendous impact on our meeting. It was emotional and I knew we had made the right choice by inviting him to speak."
–Director of Human Resources
Assante Wealth Management
Private Wealth Management "You have a phenomenal message, tremendous business insights and a wonderful understanding of the human condition."
–Chairman & CEO
CB Richard Ellis
Commercial Real Estate Brokerage
"Keith Ferrazzi's method and approach brought a new and dynamic way to our team at building relationships. His principles have resonated with us far beyond his speech and I can see it in my daily interactions with my team and clients!"–Senior Vice President
DSI Entertainment
"Your presentation [at the World Business Forum] was more powerful, and helpful to me in my business, than any other speaker I listened to in that conference. It really was. I thought the conference was great and I got a lot out of it, but your message was concise and 100% relevant to me."
–CEO & Chairman
Fidelity
Human Resources Services Company (FHRS)
"[Keith] added something to the meetings that we don′t typically get."
–Vice President, Business Development
Goldman Sachs International
Private Wealth Management
"Keith pushed us to think outside of the box and 'added more to our wallets'!"
–Executive Director
IDEO
"I have never seen a speaker put so much energy and so much heart into the role. By the end of a two-day conference not only did we all know Keith but we also knew each other better because of his coaching and coaxing on personal networking while at the event."
–Chairman & CEO
Harvard Law School
"Keith was a big hit, and created an amazing turnout. His message resonated well with the students and they left both inspired and passionate about helping others succeed through creating meaningful relationships. Thank you!"
–Director of JD Advising
Healthcare Businesswomen's Association
Annual Leadership Conference
"We could not have chose a better way to kick off our conference than opening with Keith. He energized the audience, increased the level of engagement and connection among attendees, and provided important learnings that carried over through the balance of the conference. In fact, a number of other keynote and workshop speakers referred back to Keith′s presentation. The feedback we have received since the conference has been outstanding, with Keith and his plenary noted as highlights."
–Managing Director, Boyden Global Executive SearchCo-Chair, Healthcare Businesswomen′s Association Annual Leadership Conference
IBM
IBM/Forbes CIO Conference
"I thought that was just tremendous. I sat there myself thinking this is one of those people you wish you'd met 20 years earlier. It was very powerful. Outstanding!"
–Senior Vice President
INC. Magazine
Inc. 500 Conference
"Thank you so much for helping to make this year's Inc. 500 Conference our best yet! We were looking for the perfect presenter to kick start this networking event for America's best and brightest entrepreneurs and you did just that. Within moments of taking the stage you had all 800 of our CEOs on their feet and talking! It was a highlight of the event."
–Senior Editor & Director of Programmin
PROGRAMS
As befits an expert in relationship development, Keith Ferrazzi's programs aren't simply speeches – they are comprehensive exercises in helping any organization forge better relationships among employees, with clients, and even in individuals' personal lives. Ferrazzi combines engaging content with customized tools that organizations can use to keep learning and growing long after his personal visit.
Motivations for seeking relationship development can differ, and Ferrazzi offers presentations geared toward addressing a multitude of specialized concerns. Audiences may benefit from learning more about how relationship development fosters revenue growth, leadership success, networking, product management, diversity, or team success. Ferrazzi is also a noted authority on professional coaching.
Ferrazzi combines his well-tested theoretical conclusions with real-world examples, bringing the advantages of taking his advice into high relief. Throughout, his heart for service via the Greenlight Giving Foundation shines through. For Ferrazzi, promoting stronger relationships is a vocation and not simply a job. Audiences will leave inspired to create the changes necessary to capitalize upon Ferrazzi's vision.
After participating in a Keith Ferrazzi event, audiences walk away with a new attitude and actionable strategies for making immediate, impactful changes in the way they relate to colleagues, customers, and friends.
Keith's revolutionary level of engagement is driven by his commitment to tailor his talks to integrate key priorities and hot-button issues. Each keynote is truly customized to the organization or event so that Keith's research in building and maximizing relationships can have immediate benefits that resonate with the audience.
Keith's proven techniques identify behavioral issues that promise the highest return if corrected. His talks can kick off the behavior changes that lead to extraordinary organizational transformations and create extraordinary shareholder value.
Relationships for Revenue Growth
Did you know that the number of names in your address book can predict how much money you make for your company? That's just one "wow" statistic from recent social networking research showing that relationships play a more profound role in individual financial success than previously recognized – except by Keith Ferrazzi, who has devoted himself to helping sales forces boost revenue through relationships since the publication of his bestseller Never Eat Alone. He is the world's foremost expert on business relationship development and this talk distills 20 years of research, experience, and teaching.
Revenue growth demands that sales forces be competitive in the art and skill of relationship building, now more than ever as products and services are rapidly commoditized. The one with the most relationships of the highest quality wins. To leverage relationships at that scale, sales teams need new mindsets, processes, and skills that will allow them to accelerate relationship development and then manage and maintain those connections with effectiveness and efficiency.
Keith's highly interactive, dynamic Relationships for Revenue Growth keynote provides exactly that, introducing groups to his proven Accelerated Relationship Development system. Keith is also available for breakout sessions and webinars on this topic, which can be customized for the sales force, executive leadership, or any division of your organization.
Results for your business include increased customer loyalty and net promoter scores, a shortened sales cycle, more and stronger referrals, and increased ability to sell to the C-suite. To further improve results, we offer audience prep and follow-up, as well as a pre-survey to customize the keynote around your organization's unique strengths and weaknesses. Takeaways of Relationships for Revenue Growth include:
• The #1 tool for relationship building to transform the way your sales team fill their pipeline
• Techniques that will instantly set prospects at ease and differentiate your team from the crowd
• The secret to productivity through relationships – how Keith's system creates time and energy!
• A new accountability strategy that will enhance performance and commitment
• A relationship management system that your sales force will practice not only because it drives their numbers, but because they'll have fun doing it.
Participants leave the room energized, with a wealth of new techniques and processes to put into practice immediately to improve your business and their lives.
Relationships for Leadership Success and High-Performance Teams
Research shows that high-performance teams are also the most highly committed teams. As you look around your organization, can you honestly say that your people are committed to not letting each other fail?
The very best leaders know how to help their team build strong, engaging relationships. Keith Ferrazzi's Relationship for Leadership Success and High-Performance Teams keynote provides the mindsets, processes, and tools to transform even the most conflicted team into a closely bonded working unit. After this keynote, leaders will understand that in today's workplace, success isn't achieved alone.
This talk deeply leverages the consulting methodologies that have made Keith and Ferrazzi Greenlight the go-to firm for transforming company culture. Participants practice the techniques of Ferrazzi's Accelerated Relationship Development system right in the room in the course of this highly interactive, dynamic seminar. They build higher levels of intimacy and trust as part of the roadmap that will allow them to move forward with faster decision-making, more robust problem solving, and innovative thinking among their team and the broad organization.
To further improve results, we offer audience prep and follow-up, as well as a pre-survey to customize the keynote around your organization's unique strengths and weaknesses. Keith is also available to lead supplemental breakout sessions and webinars.
Takeaways include:

• The #1 mindset for relationship building that a team can implement immediately
• A process for accelerating intimacy so that colleagues display trust and candor in conversations with each other and direct reports, leading to better business outcomes
• A turbo-charged accountability strategy to enhance performance and commitment
• Greater transparency for increased alignment around decision making
• The ability to weather economic or external challenges as a unified team
• A renewed commitment to constant self-evaluation that will inspire change at every level of the organization
Relationships for Leadership Success and High-Performance Teams will inspire your team to lead with passion and purpose.
Supercharging Networking and Creating Community (Associations Special!)
A uniquely effective 4-part offering, based on the breakthrough program in Keith Ferrazzi's #1 NYT bestseller Who's Got Your Back, as seen on Good Morning America and Larry King.

• PREP: FG guides association heads in the use of social media and rich content, such as our "Conference Commando"tip videos, to create lively conversation and member-driven community prior to the event.
• PERMISSION: During Keith's inspired keynote ; "Who's Got Your Back: Supercharge Networking and Move from Membership to Community"; participants are given permission, safety and comfort to let down their guards down and be human – the key to unleashing the power in the seats.
• PRACTICE: During the keynote, facilitated interaction allows members to taste the success of deepening bonds immediately. Participants begin to form the peer-coaching relationships that they'll continue to develop throughout the conference. (Keith is also available for breakout sessions and webinars.)
• PERMANENCE: Lifeline Groups create structured sustainability when members make specific commitments to each other's success, a viral component that will continue through the year. Months after your conference, the event is still ongoing!
Relationships for Successful Project Management
Extraordinary business success can be attributed to strong leadership and effective management and utilization of project teams. In today's fast-paced, competitive business environment, integrated and effective project teams are required to use cutting edge technology to achieve unprecedented financial earnings. Often however, these projects fall victim to ill-conceived, poorly-executed business plans that completely ignore the importance of relationships among the people making up the project team. To ensure corporate survival under these conditions, leadership must secure a competitive advantage. As Jack Welch, former CEO and Chairman of General Electric simply stated: "If you don't have a competitive advantage, don't compete."
How can strategic project leadership and management deliver this competitive advantage?
Relational Project Management, a 10-year study developed by relationship guru Keith Ferrazzi and his Institute for the Relational and Collaborative Sciences, delivers the solution. It is one thing to come up with a good idea, but quite another to make sure that the idea is adopted throughout the team and organization. Relationship building and consensus are critical to effective innovation, risk management and corporate growth.
Through his keynote address, Keith sets forth the characteristics and mindsets of a leader. Originating from the historical aspects of human civilization, he reveals our natural instinct to thrive within groups by helping and protecting each other to ensure survival of the "tribe." The advent of modern society and the recent acceleration of technology in everyday life have moved us away from the historical "tribe" to groups of as few as one.
This modern experience runs counter to the very way we are wired to interact. By re-engineering the way we think and designing our relationship strategy to include a collaborative team approach where all members contribute and "buy in" to the desired outcome, we can integrate our modern tools and technological advances with our natural instinct to team to create increased project management success.
Keith explains how businesses benefit when team leaders are not afraid to be vulnerable, transparent and accountable to each other. In a series of enlivened discussions and exercises, he skillfully introduces an approach to building these successful transparent relationships on a road map to successful project management. This process of Relationship Action Planning sets forth an easily-adaptable method for project leaders to introduce the kinds of relationships that will drive revenue growth, shorten implementation times,increase team productivity, and improve quality of project deliverables in an atmosphere fertile with innovation and creativity.
Relationship Action Planning consists of four powerful mindsets: intimacy, generosity, candor and accountability. Cultivation of these mindsets is only possible within an atmosphere that fosters social familiarity. When the project team members achieve interaction at this level, the shared commitment to excellence will create a dynamic work environment resulting in unparalleled success.
Takeaways:

• Techniques that allow project managers to establish the most critical relationships to ensure team "buy in" and success
• Methods to ensure team cohesion by creating a "nobody fails" atmosphere
• Measurable definition of buy-in to achieve final outcome.
• Series of exercises that leaders can utilize to create a safe place where innovation and creativity flourish.
• Instruction on development of a Relationship Action Plan for your group to utilize with the top 250 relationships critical to your team's success.
• Introduction of the building blocks to easily establish a systematic approach to relational project management and collaborative problem-solving.
• Identifiable steps to developing a Relational Culture by demystifying the 4 mindsets of Intimacy, Generosity, Candor and Accountability and making these mindsets of collaboration the cornerstone of the corporate culture.
Building Relationship Teams for Successful Project Management will set forth the components of an actionable template to allow managers to foster increased collaboration and teaming for greater corporate success.
Relationships for Success Through Diversity
Relationships among individuals and teams drive business success. As our workplace grows increasingly diverse, coworkers may reach out first to those most like themselves. When co‐workers allow differences to hinder them from forming relationships, employee engagement, productivity, collaboration and corporate growth suffer.
Keith Ferrazzi's Relationships for Success through Diversity delivers the tools you need to embrace the differences among your co‐workers so together you can create a strategic, purposeful and authentic roadmap for success. This highly interactive keynote is truly transformative, teaching you the necessary mindsets, skill sets and actions to build deep relationships, which lead to a higher level of ongoing, sustainable change. Your employees will leave the room feeling responsible for each other's success, what Keith Ferrazzi calls "lifeline relationships."
Through a series of exercises to shift mindsets from isolation to connection, Ferrazzi creates the foundation for two powerful tools for workplace excellence: candor and accountability, the keys to identifying problems, developing creative solutions, and then holding each other accountable for mutual success.
Takeaways include:

• A process for accelerating intimacy so that colleagues display trust and candor in conversations with each other and direct reports, leading to better business outcomes,
• A team‐based format for refining goals and strategic plans,
• Tools to identify and overcome career‐crippling bad habits,
• Keys to sustaining a commitment to excellence and growth over time,
• A group commitment to not let each other fail.
Collaboration for Team Success
Collaboration propels success. History is peppered with examples of groundbreaking collaborative accomplishments in all arenas: the creation and adoption of the Declaration of Independence, the discovery of radioactivity by Pierre and Marie Curie, and even the 1979 Pittsburgh Pirates World Series Championship team, nicknamed "The Family." It is difficult to imagine a world of successful accomplishment devoid of collaboration.
Keith Ferrazzi's Institute for the Relational and Collaborative Sciences has been studying the science of relationships for over ten years. During this "decade of optimization," work processes were focused on completing tasks more quickly and efficiently, thus squeezing increasing wealth and profits from an organization's resources while eliminating every conceivable form of waste. While this sounds like an admirable goal, corporations have begun to realize that this decade-old formula to business success no longer works.
With competition maxed out on pricing and product features in nearly every industry, the key differentiator in many cases are relationships: both those that companies have with their customers and the relationships that employees have with each other. It is these relationships that are transformative and allow an organization the ability to retain loyalty and to innovate their products and services. Now is the time for groups to invest in building deep collaborative relationships both internally and externally. These authentic, non-transactional relationships form the key building blocks that allow companies to differentiate themselves in the marketplace.
The corporate structure itself has undergone drastic change during the last decade, with the layers of middle and senior management flattening and teaming concepts increasingly gaining favor. Managers are now being asked to complete projects with less money, less people and in less time. These smaller teams present new challenges and opportunities, with individual personality quirks and flaws more influential and noticeable. It is critical to an organization's survival to build strong collaborative relationships with their team members and business partners.
In Keith Ferrazzi's keynote, Collaboration for Team Success, the audience will be inspired to embrace a new set of four essential mindsets: intimacy, generosity, candor and accountability. His explanation and application of these mindsets to the corporate environment transforms human qualities into powerful business tools. Companies like Cisco, US Bank, Bank of America, Gartner, Lincoln Financial Group, Kraft and Accenture are rapidly adopting these mindsets to create a more successful and collaborative corporate culture.
Attendees will discover how these mindsets can spark the progression of a collaborative team internally that resonates throughout the organization and becomes a tool to reach out externally to clients and differentiate the corporate brand in the marketplace. This movement toward a more collaborative work style starts with changing corporate culture and then expands to shape not only the industry, but society itself.
As the legendary football coach Vince Lombardi once said, "Individual commitment to a group effort -- that is what makes a team work, a company work, a society work, a civilization work!"
Takeaways include:

• A systematic approach to collaborative problem-solving.
• Definition of participant buy-in and a measurable method to determine final outcome.
• A series of exercises demonstrating the creation of a safe place where innovation and creativity can flourish.
• Instruction on development of a Relationship Action Plan for your group to utilize with the top 250 relationships critical to your team's success.
• Identifiable steps to developing a Relational Culture by demystifying the 4 mindsets of Intimacy, Generosity, Candor and Accountability and making these mindsets of collaboration the cornerstone of the corporate culture.
Attendees leave the presentation with a tool box of easily applicable human qualities and the ability to translate these mindsets into a successful collaborative environment within the organization.
The Rebirth of Coaching
In his talk "The Future of Organizational Learning: a Call for the Rebirth of Coaching," Keith Ferrazzi presents the results of two years of Greenlight Research Institute focus and the active engagement of 60 Chief Learning Officers and thought leaders.
Traditional training and HR functions commonly lack the resources to keep up with the complexity of employee's learning needs. Time pressures and flatter organizations have made today's front-line manager "player coaches" barely able to perform what they're directly measured on, let alone the coaching element of their jobs.
Greenlight's research and pilot studies confirmed the need for a fundamental shift of responsibility for their own learning into the hands of employees.
One chief Learning officer summarized: "I've been screwing this up by focusing on training. I should have been unleashing everyone to curate their own learning roadmaps and enlisting the coaches around them in the process." The system is known as "collaborative coaching."
In his highly interactive session, Ferrazzi will convey the obvious and clear case for change through both research findings and powerful stories. To make the case truly resonate, he will then demonstrate how the audience can begin to craft their own Collaborative Coaching Roadmap and apply it in their own organizations.
This Ferrazzi Greenlight system is proving itself at some of the most iconic global companies, producing significant and measurable improvement in sales and employee engagement by changing employee behaviors to align with critical strategies.
Attendees will learn that organizations don't change, people do, but only with the right kind of coaching, powerful motivation and a process to ignite that coaching and make it stick.
Ideal Audience: Leadership and middle management at organizations who acknowledge the decline of the peer-mentor relationship that used to house and transmit much of the institutional knowledge in organizations.
Takeaways from The Rebirth of Coaching include:

• The role of self-directed, individually curated learning in the modern organization.
• The need to reintegrate coaching and the support of peer-to-peer accountability as formal components of leadership responsibilities.
• Tools for gathering impactful feedback that actually helps guide employee development.
• A methodology for diagnosing soft and hard skill gaps and identifying the appropriate resources to close them, resulting in career advancement and more productive, more agile employees for the organization.
• Accountability tools to ensure that individuals stay on track and maintain ownership of their own growth.
BEST-SELLING BOOKS
Never Eat Alone: And Other Secrets to Success, One Relationship at a Time
The youngest partner in Deloitte Consulting′s history and founder of the consulting company Ferrazzi Greenlight, the author quickly aims in this useful volume to distinguish his networking techniques from generic handshakes and business cards tossed like confetti.
At conferences, Ferrazzi practices what he calls the "deep bump" - a "fast and meaningful" slice of intimacy that reveals his uniqueness to interlocutors and quickly forges the kind of emotional connection through which trust, and lots of business, can soon follow. That bump distinguishes this book from so many others that stress networking; writing with Fortune Small Business editor Raz, Ferrazzi creates a real relationship with readers.
Ferrazzi may overstate his case somewhat when he says, "People who instinctively establish a strong network of relationships have always created great businesses," but his clear and well-articulated steps for getting access, getting close and staying close make for a substantial leg up. Each of 31 short chapters highlights a specific technique or concept, from "Warming the Cold Call" and "Managing the Gatekeeper" to following up, making small talk, "pinging" (or sending "quick, casual" greetings) and defining oneself to the point where one′s missives become "the e-mail you always read because of who it′s from." In addition to variations on the theme of hard work, Ferrazzi offers counterintuitive perspectives that ring true: "vulnerability... is one of the most underappreciated assets in business today"; "too many people confuse secrecy with importance." No one will confuse this book with its competitors

Who′s Got Your Back : The Breakthrough Program to Build Deep, Trusting Relationships That Create Success--and Won′t Let You Fail
Disregard the myth of the lone professional "superman" and the rest of our culture's go-it alone mentality. The real path to success in your work and in your life is through creating an inner circle of "lifeline relationships" – deep, close relationships with a few key trusted individuals who will offer the encouragement, feedback, and generous mutual support every one of us needs to reach our full potential. Whether your dream is to lead a company, be a top producer in your field, overcome the self-destructive habits that hold you back, lose weight or make a difference in the larger world, Who's Got Your Back will give you the roadmap you've been looking for to achieve the success you deserve.
Keith Ferrazzi, the internationally renowned thought leader, consultant, and bestselling author of Never Eat Alone, shows us that becoming a winner in any field of endeavor requires a trusted team of advisors who can offer guidance and help to hold us accountable to achieving our goals. It is the reason PH.D candidates have advisor teams, top executives have boards, world class athletes have fitness coaches, and presidents have cabinets.
In this step-by-step guide to the powerful principles behind personal growth and change, you'll learn how to:
Master the mindsets that will help you to build deeper, more trusting "lifeline relationships"
Overcome the career-crippling habits that hold you back, once and for all
Get further, faster by setting goals in a dramatically more powerful way
Use "sparring" as a productive tool tomake the decisions that will fuel personal success
Replace the yes men in your life with those who get it and care – and will hold you accountable to achieving your goals
Lower your guard and let others help!
None of us can do it alone. We need the perspective and advice of a trusted team. And in Who's Got Your Back, Keith Ferrazzi shows us how to put our own "dream team" together.
EXCLUSIVE INTERVIEW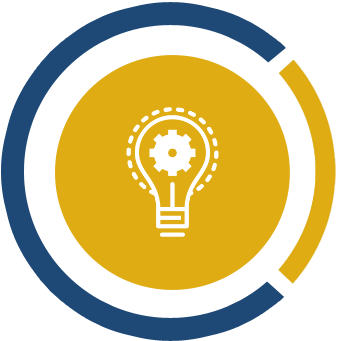 "People want to work with those they like and with those they consider friends."
Brief interview with Keith discussing:

How leaders foster organizational transformation through behavior changes.

Tips for building better business relationships.

The four mindsets of intimacy, generosity, candor and accountability