Dr. Mark DeVolder
| | |
| --- | --- |
| | TRAVELS FROM |
SPEAKING FEE RANGE ** Please note that while this speaker's specific speaking fee falls within the range posted above (for Continental U.S. based events), fees are subject to change. For current fee information or international event fees (which are generally 50-75% more than U.S based event fees), please contact us.


$10,000 to $15,000
PROFILE
Dr. Mark DeVolder
| | |
| --- | --- |
| | TRAVELS FROM |
SPEAKING FEE RANGE

*




$10,000 to $15,000
The "Change Specialist," equipped with two decades of experience in making people "Change Ready"
Dr. DeVolder has helped Colombian leaders prepare for NAFTA, NASA end its shuttle program, and many corporate leaders navigate mergers and acquisitions
A witty storyteller who teaches audiences how to turn change into opportunity
Dr. Mark DeVolder is known as the "Change Specialist" for good reason. In his 19-plus years of education and research experience he has helped Colombian business leaders prepare themselves for implementation of NAFTA, guided NASA through the process of ending its shuttle program, and coached many world business leaders through mergers and acquisitions. Dr. DeVolder has a gift for making people "Change Ready," and he is delighted to share his wealth of experience with others.
Dr. DeVolder's doctoral work in the field of management consulting focused upon issues of unity, diversity, and synergy. His studies have made him an expert in how leaders can best address today's rapidly changing business demographics. A careful student of humanity, Dr. DeVolder brings a high level of awareness about the dynamics of human interaction. A quick wit with a talent for storytelling, he delivers his considerable insight in a way that resonates well for his audiences.
Dr. DeVolder has entertained and informed audiences around the world, from Kuala Lumpur to Monaco, Singapore to Jamaica. His international client list numbers among its entries Coca-Cola FEMSA, Suncor, Siemens, Kuwait Finance House, Motion Industries, BP Oil, IBM, Konecranes, AIG Financial Group, and PricewaterhouseCoopers.
ON SPEAKING
I want people to be inspired, motivated and equipped to navigate change and become fully engaged at work and at home.

What do you want people to learn / take away from your presentations?





I want people to be inspired, motivated and equipped to navigate change and become fully engaged at work and at home.

I often receive comments from clients after my presentation thanking me for my high energy and humor, engaging audience interaction, and great content with practical takeaways.

It's important for me to touch people's hearts and minds and spark their desire to change. In that regard, I like to include practical takeaways that are easy to understand and apply immediately. For instance, becoming change-ready, shift-ability (to be able to shift gears quickly and make decisions fast) and providing personal happiness / engagement tips.

What kind of special prep work do you do prior to an event? How do you prepare for your speaking engagements?

Like most speakers, I customize my presentations through client interviews, research, and on-site interviews. For instance, prior to one of my presentations, I met with the CEO of a national airline. During the meeting, he provided valuable information which would make my presentation even more relevant to the audience. Needless to say, after the meeting I then spent hours adding new material to my presentation. The next day, after my session, the CEO thanked me and told me how amazed he was that I was able to incorporate so many of his key comments into my presentation.

Have you had any particularly memorable speaking engagements / unusual situations arise while on the road?

Usually what makes the presentation memorable is not only working with the client and company, but getting to know the attendees and sometimes being part of their conference activities. I've had the privilege of working with many Fortune 500 companies and Industry leaders around the world in over 15 different countries. And in my travels, I've had some memorable experiences. For instance, after speaking for a multinational company in Monte Carlo, I was invited to be the guest of honor at a surprise private concert by Enrique Iglesias.
Even though I speak to a variety of industries, the common theme is usually organizations going through change, such as reorganizations and restructuring, mergers and acquisitions.

What types of audiences would most benefit from your message?

Even though I speak to a variety of industries, the common theme is usually organizations going through change, such as reorganizations and restructuring, mergers and acquisitions. In addition, I've done master classes, as well as leadership sessions for C-level executives and other professionals.

Which of your keynote topics are the most popular? How are your keynote presentations unique? Which of your keynote speeches do you enjoy the most and why?

My most popular presentation is "Harness the Hurricane: Adapt to Extreme Change and Achieve New Heights." This presentation brings together the topics of change, transition, and engagement.
The response I love to hear from people is, "I can do that!"

How much do case studies, personal stories and/or humor factor into your keynote speech content?

Case studies, personal stories and humor are essential in getting the message across. But more importantly, these elements help participants relate it to their lives. The response I love to hear from people is, "I can do that!"

What are some of the successes you have helped clients make?

Change is extremely difficult on all levels. As the research shows, 70% of all change initiatives fail to achieve their stated goals. For many of the companies that hire me to speak, there is a lot at stake. If the change goes well and people stay engaged, it means the difference between success and failure. For me, it's extremely gratifying to help people accomplish their goals and make a positive impact on their world.
TESTIMONIALS
"Mark , you were nothing short of awesome!!!" - Chief Personnel Officer, PepsiCo Europe
"We all left with a better grip on our own humanity and tools to soar higher." - Spaceport Operations, NASA
"Thought-provoking and dynamic. Moving and powerful." -PricewaterhouseCoopers
"Dr. Mark DeVolder was very insightful. He speaks with lots of humour and engagement of the crowd." -CEO, Purolator
"Dr. DeVolder provided amazing examples of how we can get engaged, improve our lives and accept change." -CEO, New Mexico Educators Federal Credit Union
PROGRAMS
Dr. DeVolder's mission is to help individuals and organizations become "Change Ready," and he recognizes that failure to confront change can inhibit or even cripple our chances of success. We live, as he puts it, in a VUCA world: a world that is volatile, uncertain, complex, and ambiguous. By equipping ourselves with the tools he provides, change can become an opportunity and not a burden.
The variety of programs Dr. DeVolder offers allow invitees to target the content they receive toward the change-related topics that are central concerns for them. Some will benefit from programs focused upon developing individual or corporate resilience, or adapting and flourishing in conditions of extreme change. Others may value Dr. DeVolder's insights into how communication, networking and shape shifting can create business success.
Failure to successfully adapt to change may create risks even in the realm of workplace safety; Dr. DeVolder offers important insight into how organizations can minimize risks and maximize productivity.
Resilience: Springing to Success
We live in a VUCA world: volatile, uncertain, complex and ambiguous. It's not surprising that leaders who survive, thrive and deliver in business today have one trait in common; they are resilient. But resilience is not just for a few; it can be learned. Mark shares how to rewire your brain to bounce back from adversity, overcome obstacles and adapt to constant change. Audiences will learn success strategies to create a winning mindset, increase tenacity and decision-making instinct.
Harness the Hurricane: Adapt to Extreme Change and Achieve New Heights
Change is constant, unpredictable and accelerating. Extreme change can – much like a hurricane – leave you dizzy, disoriented and dazed, as though the earth is moving under your feet. Even if you survive the storm, you know more is coming.
Change expert, Dr. Mark DeVolder, throws a lifeline to you, your executive team and employees with change strategies and tools he's developed to clear away the fog. Mark equips audiences with cutting-edge principles that energize people in the midst of change. His proven transition model enables people to 'Accept and Let Go' of the past and discover opportunities buried in the rubble.
You will learn tools and techniques to:
-overcome deer-in-the-headlights syndrome/get mobilized for change
-develop change-ready people, thinking and behaviours
-gain a competitive advantage through shift-ability ©
-cultivate exceptional leadership skills through flexibility, vulnerability and trust
-dramatically improve personal engagement with breakthrough happiness habits
-implement strategies to increase productivity, profitability and morale

You will receive practical take-aways:
-Change-Ready model for practicing deliberate intuitiveness

On Fire! Energized Together
When individuals lose their spark, organizations lose their fire. This predicament has a devastating effect on productivity, profitability and company reputation. But it doesn't have to be that way. Mark's test-driven model of engagement equips people to identify the causes of "flame out" and recognize behaviours that act as a fire extinguisher. People will learn how to accept new practices and let go of the past with DeVolder's easy to apply engagement strategy that increases clarity, competence, influence and appreciation.

Mark shows leaders how to:
-identify behaviors to increase engagement
-re-ignite employee's passion for teamwork, communication and innovation
-build a culture of trust, loyalty and appreciation
-accelerate performance and productivity
-Practical take-away: Personal Daily Happiness/Engagement Tips

Shape-Shifting Your Way To Business Success
Have you wondered why some people have the ability to change frequently, easily and quickly? Are you amazed at their creativity, tenacity and results? These people are shape-shifting entrepreneurs. In DeVolder's ground-breaking presentation, you will learn:
how to cultivate the heart and mind of an entrepreneur;
how to reinvent yourself, overcome obstacles and seize new opportunities;
essential keys of entrepreneurship: flexibility, vulnerability and trusting partnerships.
Don't settle for being the best. Learn how to be the only one who does what you do.

Sixty to Zero in Your Workplace: Engage High-Performance Safety
Hazards and obstacles abound in the fast and frenzied pace of business today. In the rush to stay competitive, people are increasingly tempted to take short cuts and sacrifice safety. The most common barrier however is actually change itself. Some employees feel paralyzed by change, and when they feel paralyzed, they disengage. Without the ability or capacity to change, accidents can happen.
DeVolder's proven transition model enables people to accept new practices and let go of the unsafe past. As people become Change Ready their level of engagement rises. DeVolder supports this progression with his easy to apply strategy increase clarity, competence, influence and appreciation.

During Mark's high-performance presentation, you will learn how to:
-get change-right and change-ready
-defy change paralysis through Mark's mobilized for safety approach
-significantly reduce risk of accidents and liability
-identify behaviors that enhance engagement
-implement strategies to increase productivity, motivation and safety
Empower your employees to achieve "target zero."

EXCLUSIVE INTERVIEW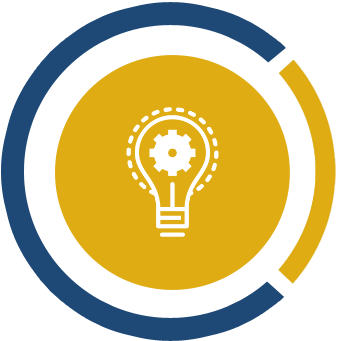 "People who are not change-ready thinkers, often view change as a threat. Change-ready people see change as a challenge and an opportunity. "
In this interview, Dr. Mark DeVolder discusses:

How organizations best adapt to change.
Tips for accelerating performance and productivity.
Some of the essential keys of entrepreneurship.
The concept of "practicing deliberate intuitiveness."
How organizations adapting to change help with transitions.