Chris Widener
| | |
| --- | --- |
| | TRAVELS FROM |
SPEAKING FEE RANGE ** Please note that while this speaker's specific speaking fee falls within the range posted above (for Continental U.S. based events), fees are subject to change. For current fee information or international event fees (which are generally 50-75% more than U.S based event fees), please contact us.


$20,000 to $25,000
PROFILE
Chris Widener
| | |
| --- | --- |
| | TRAVELS FROM |
SPEAKING FEE RANGE

*




$20,000 to $25,000
A dynamic speaker with over 25 years of professional and personal mentorship under his belt who is sure to leave every listener inspired to be their best, most successful selves.
Bestselling author of twelve books, including The Angel Insideand The Art of Influence .
Personal and professional development coach since 1988.
Chris Widener is a widely recognized speaker, businessman, author, and coach. In addition to speaking across the United States in Canada, Widener has spoken all over the world in places including Germany, Spain, Russia, China, Egypt, Singapore, and Australia. His clients are a "who's who" of American businesses and organizations, including notables like General Electric, Cisco Systems, Microsoft, and the Harvard Business School. Widener's dynamic, practical, and engaging speeches will have your audience laughing one minute and learning timeless truths of success the next. He was hand selected by two legends of the speaking world to work with them and he now carries their legacy. Jim Rohn, one of the most successful speakers of the last 50 years, and also known for being Tony Robbins' first mentor, made Widener his last protege and worked with Widener the last seven years of his life.
Widener and Rohn co-authored the Jim Rohn One-Year Success Plan as well as Rohn's last book, The Twelve Pillars, an international bestseller. Rohn called Widener "the leader of the next generation of personal development and leadership experts." Zig Ziglar, considered the greatest motivational speaker of the 20th century, personally chose Widener to co-host his television show, True Performance. Along with co-hosting True Performance, Widener also hosted his own show, Made for Success, where he interviewed some of the top business achievers and thought leaders of our time.
On the business front, Widener began a small publishing company called the American Community Business Network in the 1990s. He changed the name to Made for Success and grew the company into a large business selling tens of thousands of personal development programs through large retailers like Costco, Sam's Club, Wal-Mart, Target, and Barnes and Noble. He sold Made for Success in 2009 to focus on his speaking, writing, and coaching exclusively; he has been a personal and professional development coach since 1988.
Widener is the author of twelve books and over 450 articles on success, leadership, sales and motivation. His bestselling books include
The Angel Inside
(which has also been optioned as a movie),
The Art of Influence
,
The Leadership Rules
,
Live the Life You Have Always Dreamed Of
,
Twelve Pillars
, and the sequel to
Twelve Pillars
,
Above All Else
.
ON SPEAKING
My goal is to help audiences learn how they can improve their lives, so people view them with trust, admiration, respect, and loyalty.

What do you want people to learn/take away from your presentations?

My goal is to help audiences learn how they can improve their lives, so people view them with trust, admiration, respect, and loyalty. I want them to become the type of people who foster trust, admiration, respect, and loyalty from others.
What kind of special prep work do you do prior to an event? How do you prepare for your speaking engagements?

I view myself as a servant of the person and the organization who hired me. The event is about them, not me. In addition to researching their company or organization, I speak with the people who hired me. I uncover their goals as well as their challenges and successes. I meet with their executives on the phone, as well as a few members of the audience. I listen for those common threads in each conversation, so that I can truly identify their needs and help them achieve their goals.
My experiences have taught me how different we are, even though we all share the common goal of success.

Have you had any particularly memorable speaking engagements / unusual situations arise while on the road?

I have had the privilege of having many memorable experiences as speaker. The first time I spoke to an audience of 25,000 was pretty amazing. Likewise, I have spoken in numerous countries around the world. From Amish farmers to Egyptians, I love meeting new people and learning about their cultures. My experiences have taught me how different we are, even though we all share the common goal of success.
What types of audiences would most benefit from your message?

When I deliver content on leadership and sales, I help people create positive influence over others. Groups such as sales people, managers, and leaders all benefit from learning how to influence others to take action.

My personal development messages are applicable to everyone. I help people achieve their goals.

Which of your keynote speaking topics are your favorites and why?

My seminar based on my book The Art of Influence is a favorite, because I'm passionate about helping people become better leaders and better sales people. I also love teaching the Twelve Pillars of Success, the book and program I created with Jim Rohn.
He said, "You're most passionate about leadership. Speak on that."

What inspired you to start doing speaking engagements?

I had a tumultuous childhood. Because of my upbringing and later getting my life straightened out at age 17, I began speaking to high school and college students. I started because I wanted to help people avoid going down the wrong path in their lives.

As I got older, I started doing research on time management and began delivering seminars on that topic. As I began to develop my speaking career, I hired a speaker coach. During one of our exercises, he told me to stand in front of my bookshelf and tell him what most of the books were about. The answer was leadership. He said, "You're most passionate about leadership. Speak on that." He was right, and my business evolved from there.

How do you keep your audience engaged and actively listening during your keynotes? Do you use case studies, personal stories and/or in your speeches?

I am a fan of the Socratic method of teaching, so I ask my audiences a lot of questions to keep them engaged. People learn best when they are involved. I share personal stories and stories about other people. My seminars also take people through a range of emotions. And most importantly, I make people laugh.
What are some of the successes you've helped clients achieve?

I help people earn more clients and earn more loyalty from their clients. I help people sell more, and I watch their conversion rates go up. I deliver strategies to create better teams and help drive organizations forward. I help my clients make more money and have more fun.
TESTIMONIALS
The Angel Inside is truly one of the most inspiring, encouraging motivational books I have ever read. It speaks to everyone who has ever had a dream about anything that has significance. I found it impossible to stop reading, once I got started. This coming from a man who has never completely read a book of fiction, because I had a closed mind on the subject. I have always said, "When I get all of the truth, then I′ll start reading fiction." It was a wonderful thrill to read a book of fiction that contained an enormous amount of truth and encouragement.
Zig Ziglar
I have been traveling the world for almost everyday for thirty years and I never get tired of coming to programs like this Jim Rohn Seminar here in Anaheim, CA. One of the great young speakers that just blew me away while I was here is Chris Widener. This young man has the talent, the articulation, the message, the presence. He delivered a dynamic presentation. I think you will be seeing a lot of him in the future; in his books, in his audio programs, his seminars and live presentations. Listen for this man Chris Widener and you will find one of the brand new top stars on the International platform speaking circuit.
Denis Waitley
Hey, we have had a fantastic weekend these three days. It has been phenomenal. Chris Widener is nothing short of phenomenal. His patience, his knowledge, his ability to engage with everyone. He had to engage with the speakers, audience and everybody. Just phenomenal. Thanks a million Chris, you did a fabulous job.
Jim Rohn
I have spoken to more than 3,000 audiences and I can tell you that Chris Widener is one of the best speakers in America today. He does wonderful introductions, wonderful development, extremely motivational, he is funny, he is sharp, he is quick and to the point. If you are thinking about using him for any reason you can not go wrong with Chris. He is a great guy.
Brian Tracy
Chris Widener is a powerful presenter, a quick wit, and a home run every time. He definitely challenges you to the next level in life and work.
Kevin Mather, CFO, Seattle Mariners Baseball Team
Our people loved Chris and loved his material. He was extremely helpful and challenging. My sales team and I highly recommend him!
Phil Castillo, Director, Northern Channels, Cisco Systems
Chris was very challenging and enriching. The leadership principles that he spoke on were at the very core of what we are trying to accomplish here on the HBS campus. Chris taught us the tenets of true leadership and how to immediately apply those truths in our own leadership situation. I would encourage everyone to learn from Chris Widener′s Extraordinary Leaders seminar!
John Lunde, Harvard Business School, Student Leader, MBA
Chris is always energetic and exciting, a catalyst for forward thinking, action and ultimately bottom line results.
Dan Meiusi, Senior Vice-President, Operations. Techies.com
Chris′ material is strategic, yet simple to apply. It will change you and the organization you work with. It made a difference for us!
Jamie Bland, VP Strategic Alliances, Innuity
Chris is a dynamic speaker with a great ability to connect with the audience... Three solid hours.
Dave Parker, President, License Online.com
Chris gave me so much that I could walk away with and apply that very day. Very inspiring, very practical!
Woody Kingman, Franchise Executive, Great Clips International
Without exception all attendees found it to be a great presentation with solid, useful information.
Marilee Bourne, DOWL Engineers
Your presentation was outstanding and your knowledge helped many people see that the reality of balancing it all can be done. You truly are a wonderful speaker, a unique person, and an inspiration to us all. Our heartfelt thanks.
Kim Hinckley, Business Development and Communications Coordinator, Vice President of Programs - Society for Marketing Professional Services
I was surprised at how quickly I was able to apply the practical principles in both my personal and professional life. Chris has done an excellent job of organizing his material and packaging it in a thought-provoking, compelling, professional, and timely presentation. I consider his seminar extremely worthwhile and I wholeheartedly recommend it to anyone.
Michael Lienau President, Global Net Productions, Video and Film
Chris′ enthusiasm for the class was contagious. It was a pleasure to have Chris come and share his talents with us. I hope that he may be a valued resource to you as well.
Lisa White, Adult Education Coordinator, Eastside Foursquare Church
PROGRAMS
Chris Widener will ignite your event with his deep passion and keen ability to inspire. Whether booking him for a program on leadership, successful teams, or "winning with influence"—his signature keynote—Widener is sure to leave every listener motivated to reach their goals. He is a seasoned speaker, having presented to audiences all over the world; his speaking experience, combined with his experience as a personal and professional coach, makes his presentations dynamic and meaningful.
A fan of the Socratic method of teaching, Widener promises to deliver engaging keynotes. He dialogues with the audience through questions, tells compelling stories, and makes his listeners laugh. Widener believes his presentations are applicable to any person because the core of his message is how to help people achieve their goals. For any organization seeking a truly inspirational speaker, Widener is an exceptional choice.
Winning with Influence - Chris′ Signature Keynote
Chris will give you the insight you need on how to help influence others, whether it is in leadership, sales or any other area of life.
Understand the difference between "hunting" and "fishing"
Learn how to use "soft power" rather than "hard power"
Discover the two primary factors others use to determine whether they will follow you or not
Get the easy to understand Secrets of Magnetic Influence by using the Attraction Factor of Personal Transformation rather than Persuasion Techniques

Dare to Dream!
Do you have a dream inside that you want to let out and live? Then let Chris help you! Dare to Dream will help your group see the possibilities that lie within them. They will experience the understanding that they can change themselves, their communities, and their world.
Three keys to living out your dream
The four reasons most people don′t ever achieve their dreams
How to deal with people who say it is "impossible"
The five step plan for making your dream a reality

Secrets of Successful Teams
Do you wish you could get your team in the right track and working as a successful unit? Secrets of Successful Teams will put you on the fast track! Find out how to turn your team into a winner with:
The seven secrets every successful team functions with
The top three ways to foster communication and teamwork
The best way to motivate "players" at every level

Extraordinary Leaders

Becoming a leader people can count on
Practical leadership skills and character traits that will take you, and your organization, to the next level
Leading courageously in tough and challenging circumstances
Learn the real definition of leadership that will unleash your potential
Key "Leadership Mistakes" people make that you must avoid
The truth about leadership myths that most people believe
BEST-SELLING BOOKS
The Angel Inside: Michelangelo′s Secrets for Following Your Passion and Finding the Work You Love
There will come a time when you must decide to lead the life someone else has chosen for you…or the life you want.

According to legend, when a young boy asked the great Renaissance artist Michelangelo why he was working so hard hitting the block of marble that would eventually become his greatest sculpture, David, the artist replied, "Young man, there is an angel inside this rock, and I am setting him free." In The Angel Inside, the renowned consultant and career coach Chris Widener uses Michelangelo's words to explore the hidden potential that exists within us all.

In this unforgettable tale, Tom Cook, a disillusioned American businessman, has traveled to Italy looking for direction in his life. In Florence, the last city on his tour, Tom meets a mysterious old man who opens his eyes to the art and life of Michelangelo and reveals what the artist's work can teach him—and all of us—about the power of following your passion.

Among the lessons that Tom learns over the course of the next day:

>

The beauty is in the details
Your hand creates what your mind conceives
All great accomplishments start with a single swift action
No one begins by creating the Sistine Chapel

Whether you're looking for a way to reinvigorate your career or searching for the courage to begin a new one, THE ANGEL INSIDE is a must-read if you want to find true meaning in your life and work.

The break-out business parable that's already sold more than 70,000 copies, The Angel Inside tells the story of a young man searching for meaning in his work and finding it in an unlikely place: the life and art of Michelangelo.
Order Here




Leadership Rules: How to Become the Leader You Want to Be
An inspiring business fable that champions leadership for the Everyman

From bestselling author Chris Widener comes a compelling new story showing what you give and get when you lead. The story follows down-cast protagonist Mike Keller who, recently separated from his wife and demoted at work, must relocate to a rural factory-town in Texas. There, Mike encounters the deep-rooted traditions of Texas high school football, and in the process learns everything business school didn′t teach him about leadership from the most influential man in town-the local high school football coach.

Highlights the Four Rules of Leadership: You Get What You Expect, You Get What You Model, You Get What You Reward, and You Get What You Work For
Advises readers, in an accessible teaching style, on how to tailor the Rules to their own circumstances
Includes reflection questions as a tool to guide readers in enriching their work life, family relationships, and social interactions
Leadership Rules is an engaging, refreshing tale that imparts leadership lessons easily applied to both work life and your interpersonal relationships.
Order Here
The Art of Influence: Persuading Others Begins With You
From Chris Widener, the author of the breakout bestseller The Angel Inside, comes an inspiring new parable on the power of influence.
The Art of Influence will make you think twice about everything you′ve ever learned about influence. As Chris Widener's inspiring story reveals, it's not something you "do" to other people but rather something that starts with how you shape and transform your own life. Forget about manipulation and slick fast-talking; The Art of Influence teaches that your ability to influence others begins from within.
Order Here
EXCLUSIVE INTERVIEW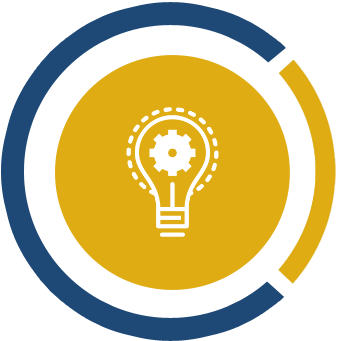 "What I learned is that your personality doesn't define your success. Your success is defined by how your skills level, how you master those skills, and how you develop and maintain relationships."
In this interview, Chris Widener discusses:

How to overcome feeling awkward in social situations.

Common myths concerning leadership.

The link between your goals and your relationships.