How to Select the Best Leadership Speaker for Your Event
By Michael Frick, Speaking.com
Selecting the best leadership speaker for your event can be a bewildering task. There are thousands of leadership experts to choose from - all with varying approaches, experience, fees and presentation styles. Answering the following questions is the first step to finding the ideal candidate for your event or meeting.
1) What are your overall event goals and how does your speaker fit into the main themes and structure of your meeting or event?

Examples: The fundamental event goals might be to have an organization's leadership team meet new competitive challenges or deal effectively with employee morale issues. Your speaker might be expected to kickoff the event with a customized keynote address and set the tone for subsequent workshops, or might be expected to lead a longer (half or full day) interactive workshop.
2) What effect do you want your leadership speaker to have on your group?

Examples: A speaker might be expected to motivate executives to inspire their own teams or spark innovation in the corporate culture.
3) What background do you want your ideal keynote speaker to have?

Examples: An academic / university professor; best-selling author; someone with leadership experience gained in another field such as an Everest climber or professional sports coach; leadership experts; or a C-Level executive with real world experience.
4) What presentation style / personality would work best for your group? Do you want someone who is interactive and adept at Q&A sessions or just a lecturer?

Examples: Some people are more scholarly and others are more dynamic / entertaining. Some are button-down and others more informal. Most speakers, though, include multi-media (videos and PowerPoint slides) and case studies in their presentations.
5) What is the best content fit for your event? What topics do you want addressed?

Examples: Leadership is a broad and diverse topic area. Choosing the most relevant speaker will help define the core essence and tenor of an event. Your chosen candidate needs to mesh with your organization's mission statement, goals, audience expectations and organizational culture. Current leadership speech content / approaches are listed below with possible content examples and the top leadership speakers in those areas.
Once you answer these questions, you'll have a clearer idea of the type of person that would be the best match for your event goals and audience.
Next, you are ready to launch your search! Speakers bureaus, individual speaker websites, books, attending conferences, viewing speaker showcases and referrals from colleagues are the most helpful tools for researching potential candidates. If you're having trouble finding an available speaker who meets your criteria, contact a speakers bureau for advice. They have an extensive overview of speaker candidates available and can give you good recommendations that will be appropriate for your event.
When researching speakers, be sure to share all pertinent event information with your prospective candidates and/or speakers bureau, including:
The event date.
The event location.
Presentation time.
Length of the program, i.e.: 60 minute keynote, half day workshop or full day program format.
Audience profile (career level, age, gender mix, etc.) and any challenges they are facing that you'd like your leadership speaker to address.
Themes and topics you want your leadership speaker to discuss.
What your overall event goals are.
---

Here are some of the most popular approaches to leadership
and a few of the top speakers in each category

---
====> Building great businesses and leadership legacies


Possible Content:


How your team can become the 'Most Admired' in your industry.
How world-class firms have taken the leap that you're facing.
How do you take advantage of turbulence in your markets in order to steal bases on competitors and build value for customers?
What are the three fundamental factors that galvanize change in every person?
What are the seven steps to change in every organization?
Teaches leaders how to stave off decline and, if they find themselves falling, reverse their course.
Can a good company become a great company and, if so, how?
Why some companies are able to achieve and sustain success through multiple generations of leaders, across decades and even centuries.
Reinforce a corporation's desired behavior for the leader of the future.


Leadership speakers who address these and similar topics include:

====> Emotional intelligence, positive psychology and authenticity


Possible Content:


Tools and inspiration to lead differently and elevate organizational performance to new levels.
Real leaders achieving dramatic results as they work to address their most pressing people challenges: collaboration, commitment, cohesion, accountability, engagement, rapid and continual innovation and diversity in the work-force.
How to restore confidence and forward progress.
Enable you to capitalize on your emotional intelligence.
How various organizations have used EQ to increase the capacity and performance of their leaders.
Better understanding how the "science of emotion" can help you to increase the effectiveness of your leadership development initiatives.
The three primary components of inspirational leadership.
The behaviors, emotions, and thoughts that sabotage inspiration.
Actionable strategies for practicing inspirational leadership.
Boost employee engagement, productivity, and work satisfaction.


Leadership speakers who address these and similar topics include:

====> Team building and team work
Possible Content:


Focus on inspiring your employees to work as a team / employee satisfaction.
Tools to transform even the most conflicted team into a closely bonded working unit.
What do the world's most successful teams have in common?
Foster empathy, effective communication, shared responsibility, mutual respect, and a real sense of interdependence among teammates.
How your team can make critical performance gains by edging more towards their personal margins and boundaries.
Provides the mindsets, processes, and tools to transform even the most conflicted team into a closely bonded working unit.


Leadership speakers who address these and similar topics include:

====> Productivity


Possible Content:


Lift productivity and efficiency
Avoid waste and duplication costs.
Accelerate your team's productivity.
Understand exactly what impacts revenue and profit.
Optimally allocate your scarce resources.
How to Round up Sacred Cows; outdated policies, practices, systems and strategies that cost money and prevent change and innovation. How to eliminate thinking that creates sacred cows and enables them to 'graze' on profits and productivity.
How the transformative power of purpose-based recognition produces astonishing increases in operating results.
Learn methods to engage, inspire and achieve greater productivity from every member of your team.


Leadership speakers who address these and similar topics include:



====> Women's leadership


Possible Content:


Women's leadership roles and development.
How remarkable women lead.
How centered leaders achieve extraordinary results.
Communication Styles of Women and Men.
What makes women successful in business, philanthropy, government and beyond.


Leadership speakers who address these and similar topics include:





====> Leading diverse teams


Possible Content:


How you can use your brain, heart and courage to make a real difference in today's multi-cultural world.
Use their courage to say and do what is necessary to sustain high performance.
Focus on ways to engage middle management in D&I initiatives.
Use knowledge and skills to determine ways to learn about and interact effectively with people different then themselves.
Discover ways to go beyond stereotypes and bias to create an environment that supports high success while celebrating differences.
How subtle biases interfere with the decision-making process and demonstrates how to minimize their impact on our ability to lead effectively.
Minimizing bias and, thereby, increasing the effectiveness of a client's diverse work force.


Leadership speakers who address these and similar topics include:





====> Managing change


Possible Content:


Help galvanize a new spirit of possibility whenever change is involved.
Compelling insights that inspire people to confidently move into the future with practical and usable tools.
When you need people in your organization to start doing things differently. You have some major task to get done, and you don't know how to get your people to do it.
How to adapt, survive and thrive in a climate of constant change.


Leadership speakers who address these and similar topics include:





====> Values, ethics and trust in business


Possible Content:


Building an environment of trust.
Values as the foundation for solid leadership.
Negative vs. positive ethics.
Five reasons to operate a business in an ethical manner.
Discover how doing the right thing, at the right time, for the right reason is not only wise, it is profitable.
Learn how great companies create cultures of high trust that produce extraordinary organizational dividends, enabling their firms to operate (unlike their competitors) at a different-in-kind ÒspeedÓ in business.
Personal credibility is the foundation of leadership.
How do leaders clarify their guiding principles? How do they help others to do the same?
Grow an organization and develop a culture that lives the integrity of its values
People and organizations stand to gain by dedicating new thought and energy to how they do what they do.


Leadership speakers who address these and similar topics include:





====> Leading different generations


Possible Content:


What makes the generations so different?and so perplexing?
How do you engage one generation without alienating another?
What can leaders do now to plan for succession and win the war for talent?
The four generations in today's work force each have different assumptions about how the world works. Understanding the teen experiences that influenced current attitudes and behaviors creates empathy and provides practical insights on engaging each generation.
Key attitude and behavioral trends along the generational divide with progressive insights into the future of work. Traditional work style design will be challenged considering global competition, hyper connectivity and the evolving expectations of today's employee population.


Leadership speakers who address these and similar topics include:




Core: the central, innermost, or most essential part of anything.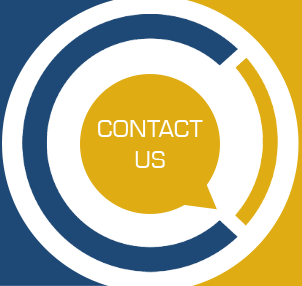 © 2021 CORE SPEAKERS AGENCY. All rights reserved.