Scott Parazynski
| | |
| --- | --- |
| | TRAVELS FROM |
SPEAKING FEE RANGE ** Please note that while this speaker's specific speaking fee falls within the range posted above (for Continental U.S. based events), fees are subject to change. For current fee information or international event fees (which are generally 50-75% more than U.S based event fees), please contact us.


$15,000 to $20,000
PROFILE
Scott Parazynski
| | |
| --- | --- |
| | TRAVELS FROM |
SPEAKING FEE RANGE

*




$15,000 to $20,000
Former NASA Astronaut.
Completed five space shuttle missions and seven spacewalks.
Inductee of the US Astronaut Hall of Fame and recipient of 5 NASA Spaceflight Medals, 2 NASA Distinguished Service Medals, and 2 NASA Exceptional Service Medals.
Accomplished physician and physiologist with expertise in human adaptation to stressful environments.
Dr. Scott Parazynski is a physician and former astronaut for NASA. Parazynski is a veteran of five Space Shuttle missions and seven spacewalks, and he has spent more than eight weeks in space, which included forty-seven hours outside of the space vehicle. He is an experienced physiologist with many publications in the field of space physiology and expertise in human adaptation to stressful environments.
Dr. Scott Parazynski earned his undergraduate as well as his medical degree with honors from Stanford University. In 1992, he was selected to join NASA's Astronaut Corps while still in emergency medical training. Dr. Parazynski served as a personal physician to Senator John Glenn, one of the original Mercury Astronauts.
After his seventeen-year career with NASA, Dr. Parazynski left in 2008 to work in senior leadership positions in both the aerospace and medical research industries. He has aided in the development in many important medical devices and technologies for supporting life in extreme environments. Dr. Parazynski has had direct experiences with such environments not only while exploring outer space, but also at extreme altitudes as an accomplished mountain climber. He started climbing as a teenager, and has since scaled the Alaska Range, the Cascades, the Rockies, the Alps, the Andies, and the Himalayas. He has even climbed Mount Everest, making him the first and only astronaut to accomplish the feat.
Dr. Parazynski has served as Chief Medical Officer and Founding Director of the Center for Polar Medical Operations. He oversaw the medical screening and on-ice care of all personnel in the National Science Foundation's U.S. Antarctic Program. In 2012, he was made University Explorer and Professor of Practice at Arizona State University. He also co-founded Blue Marble Exploration, which pursues technology innovation for use in extreme environments. In May 2016, Dr. Parazynski was inducted into the US Astronaut Hall of Fame.
ON SPEAKING
I aim to share my philosophy of dreaming big and having the tenacity and strategies to make them come true.

What do you want people to learn / take away from your presentations?

I truly love taking people to places they've never been, through my imagery and words, and then sharing my lessons learned that translate into everyday corporate and personal environments. Most importantly, I aim to share my philosophy of dreaming big and having the tenacity and strategies to make them come true.
What kind of special prep work do you do prior to an event? How to you prepare for your speaking engagements?

I work very closely with the conference organizing committee or representative to learn as much as I can about the organization and industry that I'll be addressing. Not only do I brand my presentations with the appropriate logos, I look to their strategic vision as well as industry challenges and opportunities to shape my presentation. Said another way, I don't have a "stock" talk – each and every presentation is catered to the goals of my clients.
Have you had any particularly memorable speaking engagements / unusual situations arise while on the road?

On one occasion, I was asked to give a keynote for a reunion of World War II pilots, perhaps the greatest honor ever. They were excited to hear my talk as patriotic Americans, but I humbly felt my contributions were far overshadowed by their heroic deeds as young men a generation or two earlier. I could've listened to their stories for days!

On another occasion I was asked to sub in for Walter Cronkite at the last second (he'd sprained his ankle and couldn't attend), to introduce my crewmate Senator John Glenn at a huge awards ceremony. Talk about pressure, but thankfully I didn't trip on the way to the podium and it all went extremely well!

I have a powerful message for any organization that wants to grow, to innovate and/or to become the very best they can be.

What types of audiences would most benefit from your message?

I think I have a powerful message for any organization that wants to grow, to innovate and/or to become the very best they can be. Themes of leadership, teamwork, risk management, and innovation are the tools to excel in today's marketplace. I share exciting but relatable stories that I'm told inspire, while also delivering methods to apply my lessons learned at home and in the workplace.

Secondly, I truly love speaking to young audiences about the promise of their futures, particularly if they're "all in" and really apply themselves towards their goals. I reinforce the value of studying math and science, even if they're headed towards other types of careers, since these are the languages of the future economy, and everyone needs some fluency in them.

What inspired you to start doing speaking engagements?

I really enjoy meeting new people and learning about other industries, and the two-way nature of public speaking allows me to travel the world and do just that.

As a former NASA astronaut, a part of my day job was actually sharing the importance of the space program to the tax paying public, but now I'm able to expand my messaging to many other exciting areas.

Which of your keynote topics are the most popular?

Leadership and risk management are areas many organizations gravitate towards, but in this competitive marketplace, distinguishing themselves through innovation has become paramount. "The Obligation and Opportunity to Innovate" theme has become a real hit… but as I said, I don't have a particular stock talk. I work with the client to focus my keynote on their SWOT (strengths, weaknesses, opportunities and threats), as desired.
How much do case studies, personal stories and/or humor factor into your keynote speech content?

I weave my non-linear path through life into every talk I give, including a healthy dose of self-deprecation!
TESTIMONIALS
"Scott Parazynski, NASA astronaut and the only person to have both flown in space and summited Mount Everest, gave a memerising talk about his adventures, the end of the US government's space [Shuttle] program and the future of private enterprise in space."
Summit at Sea presentation
"Your experiences as a NASA astronaut and adventurer gave our business audience a fresh perspective on the "No Guts, No Glory" conference theme and helped set the positive tone for the rest of the event. Our goal was to provide participants with new strategies and avenues for success in a changing economy, and your talk helped us achieve the right collective mindset to start things off."
Anthea Stratigos, CEO, Outsell, Inc.
"Please find enclosed a letter from our students which I think encapsulates how we all felt about your visit. ... perhaps one of the most inspiring hours we have ever had."
Mark Olejnik, Head of School, Leckford Place School, Oxford, UK
"As one of many tourists who recently met Scott at the KSC and heard him talk about his life and work, I simply wanted to say thank you for his time, his warm welcome to a bunch of Brits and to the inspiration he has provided to my two sons. I believe that they both now have a new hero."
Bill Hodson
"Thank you so much for appearing at our Meet an Astronaut Friday last week. Your presentations were terrific and were a great added experience for our general admission guests. Our lunch guests really enjoyed themselves as well. The surveys they completed indicated that they had a wonderful time and were so happy to meet you. We sincerely appreciate your participation in our program and hope that with your help, we can not only educate our guests, but inspire a future generation of explorers and scientists at the same time. Looking forward to seeing you in October."
Nancy Bille
PROGRAMS
Dr. Scott Parazynski has faced extreme circumstances like no one else. He's climbed to the top of Mount Everest even after rupturing a lumbar disc on his first attempt and completed seven spacewalks as an astronaut, four of which took place on a single Space Shuttle mission (making him one of two astronauts to do so), and another of which consisted of a dangerous attempt to repair a fully energized solar away wing while orbiting. The incredible ability to persevere that Dr. Parazynski has gained from these experiences can be applied to a plethora of circumstances that extend beyond the extremes of mountain peaks and Space Shuttles.
Dr. Parazynski provides a unique point of view on the future of space travel, and on building endurance and motivation as well. Dr. Parazynski speaks with conviction and confidence as he shows you how to take calculated risks, how to be open-minded and generate innovation, and how to act as a strong leader in the face of adversity.
Audiences will gain extraordinary perspectives from the only man to have both climbed Mount Everest and orbited the Earth. While listening to his mesmerizing stories, you will feel driven and inspired to pursue your own out-of-this-world adventures.
Managing Risk vs. "Taking Risk"
Scott has zoomed down luge tracks at breakneck speeds, flown high performance supersonic aircraft, walked in space at considerable peril, summited Mount Everest after rupturing a lumbar disc on his first attempt, performed a scientific dive in the world's highest lake and faced myriad other technical challenges in the planet's most extreme environments—but he is no daredevil. He prepares for work in these challenging realms by exhaustive study, training, previsualization (of success as well as overcoming obstacles) and having a backup to the backup plan. Knowing how complex systems work and how they might fail is one of many skills in his toolkit, and his lessons learned are imminently relatable to all industries. An approachable storyteller, he warmly shares his experiences in a way that leaves audiences knowing they can translate them into their own lives.
The Opportunity and The Obligation to Innovate
The Requisite Innovator's Mindset: Open-mindedness and the relentless hunt for problems that need to be fixed.
For a company to be truly disruptive and grow, it must create an environment wherein every employee is not only allowed to contribute to the advancement of the mission, they feel a deep-seated Obligation to Innovate. That's the kind of environment and work ethic Scott has spent a lifetime advancing: from developing tools and techniques to recover from the Space Shuttle Columbia accident to developing innovative medical devices and enhancing safety on the slopes of the world's highest mountains, he draws on his background working in extreme environments as a catalyst for innovation in daily life. He can transfer this mindset to your workforce with powerful examples from aerospace, medicine, mountaineering and everyday life with engaging, relatable stories and good humor!
The Road Less Traveled: Finding Your Way Towards Really Making a Difference
Dr. Parazynski has spoken all over the world about the rigors, risks and rewards of exploration in extreme environments, deriving important lessons in teamwork, risk management and leadership under the most demanding circumstances, on or off the planet.
He derives lessons from an international upbringing in war-torn Beirut and Tehran, from those who inspired him to pursue his passions, and from "the view from the top of the planet," which he attained via rocket as well as on foot... As he says, "Life's greatest lessons come from outside the classroom"—based on the people we meet, the experiences we pursue, and having an openness to new challenges. Through perseverance, rigorous preparation and a willingness to fail every once and awhile, enormous rewards often ensue... He shares his path through life with stunning imagery, good humor and relatable anecdotes. Your employees will see their own pathways towards making a difference!
Murphy's Law on the Final Frontier: you'd better be prepared!
Dr. Parazynski has spoken all over the world about the rigors, risks and rewards of exploration in extreme environments, deriving important lessons in teamwork, risk management and leadership under the most demanding circumstances, on or off the planet.
He derives lessons from a wide range of spaceflight missions and mountaineering expeditions where in-depth preparation saved the day, and often much more. A focused approach to preparation for critical tasks leads to success, even if via unforseen "detours."
Leadership Under Extreme Adversity, on and off the Planet
Scott has brought diverse teams together, challenging enormous odds on, well above and underneath the earth's surface. Drawing on his lessons learned from the harsh vacuum of space, the route to the summit of Everest, and within tense operating rooms and board rooms, he relates attributes of situationally appropriate leadership and company culture that have yielded enormous successes over many years. Punctuated by great storytelling, breathtaking imagery and a self deprecating good humor, his style is relatable and inspirational to all audiences!
EXCLUSIVE INTERVIEW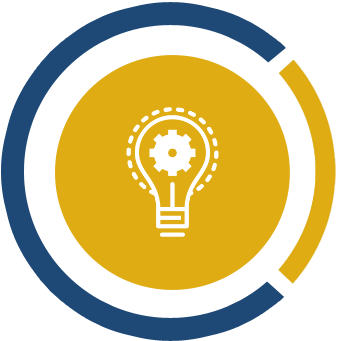 "The secret to any success I may have had in life is not related to simply having a vision of doing big, bold things...Rather, my ability to "deconstruct" a pathway to achieving my goals is what's gotten me there."
Fascinating interview with Scott, where he discusses:
How people can nurture innovative thinking in their daily lives.

Tips for managing risk.

The importance of leaders as team players.

Ways people can reach lofty goals.