Robyn Benincasa
| | |
| --- | --- |
| | TRAVELS FROM |
SPEAKING FEE RANGE ** Please note that while this speaker's specific speaking fee falls within the range posted above (for Continental U.S. based events), fees are subject to change. For current fee information or international event fees (which are generally 50-75% more than U.S based event fees), please contact us.


$15,000 to $20,000
PROFILE
Robyn Benincasa
| | |
| --- | --- |
| | TRAVELS FROM |
SPEAKING FEE RANGE

*




$15,000 to $20,000
As a World Champion Adventure Racer, Robyn Benincasa has competed in nearly 40 of these hundreds-of-miles-long races over some of the roughest and most dangerous terrain on earth.
Robyn Benincasa knows a few things about teamwork and leadership from her experience as an extreme adventure racer and a California firefighter.
Within the themes of leadership, performance, teamwork and competing, Robyn Benincasa customizes her motivational presentation so that audiences leave knowing how to more effectively work together to achieve a dream.
Robyn Benincasa has plenty to share with her audiences about competition, teamwork, leadership and performance. She is a World Champion Adventure Racer, 10-time Ironman triathlete, three-time Guinness World Record kayaker, San Diego firefighter, New York Times bestselling author, and motivational speaker.
Benincasa is a full-time firefighter on the nation's first all-female crew, but she is known for her winning record as a professional adventure racer. She has competed in approximately 40 events during her 15-year career. As part of the multi-day, multi-sport 600- to 1,000-mile-long event, she has rafted rivers in Chile, biked through Borneo jungles, hiked across Fiji lava fields, and climbed the Himalayas in Nepal.
As a teenager, Benincasa competed at the state and national levels in gymnastics, cross country and diving. She also became a national champion in judo. She earned a marketing degree from Arizona State University and went to work for a pharmaceutical company after graduation. While at the Fortune 500 company, she earned the Rookie of the Year award.
In her New York Times bestselling book, How Winning Works, Robyn shares the team-building and leadership skills she and her teammates used to win their adventure races. The book also guides readers through a step-by-step process to the finish line of success.
In 2007, Benincasa was diagnosed with stage 4 osteoarthritis and had both hips replaced twice. Several years later, Benincasa founded Project Athena, non-profit foundation that helps women who have had life-altering medical setbacks experience a free-to-them adventure dream as part of their recovery. She says the goal is not to inspire these women, but to put them in a position where they amaze and inspire themselves. In 2014, Benincasa was named a CNN Hero for the Project Athena Foundation. Of the award, she said: "I'm honored to be chosen a CNN Hero, but the Athenas (survivors) who reach their recovery goal of a Project Athena adventure are the true heroes."
ON SPEAKING
What types of audiences would most benefit from your message?

My "Human Synergy", "Extreme Performance", and "Leading Through Change" keynotes have strong universal messages and takeaways for inspiring ordinary people to achieve world-class results, especially in times of great challenge and change.

I teach a simple and easily applied shift in mindset towards not just reaching "up" for continued success, but reaching "out" to the teammates around you—even when tasked with individual goals. This is perfect for high performance sales organizations; any company that is hoping to inspire employees to adapt, overcome, and win as ONE; or organizations and associations that want to instill the power of connecting and networking for mutual gain.

I customize my presentations for each group, and my attendees genuinely feel that I understand their jobs, their passions, their challenges and their goals. It's the best feeling on earth to really connect with a group of talented, smart and inspired leaders!

I always tell people that a great leader doesn't need to know how to handle everything. They just need to build and inspire a team who they know can handle anything.

How can leaders successfully lead their team through rapid change?

By being creative! And by not putting so much pressure on themselves. We are trained in the fire service to be top-down managers. But in the sport of adventure racing, we learned the power of a democratic leadership style. Everyone is asked for the input. No ideas are crazy; and brainstorming together is the fastest way to the finish line. Four brains are always better than one! We definitely have a team captain, but that role is administrative.

When your whole life/career/race involves a series of unique challenges to overcome, day in and day out, one person, whether they're a captain/chief or not, can't really have all the answers. There are a lot of smart people on the crew with experience in different aspects of life. The best and brightest leaders will view asking those people for input as a strength, not a weakness.

I once worked for a captain who would never accept any help from the crew; this person felt like it was a weakness for the captain to not have all the answers—all out of insecurity. As we rolled up to a wall of flames on one of the biggest campaign fires in San Diego history, our engineer offered his input of potential strategies for combatting the fire, but our captain would literally scream at him to shut up. After that outburst from the captain, the engineer did not speak one word for the next 6 hours. and we lost the wisdom and experience of a 20-year veteran during the toughest firefighting situation in my 15-year career.

It didn't go well for us that day. In fact, our engine was ultimately pulled from our original strike team. If the captain had relied on the crew a little bit more, left their ego/insecurities/fears back at the station, and focused on the success of the mission and the experience of the team members, it could have been a much different story.

I always tell people that a great leader doesn't need to know how to handle everything (in our job, that's not even possible). They just need to build and inspire a team who they know can handle anything. It doesn't take much to encourage creative thinking. For the most part, you just have to ask, and be open to the answers.

What are some of the successes you've helped clients make?

Becoming a leader instead of a manager. As a manager, you are a facilitator of your team's success. You give your crew/team everything they need to be successful and make sure the day runs smoothly and things get done. This is the rules enforcement/let's make the chief happy side.

But being leader is a completely different job. A leader inspires their crew to be better, sets solid expectations, consistently builds the team and acts like a great leader even if they don't feel like one. A leader gives respect as a gift not a grade, mentors the team, and is always the "us" in an us and them scenario; they're not solely a "watchdog for the gang at headquarters."

In my opinion, the best captains/chiefs aren't just getting their paperwork done on time and making sure the kids in the stations toe the line. The best, from my firefighter's perspective, are those who really focus on true leadership. The ones who focus on being a great teammate and mentor versus pulling out their bugles to demand respect.

I have had some exceptional leaders in my career and some pretty awful ones. And it really makes a huge impact on how everyone around them feels about coming to work, how much they want to drill, how well the crew bonds, and most importantly, their performance in the heat of battle. It's important to headquarters that you manage, but it's more important to the crew and the citizens you serve to be a leader.

Which of your keynote topics are the most popular?

The corporate audiences to whom I've been speaking for the last 10 years are deeply touched and genuinely moved and inspired by what they see and feel in my "8 Essential Elements of Human Synergy" presentations. So I feel compelled to share what I've learned from the world's greatest teammates about how winning works. In my opinion, the ability to build and lead a world-class team is one of the most important skills we can acquire for success in every aspect of our lives.

As a solo player, we can get very far, but we attain our greatest heights with a world-class team around us. We've all got our own mountains to climb in our personal and business lives. And the higher the peak, the steeper the terrain. So our continued success doesn't come from trying harder or reaching UP as a soloist--it comes from reaching OUT to the people around us and creating human synergy.

Very quickly I realized that the most important and memorable part of an adventure race is neither the adventure nor the race, it's the teammates that you bring to the start line.

How does your work in adventure racing inform your work as a keynote speaker and the content of your speeches?

When I initially started racing, I was driven by the opportunity to capitalize on my strengths and to have adventures in places that are wild, beautiful and remote. But very quickly I realized that the most important and memorable part of an adventure race is neither the adventure nor the race, it's the teammates that you bring to the start line.

After a couple of frustrating years of trying to put teams of superstars together with inconsistent results, I nearly quit. There were too many egos, too much blame, and ongoing competitiveness within the team. It was all of the things I had hated about team projects my entire life. But in a last ditch effort to reach my personal goal of being on a top team, I reached out to the number one team in the world and asked if they would consider racing with me.

I got lucky (opportunity + preparation!) and found myself at the start line in Ecuador with them 6 months later. We became the first American based team to ever win an international adventure race in those nine incredibly grueling but inspired days. That is where my education as a team builder began. And that epic high of completing a challenge beyond comprehension with a GREAT team became the addiction that brought us all back to those ridiculous start lines again and again.

While this happened to me in an adventure race setting, it's the same issues facing a team in the workforce. I try to use my experience of teams in that context and try to bring it around to the world that others face in their work. Teamwork doesn't change. It just gets more noticeable if it's not working in those extreme conditions.

I always tell people that "Luck=Opportunity + Preparation." Prepare to be one of the best of the best in your specialty, then don't just wait for opportunity...create it!

What inspired you to become a speaker?

What inspires me the most is helping others discover how awesome, talented, strong, smart and worthy they are. It's literally what I do every single day, whether it's on stage, with patients during emergencies, or as the Founder of the non-profit Project Athena Foundation–my love and passion along with speaking for the last 7 years.

At Project Athena we help cancer (and other) survivors train for and complete a huge, hairy, audacious goal as part of their recovery to prove that they're not ultimately defined by their setbacks. It's all about the COMEBACK. We have 5 major adventures each year for our survivors (aka "Athenas"). These include a 45-mile Rim to Rim to Rim Trek across the Grand Canyon and back in two days, a 50-mile San Diego Urban Adventure Trek down the coastline in two days, a 120-mile kayak and bike ride from Key Largo to Key West in 3 days.

Athenas train for 6 months to a year with our coaching staff, and these adventures are their "I'm BAAAAACK" statement in a big way. It really is the best thing I've ever done in my life, and it was all triggered by a couple of my own hip replacements (cartilage is overrated, anyway).

I talk a little bit about Project Athena in the "Adversity Management" section of my presentation, where I discuss the great things that can come from a setback with the right attitude, a new perspective on what can be gained, and a strong desire to utilize and "repurpose" strengths and experiences.

I always tell people that "Luck=Opportunity + Preparation." Prepare to be one of the best of the best in your specialty, then don't just wait for opportunity...create it! Live in your strengths and surround yourself with great people who can help you get there, and you'll be the "luckiest" person in the world. Then your job will be take others by the hand and show them how amazing they are, too! And so the cycle of great leadership and teamwork continues.
TESTIMONIALS
"The time and thought that you committed to your presentation was abundantly clear to all attendees and you made a profound impact on the VMI Community. The example of your contributions to our nation related directly to the conference theme, ′Answering the Nation′s Call for Leaders of Character.′ Thank you for answering the call and for inspiring those around you to do the same."
Virginia Military Institute
(Event booked by Speakers Platform)
"Thank you so much for ROCKING the closing of our program! Everyone LOVED your presentation – we are hearing great things! We are most definitely looking forward to having you at future programs."
Deloitte
(Event booked by Speakers Platform - Multiple Events)
"My path to being a Deloitte summer associate has been a long one….I studied architecture in India, and went on to practice it in Europe and the US before starting my own company in Chicago. Since then, I moved on to developing and managing a convention center and I was finally able to go back to school for my MBA last fall. Nowhere in all my years have I heard someone articulate the basic tenets of leadership and teamwork as well as you did. Needless to say, you left us all impressed!"
Deloitte
(Event booked by Speakers Platform)
"Robyn was outstanding. Everyone was able to relate to her. Her talk set a positive, upbeat and highly motivating tone for our meeting. Comments were unanimous that this was the best sales meeting the company had ever held."
DUSA Pharmaceuticals, Inc.
(Event booked by Speakers Platform)
"The conference went great!!! You were so effective in teaching teamwork, setting the tone is an understatement!!! We really got it!! That evening we did set up our committee by vote. We also redistributed 300 existing client business accounts for service with eager cooperation from everyone. The next day we increased the state′s incentive fund contribution, set up a recruiting fund and training fund. These are monies that are deducted from everyone′s statements and used to cover contest, conference etc. Anyway, that went very well too.
Our moral has improved 100%. The meeting surveys were all positive and gave you lots of luv for your roll in our conference."
- Steven W. Kaiser, State Sales Coordinator, Aflac Hawaii/Guam
"Hey Robyn... i saw you speak at leadership academy in 2006 and you were my ABSOLUTE favorite speaker..I got goosebumps when i saw your video footage and so admire all your dedication and strength! You so inspire me and when I have a hard time with workouts...I think of how kick-ass u are...and keep going! So much love to you Robyn...u rock!"
- Jennifer Brown, Anthony Robbins Leadership Academy
"...It′s been just over a year since we did that meeting with you and people still talk about being the best teambuilding meeting we′ve ever held."
- Irwin I. Golub, Northrop Grumman IT Solutions Team
"I have known Robyn Benincasa for a number of years, and have utilized her talents as both a speaker, as well as a leader of team oriented events. While the SVP for the Western U.S. for Starbucks Coffee, I selected her as both the lead speaker, as well as the team leader, for our annual Store Manager Leadership Conference, held in Tacoma, Washington. The event was an overwhelming success. In fact, 6 years later, they are still talking about the key learnings, the fun, and the excitement of working together as a team. She also addressed the national Leadership Conference for Starbucks Coffee, speaking to about a 1000 attendees, including the Board of Directors, Howard Schultz, the founder, as well as the senior leadership team, the corporate office, and the entire field organization for Starbucks. She was a great success.
Likewise, 2 years ago I was the C.O.O. for It′s A Grind Coffee Houses, and we invited Robyn to facilitate a one day team building event, as well as deliver the keynote address at the first ever national Franchisee Convention. She went above and beyond, ensuring the success of the event, and providing much in the way of key learnings the each Franchisee could take back to their individual businesses. I can recommend Robyn and her team to provide an exceptional event that will thrill the audience short term, and provide meaningful change in the long-term as she provides key insights into the synergies of building a World Class team. If you have any further questions, please do not hesitate to call."
-- John Alderson, Zone V.P. Starbucks/C.O.O. It′s a Grind
"Robyn has a singular energy which she transmits to her audience, allowing them, at least vicariously, to live what she has experienced. Her story is a call-to-action to be more active at whatever level in the great outdoors."
--Lee Plesser Smith, Marketing Manager, Timberland
"Your "8 Essential Elements of Human Synergy" was by far the presentation was absolutely the best of all the sessions I attended at this years HDI Conference. In fact it was the best corporate presentation I have ever seen. I really DID leave the session inspired."
- Frank Hartnagel, IT Asset Management Analyst, HDI
"Robyn, thanks again for the awesome presentation you gave to our HR meeting this past Monday. It was by far the best and most inspiring talk I have ever heard. I have taken to heart some of the key messages from your talk and have and will use them in my personal as well as my work life. You really made a difference and for that I am grateful."
-- Edward Hayes, Siemens Medical Solutions, Director, Human Resources
"I cannot thank you enough for your dedication and phenominal delivery at the Teambuilding/Bikebuilding event at our National Managers Meeting. I received SO many wonderful, positive comments about Robyn′s presentation. The audience felt you were very authentic, passionate and that you really understood ′Jamba′. I/we were thrilled. I suspect there will be many upcoming occasions for us to work together. I look forward to it!"
-- Renee Kempler, Jamba Juice, Director of Retail Marketing
"We had so much fun with you. I literally received so many compliments on your message and comments about how your talk touched people - some wanted to go home and share with their husbands/wives/families. Several others said you were the best speaker they had ever heard (my opinion too by the way) and that more in Nestle should hear you! You SO over-delivered both in your speech and in your willingness to spend time with our team. I couldn′t have asked for a more perfect message to be delivered at just the right time."
-- Lisbeth Armentano, Director of Communications & Promotions, Nestlé Nutrition Division
PROGRAMS
As a World Champion Adventure Racer and San Diego firefighter, Robyn Benincasa and her teammates have taken on the most extreme challenges on earth. From these harrowing and sometimes hilarious adventures, Robyn has emerged with a keen understanding of what it takes to excel in any situation. Before becoming a firefighter and adventure racer, Benincasa had years of success in pharmaceutical sales. She is quite savvy about business and the challenges business leaders face, and offers many practical and well-crafted solutions in her keynotes.
Audiences will relish their glimpse into peak performance and exceptional leadership as Benincasa shares amazing stories and breathtaking footage of extreme teams and performers in action. She inspires participants to grab life with one hand, their teammates with the other, and become better and stronger together than they ever would alone.
Building World-class Teams: The 8 Essential Elements of Human Synergy
What do the world's most successful teams have in common? They have the ability to upgrade their teamwork to human synergy—"the magic that allows groups of ordinary people to accomplish extraordinary things together."
Robyn Benincasa takes groups on a fast-paced multimedia adventure which visually and viscerally imparts the mindset that allows teams to adapt, overcome, and win as one against all odds, especially when the stakes are high, the goals are audacious, and constant change is the only thing a team can count on. World-class teams will discover that achieving at peak levels isn't only about reaching up and trying harder as an individual, but reaching out and creating human synergy.
During her teambuilding keynote, this World Champion adventure racer, CNN Hero and San Diego firefighter gets attendees buzzing with inspired ideas about how to raise their team to the next level, both personally and professionally. They'll take home simple and easily applied skills that allow them to create human synergy with all of the teammates in their lives.
The eight essential elements of human synergy Benincasa covers in her keynote are:
Total commitment
Empathy and awareness
Adversity management
Mutual respect
"We" thinking
Ownership of the project
Relinquishment of ego
Kinetic leadership
Extreme Performance: Why Winners Win
What are the common attributes of people who make a lifelong habit of winning and succeed against all odds?
Drawing inspiration from Robyn Benincasa's team of World Champion adventure athletes, as well as "winners" from all walks of life, this program uncovers the common traits and attitudes of the world's most consistent high performers.
The "best of the best" experience times of great challenge and change just like everyone else. But with characteristic courage, luck (opportunity + preparation), adversity management skills, and a keen ability to create synergy with their colleagues, they possess the ability to continually motivate and inspire themselves and those around them in any endeavor.
Attendees will experience the thrill of peak performance and exceptional leadership through Benincasa's incredible stories and breathtaking video footage of extreme performers in action. They will leave energized and empowered to create consistent world class results in every aspect of their professional and personal lives!
Leading Through Change
How do the world's most consistently high-performing leaders always find a way to get their teammates to the finish line and achieve their goals against all odds? Great leaders experience times of great turbulence, challenge and change in every aspect of their lives, but it is their attitude and mindset that carries them and teammates to greater heights in the face of that change.
Leading through change means being ruled by the hope of success versus the fear of failure, embracing setbacks as a chance to learn and excel, and never letting the pursuit of perfection hinder progress. In her Leading Through Change keynote, Robyn Benincasa shares incredible stories and videos from the worlds of adventure racing and firefighting that illustrate how great leaders succeed against all odds and triumph in the face of adversity.
Benincasa's stories and meaningful messages will not only entertain and amaze; attendees will walk away with a leadership skill that will help them shatter the norm, see challenges versus roadblocks, and inspire their teammates to once again see a future full of possibilities.
Leading Safer Teams: How Great Leaders Inspire "Commitment" Versus "Compliance"
In this keynote, safety speaker Robyn Benincasa takes her audience on a compelling and unforgettable multimedia adventure, including video footage and analysis of preventable disasters and thrilling safety success stories from the worlds of adventure sports and firefighting. This World Champion adventure racer, San Diego firefighter, and New York Times bestselling author offers unique, simple, yet extremely effective tools for inspiring the people that we work with and work for to be safer every day!
Here are the six factors in leading safer teams—the kind of teams that COMMIT to safety because they care, and COMMIT to ensuring everyone on their team goes home each day!
1. Conflict resolution—Resolving the four attitudes in conflict with our safety
2. Ownership—Inspiring the preparation and education to be a positive force for safety
3. Measure, then mitigate—Is it worth the risk? How do we mitigate that risk when faced with the unimaginable?
4. Mutual respect—Inspiring the leadership, loyalty and teamwork to safely cross any challenging finish line
5. Innovate, adapt, and overcome—Using our creativity, adaptability, resources and teammates to save the day
6. Teamwork—The essential elements required for building world-class teams that succeed against all odds!

SAFETY
Dangerous Attitudes, Deadly Consequences
In her "Why Bad Accidents Happen to Good People" Safety Keynote, World Champion Adventure Racer, San Diego Firefighter, and New York Times Best Selling Author, Robyn Benincasa takes your team on a compelling and unforgettable multimedia adventure, including video footage and analysis of preventable disasters and thrilling safety success stories from the worlds of adventure sports and firefighting, and offers some unique, simple, yet extremely effective tools for inspiring the people that we work with and work for to be SAFER every day!
Why Do Bad Accidents Happen to Good People? According to research, it's as simple as ABCD:
A = Attitude: Not Me, Not This Time, Not My Place, Not My Job
B = Background and Preparation
C = Circumstances (Preventable or Non-Preventable? Hint: 80% are preventable!)
D = Decisions
How Do We Inspire People to be SAFER?
S = Synergy—Seeing one another as TEAMMATES vs simply colleagues. We are better... together!
A = Adapt—Situational awareness, focus on what it takes to "win" when it comes to safety/survival versus "not lose"
F = Follow your R's!—Rules, Roles, Regulations and Routine Procedures restore order to extraordinary circumstances
E = Educate and Engage—Move your teammates from Compliance (because they'll be caught) to Commitment (because they CARE)
R = Respect the risk/benefit ratio of your actions, and respect yourself, your teamates and your family to DWR (Do What's Right)
Attendees will go home feeling truly inspired and empowered to keep themselves and their teammates safe because they 'want' to, not because they 'have' to. They will also leave with the desire to be a hero to their new teammates—not just the kind of hero that rushes into danger to save them, but the kind of hero that KEEPS them from endangering themselves and others. With a SAFER mindset, we ensure that the most important goal of all is achieved at the end of the day... Everyone Goes Home.
BEST-SELLING BOOKS
How Winning Works
Robyn Benincasa has made an art form of extreme performance by competing and winning at the highest levels of sport and business. In her fifteen-year career as a professional adventure racer, she has biked through jungles in Borneo, climbed Himalayan giants in Nepal, trekked across lava fields in Fiji, rafted rapids in Chile—and racked up multiple world championship titles along the way. In her spare time, she is a firefighter and a sought-after keynote speaker on the subject of teamwork and leadership.
In How Winning Works, Benincasa shows you how to climb to new levels of professional and personal success. She shares the eight essential elements of teamwork, learned through her extreme adventure racing, that create synergy with all the teammates in your life, from colleagues and customers to family members and friends:
Total Commitment
Empathy and Awareness
Adversity Management
Mutual Respect
"We" Thinking
Ownership of the Project
Relinquishment of Ego
Kinetic Leadership
This field guide to success shares the same training tools and exercises that have become wildly popular in the leadership seminars Benincasa gives to corporations, including Starbucks, Deloitte Consulting, 3M, Verizon, Nestlé, Boeing and many others. Stories from her adventure racing also illustrate how winning teams interact under the world's most extreme conditions, from jungles to mountain peaks.
Whether you're trying to beat the competition to market with a new product, scale a looming mountain of deadlines or simply get your kids to clean up their rooms, the advice in this book will take you on an adventure you'll never forget, and coach you over the finish line to success.
EXCLUSIVE INTERVIEW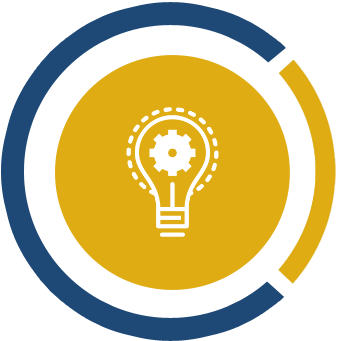 "A "we thinking" leader inspires their team to not just walk side by side together, but to literally and figuratively carry one another when they need to. All problems are "ours," and responsibility for success and failure is shared as one."
Extensive interview with Robyn discussing:
• Why the best leaders are team players.
• Tips for building human synergy and peak performance.
• Key leadership principles leaders should cultivate.