Richard Wolffe
| | |
| --- | --- |
| | TRAVELS FROM |
SPEAKING FEE RANGE ** Please note that while this speaker's specific speaking fee falls within the range posted above (for Continental U.S. based events), fees are subject to change. For current fee information or international event fees (which are generally 50-75% more than U.S based event fees), please contact us.


$10,000 to $15,000
PROFILE
Richard Wolffe
| | |
| --- | --- |
| | TRAVELS FROM |
SPEAKING FEE RANGE

*




$10,000 to $15,000
Former Vice Present and Executive Editor of MSNBC.com.
Author of best-selling books about Barack Obama and featured in the HBO documentary on Obama's presidential campaign.
As a political analyst for MSNBC, Fox News, and CNN, Richard Wolffe is an expert on tackling complex issues and conveying important points with concise and compelling delivery.
Decade-long commentator for MSNBC, Richard Wolffe is a compelling and intelligent speaker who knows how to command an audience.
Richard Wolffe is a progressive British-American journalist and best-selling author who can be recognized for his many appearances on MSNBC as a commentator and political analyst, a tenure that spanned a decade. He was most recently the Vice President and Executive Editor of MSNBC.com. Wolffe is a columnist for Guardian US, and he has authored several books about Barack Obama, including Renegade: The Making of a President, Revival: The Struggle for Survival Inside the Obama White House, and The Message: The Re-Selling of President Obama.
Wolffe's career as a journalist and political analyst has been expansive, stretching across a variety of platforms. He has appeared as a political commentator on CNN, Fox News, Meet the Press, TODAY, and various international media channels in Britain, Canada, and Australia. He also continues to appear as a regular guest on many MSNBC shows. Wolffe's extensive reporting on Obama's presidential campaigns gave him a uniquely in-depth understanding of Barack Obama as a politician and a person, leading Wolffe to write three books about Obama and to be featured prominently in the 2009 HBO documentary on the Obama campaign, By the People.
Wolffe first began writing about American politics while working as a senior journalist at the Financial Times. He also served as the Times Deputy Bureau Chief and U.S. diplomatic correspondent in Washington, D.C. Later, Wolffe went on to work as a diplomatic correspondent for Newsweek, and then as Newsweek's senior White House correspondent. Wolffe later became a political analyst for MSNBC, where he appeared for ten years and worked as the Vice President and Executive Editor of MSNBC.com, which he launched in 2013.
Wolffe is the Chief Digital Officer and Chief Marketing Officer for the non-profit organization Global Citizen, which aims to put an end to extreme poverty. Wolffe's advantageous contributions to the organization include doubling the traffic on its website, increasing video views by over 1,000 percent, and expanding the organization internationally with launches in India and Canada.
ON SPEAKING
I want them to sense what it's like to enjoy a front row seat to history, which I've been incredibly fortunate to experience.

What do you want people to learn/take away from your presentations?

I'd like them to take away a broader view of the world and how it relates to their lives: whether that's about US politics, international affairs, economics, technology or the media. Furthermore, I want them to sense what it's like to enjoy a front row seat to history, which I've been incredibly fortunate to experience.
What kind of special prep work do you do prior to an event? How do you prepare for your speaking engagements?

I want to understand what my audience is expecting to hear, and what my partners would like them to hear. I tailor each talk to my audience because every event is unique. Given my line of work, I of course make sure that my talks are up to date with the latest information and insights.
I love those moments when I recount some anecdote of traveling with a candidate or president and find at the end of the talk that there's someone in the audience who was present at the same event, with a different perspective.

Have you had any particularly memorable speaking engagements / unusual situations arise while on the road?

I love those moments when I recount some anecdote of traveling with a candidate or president and find at the end of the talk that there's someone in the audience who was present at the same event, with a different perspective. Those are always eye-opening experiences for me.

For the most memorable event, though, it's hard to beat my high school commencement speech. I had not set foot in my high school since the day I left and it was really emotional to return there and share my insights. I expected the place and the students to have changed a lot in the intervening decades, but it really had not changed much at all.

What types of audiences would most benefit from your message?

Anyone who loves narrative-driven insights. I'm a storytelling journalist by training and experience. Whether the subject is covering a presidential campaign, or the global economy, I'm going to engage an audience through stories and data.
Which of your keynote speaking topics are your favorites and why?

I do love telling war stories about covering presidents and presidential candidates, but I'm also passionate about foreign policy, trade and aid, and how both national security and global economics combine to affect so many lives. Also, I am obsessed with how technology is revolutionizing the media and our culture.
What inspired you to start doing speaking engagements?

I grew up as the son of a teacher and university lecturer. I can't resist the desire to explain my insights to audiences, whether in person or on television. For me, speaking engagements are a natural extension of my writing, reporting and professional experience.
PROGRAMS
Richard Wolffe is a journalist and political analyst who has appeared on such networks as MSNBC, CNN, Fox News, and TODAY. He has followed the Obama campaign and reported on it extensively, writing three books about President Obama. He worked in senior reporting roles at the Financial Times and Newsweek, and acted as a senior correspondent to the White House. When it comes to tackling the insurmountable and increasingly entangled worlds of media and politics, there is no one more qualified to take on this challenge than Richard Wolffe.
Wolffe has had decades of experience commanding audiences around the world with his commentary. He is equal parts journalist and speaker, and his talent for both has been demonstrated time and time again with his many appearances in the press and on television news networks. Wolffe challenges audiences to see the changing worlds of politics and media through his experienced eyes as he shares his invaluable, first-hand understanding of both.
The Making of a President
The 2016 presidential contest is unlike any other in living memory. Regardless of the final outcome, Donald Drumpf has secured his place in political history and campaign lore for many decades to come. But this electoral cycle did not emerge out of thin air: it was several years in the making. From the overcrowded Republican field to the rise of Bernie Sanders, US politics are in a state of upheaval with the traditional norms cast aside. Bestselling author Richard Wolffe has covered intensively the last four presidential elections: from George W. Bush in 2000, to John Kerry in 2004, and Barack Obama in 2008 and 2012. Drawing on his experiences on the campaign trail this year, as well as his books on the last two elections, Wolffe explains what you can expect from this general election and what lies beyond./p>
Politics Today—A Comprehensive Look at the Dynamics and Characters Shaping Our World
Obama came into power promising big changes at home and overseas, but was it too much for the nation and for business? What will his second term bring to the electorate? The Republicans promised change when they took back the House of Representatives in the 2010 elections but all the nation experienced was a stalled, divided government. Richard Wolffe, a political analyst with global experience covering the biggest stories of the last decade, offers a road map to understanding the dynamics, characters and disputes that shape the White House, Congress, the world beyond the Beltway. From what's happening in Washington and on Wall Street to what's going on inWestminster and the West Bank, Richard Wolffe can make sense of it all.
From Crisis to Crisis: What Lies Ahead for President Obama and his White House?
In the years since his extraordinary election, President Obama has lurched from crisis to crisis, from epic highs to disastrous lows. Why does President Obama keep sinking into these holes and how does he dig his way out? What does it say about his character, his management style, and his inner circle? What role is played by the political and media culture of today's Washington? With unrivaled access to the President and his inner circle, Richard Wolffe reveals the true story of a deeply divided White House. Drawing on his unmatched experience of covering the length of the Obama campaign, Wolffe explains how the second half of Obama's presidency will change—and how it will stay the same—with a new team inside the West Wing.
It's the Economy, Stupid: What Business Can Expect From President Obama and Washington
Where does President Obama fit on the economic spectrum? What advice and relationships does he rely on as he crafts business legislation? In its first phase, the Obama White House was confronting economic and financial collapse. In its second phase, it began a broad effort to find a balance between business and government. Now in its third phase, Obama's team is leaning heavily on new regulations. Drawing on unrivalled access at the White House, as well as a decade of financial and business journalism, Richard Wolffe explains how the new economic and political teams inside the West Wing—and a new presidential focus on deficits and the political center—will shape the business outlook in the Obama presidency.
America First: The Future of American Leadership in a Rapidly Changing World
Is President Obama a dove or a hawk? Where will he lead the world on terrorism, free trade, climate change, and the Middle East? Obama's interactions with the emerging economies of China, India and Brazil are shaped not just by his dealings with their leaders but by his personal appeal to their massive populations. Obama has a hugely ambitious agenda that contrasts sharply with his predecessor's—both in style and substance. Will the Obama agenda have any impact in a world that seems to be spinning away from American dominance? Or will the world naturally lean towards American leadership as it has so many times before? Based on exclusive interviews with Obama over the last four years, and drawing on decades of foreign policy expertise, Richard Wolffe explains how the next two years of American diplomacy and power will be critical not just to a presidential legacy, but also to the shape of a new world order that is rapidly emerging.
The International Business Environment
Wolffe began writing about American politics as a senior journalist at the Financial Times, serving as its deputy bureau chief and U.S. diplomatic correspondent in Washington, D.C. There he covered business and political affairs and reported on U.S. foreign policy. His earlier work for the Financial Times also included extensive coverage of the Microsoft antitrust trial and the Clinton administration's plans to break up the company. His work on regulatory and business issues included covering the Treasury Department, the Federal Trade Commission, the Securities and Exchange Commission, and the Commodity Futures Trading Commission. With an extensive background in financial and business reporting for more than eight years, Wolffe addresses the current global fiscal crisis and the economy.
World Affairs
As a political analyst in both the United Kingdom and America, Richard Wolffe appears as a commentator frequently on MSNBC, NBC, CNN, Fox News, and international media including British, Canadian, and Australian television. A journalist for both the Financial Times and Newsweek, he covered U.S. foreign policy during a post-9/11 era and the war in Iraq. Wolffe has also extensively interviewed two Presidents—George W. Bush and Barak Obama—and their national security aides on foreign policy. Wolffe's understanding of American leadership in the world was also shaped by his perspective as a widely-travelled journalist and analyst born in Europe who has personal ties to North Africa and the Middle East. He addresses world affairs from a holistic perspective and gives a fresh viewpoint on the world's most pressing issues.
BEST-SELLING BOOKS
The Message: The Reselling of President Obama
They had 99 problems but Mitt Romney wasn't one.
At the start of an epic election, the team trying to reelect President Obama faced a mountain of challenges: a dismal economy, the faded hopes of the first campaign, and a struggle to raise enough cash to compete. No president had risen so fast, or fallen so far, in the modern era. And no president in living memory had earned a second term in such troubled times. To resell the president, they needed to redefine the world they were living in. They needed to retell their own story and rewrite the characters.
They needed to find The Message.
But first, they needed to fight the enemy within: each other. For six years they kept a lid on their internal disputes—the ego clashes, the disappointed ambitions, and the battle to control the Obama brand. Everything was out of public view and under wraps. They called their style No Drama Obama, and the phrase matched the mood of the candidate. But it was never completely true.
In 2008, they found a way around their rivalries. Four years later, their hostilities threatened to undermine the reelection of a president at a time when most voters were deeply unhappy and ready for change.
Drawing on unrivaled access to the key characters, The Message tells the inside story of the Mad Men—the marketers, message-shapers, and admakers—who held the Obama presidency in their hands.
The Victim's Fortune: Inside the Epic Battle Over the Debts of the Holocaust
An extraordinary behind-the-scenes story of money, justice, and the fallout that remains from the twentieth century's worst crime.
In April 1996, a billionaire businessman pulled aside Hillary Rodham Clinton at a political fund-raiser in his Manhattan apartment. Handing Mrs. Clinton a magazine article on the secretive Swiss banks, Edgar Bronfman launched an emotional fight for the forgotten fortunes of the Nazis' victims. The First Lady took the bait, and with a simple call to her husband, set in motion a whirlwind of events that rewrote history and offered a last glimmer of hope to a dwindling number of elderly war survivors.
Backed by the White House, a small group of Americans embarked on an epic journey to pursue the debts owed to Holocaust victims for more than a half century. For five years they traveled from country to country and company to company, confronting those who profited from the war—the bankers, insurers, and industrial executives who never fully acknowledged their companies' complicity in the Nazi crimes. Armed with class-action lawsuits and threats of economic sanctions, the disparate band of American lawyers, politicians, and Jewish groups fought fire with fire against some of the world's most powerful corporations and governments.
But what began as a moral crusade quickly degenerated into a bare-knuckled global battle that opened up painful debates about justice and how to achieve it. The demands for billions of dollars in restitution triggered bitter disputes over who should pay the survivors and who should receive the cash. Many Europeans dismissed the demands as blackmail.
The Victim's Fortune tells the remarkable tale of the Americans who cajoled, bullied, and squabbled their way across the world. It also reveals how Europeans first stonewalled, then nickel-and-dimed their way toward peace with the past.
John Authers and Richard Wolffe offer a spellbinding investigative account of this momentous international struggle, which has blazed a trail for future reparations settlements of every kind.
EXCLUSIVE INTERVIEW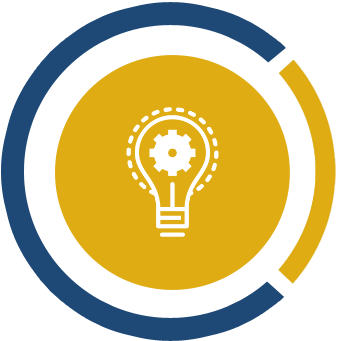 "The weaknesses of the two major party nominees do reflect fundamental challenges to the political establishment that are not unique to the US."
In this interview, Richard Wolffe discusses:

Why this election has been so different and what may happen afterwards.

The conditions and challenges the next president will inherit.

How technology has disrupted campaigns and "politics as usual."