Michelle Gielan
| | |
| --- | --- |
| | TRAVELS FROM |
SPEAKING FEE RANGE ** Please note that while this speaker's specific speaking fee falls within the range posted above (for Continental U.S. based events), fees are subject to change. For current fee information or international event fees (which are generally 50-75% more than U.S based event fees), please contact us.


$20,000 to $25,000
PROFILE
Michelle Gielan
| | |
| --- | --- |
| | TRAVELS FROM |
SPEAKING FEE RANGE

*




$20,000 to $25,000
A thought leader in the world of positive psychology, Gielan is founder of the Institute for Applied Positive Research.
Author of the bestselling book Broadcasting Happiness.
Partner with Arianna Huffington in studying the power and influence of transformative stories upon our capacity for success.
Featured lecturer in Oprah Winfrey's Happiness Course.
Michelle Gielan is a thought leader in the world of positive psychology. Author of the bestselling book Broadcasting Happiness, Gielan left her position as a news anchor at CBS to share her unique insights into how we can replace stress, negativity, and debilitating influences with happiness and success in our personal and professional lives.
Gielan is the founder of the Institute for Applied Positive Research, which partners with Arianna Huffington to study the power and influence of transformative stories upon our capacity for success. She has also shared her research as executive producer of the PBS special "The Happiness Advantage" and as a featured lecturer in Oprah Winfrey's Happiness Course.
Gielan holds a master's degree in applied positive psychology from the University of Pennsylvania. Her work has received coverage in a wide range of national media, including the New York Times, the Washington Post, CNN, Fox, and the Harvard Business Review.
ON SPEAKING
My presentations are an engaging mix of research, stories and strategies to start 'broadcasting happiness' right away.

What do you want people to learn/take away from your presentations?

My presentations are an engaging mix of research, stories and strategies to start 'broadcasting happiness' right away.
What kind of special prep work do you do prior to an event? How do you prepare for your speaking engagements?

Typically I have a pre-talk phone call with organizers to learn more about their goals and themes for the event.
Have you had any particularly memorable speaking engagements / unusual situations arise while on the road?

I delivered a keynote in front of 10,000 people, and towards the end my husband and fellow researcher Shawn Achor joined me on stage and we announced we were expecting our first child. The roar from the audience was incredible.

The other recent memorable talk was at OWN, The Oprah Winfrey Network, where they had this welcome waiting for me in the front entrance of their Los Angeles offices. WOW!

What types of audiences would most benefit from your message?

Anyone who wishes to enjoy work more while simultaneously fueling success can benefit.
Which of your keynote speaking topics are your favorites and why?

"Broadcasting Happiness" and the research-based case on how changing what we say to others can influence business outcomes are my favorites.
We can use the same strategies the media can to create large-scale positive change and an empowered mindset right now.

What inspired you to start doing speaking engagements?

I would love for media as a whole to make a great shift towards reporting more positive, solution-focused news, but in the meantime, we—as individuals and organizations—need not wait. We can use the same strategies the media can to create large-scale positive change and an empowered mindset right now.
How much do case studies, personal stories and/or humor factor into your keynote speech content?

I'd like to think I am hilarious!
We've seen measurable changes in a number of companies in morale, engagement and even profitability.

What are some of the successes you've helped clients achieve?

I get notes from our clients months later saying they still see the positive ripple effect the 'broadcasting happiness' concept has had on their teams. For instance, head of HR from Diageo just emailed me recently to share some of the ways her team was using the research, and how they were so excited to do a book club with my book. We've seen measurable changes in a number of companies in morale, engagement and even profitability.
TESTIMONIALS
"Michelle exceeded expectations and really reinforced the message we wanted to deliver to our attendees. This aided greatly in achieving our goal of setting the tone for a positive convention where minds were open to learning new ideas and attendees left inspired to accomplish more with their businesses."
- President, United Real Estate
"Michelle is a delight and everyone was overly impressed with her message and her positive spirit. Many times at conventions we find ourselves so involved in industry material that we fail to look at other opportunities to have speakers that help us in life, and being positive. The world is a crazy place at times and it seems that we need many more people to understand how to be happy and live life to its fullest. Michelle teaches us the power of being happy and how it impacts every aspect of our lives."
- Director of Business Development, United Real Estate

"Michelle Gielan is one of the brightest stars in positive psychology and an eloquent champion for rethinking the way we communicate—at work, in our lives, and especially in the media. In Broadcasting Happiness, she draws on the latest science and her own experience in the news business to passionately argue that by telling more positive stories and giving the full picture of what's actually happening in our world, we can create a ripple effect that can truly make a difference in people's lives."
- Arianna Huffington, editor-in-chief of the Huffington Post
"Michelle was more incredible and down to earth than I could have even expected! I believe she connected well with our multiple audiences and made her content approachable for all roles of our organization. We took the 21 Day Challenge in an email campaign and our open rate was twice the industry average AND our click through rate to her tools was nearly THREE times the industry average! On the discussion day, we talked about how easily the tools could be incorporated into work and family life, particularly the Zorro Circle. We also talked about how much difference the Power Lead has made! Many folks are using a Power Lead who did not attend our event. That piece has gone viral and become a part of our fabric! Michelle Gielan truly made an impact on our organization!"
- VCU Health System
"Michelle Gielan's buoyant, poignant, and uplifting message was the cornerstone of our entire three-day event. Because of the power and eloquence of Michelle's message, we specifically crafted our attendee experience and engagement strategy to align and underscore the influence of positive communication and "Broadcasting Happiness." Michelle's warm, inclusive, and elegantly polished delivery brought our group of 200 into her enchanting inner circle. Our group includes data geeks, research nerds, and senior business executives…a diverse group that expects that theory is backed by proof. Before Michelle's presentation, some were concerned that her message could have been considered subjective, or potentially even emotionally squishy. Well, the doubters weren't doubters for long – Michelle and her message not only resonated, but also transformed our audience to adopt the challenge of radiating happiness. Including Michelle Gielan in an event is to ensure happier, more productive, more successful outcomes for your group."
- The Incentive Research Foundation
PROGRAMS
Michelle Gielan presents wisdom gleaned from both experience and research, displaying a sincere commitment to improving the lives of others. Her light-hearted approach connects with audiences; her crystal-clear, articulate delivery style exemplifies her years of experience in television broadcasting.
Gielan shares the secrets of "broadcasting happiness" during interactive sessions that provide science-based strategies for overcoming stress, negativity, and poor interpersonal communication. Changing our verbal and nonverbal communication skills can produce personal and professional satisfaction and success. Audiences leave "inoculated" against negativity and equipped to fuel increased performance both in themselves and in others.
Women sometimes face special challenges in broadcasting a message of optimism without being deemed "Pollyannas." Gielan illuminates strategies for cultivating positive, authentic female leadership. Men and women alike can increase their chances of success by cultivating an optimistic approach toward life and work. By training clients' brains to recognize potential and seize opportunities, Gielan helps us optimize our chances of success.
Broadcasting Happiness: Driving Success through Positive Engagement
Effective, positive communication is the single biggest driver of success for business teams. New research in the fields of neuroscience and positive psychology is showing the incredible ripple effect positive communication can have on employee engagement, productivity, and happiness at work.
After spending years as a national CBS News anchor broadcasting to millions and receiving an advanced degree from the University of Pennsylvania in Positive Psychology, Michelle developed simple, yet proven techniques for positive communication that drive individual and team success for quantifiable results. She trains professionals on ways to inoculate their brain against stress and negativity, praise effectively, and shift the culture to create a talent-enhancing environment.
During this interactive workshop, Michelle will share scientifically based strategies to:
Inoculate your brain against stress and negativity
Retrain your brain to recognize and better capitalize on current resources
Make effective verbal and non-verbal changes to your leadership style
Fuel performance in others through High-Impact praise
Shift the office social script to create a talent-enhancing environment
Boost employee engagement, productivity, and work satisfaction

The Science of Positive Authentic Female Leadership
In our corporate culture, it can sometimes be difficult to be both female and positive without fear of being perceived as "pollyannish" or out of touch with reality. In this talk, Michelle shatters the misconceptions about positive leadership using science to show how to not just avoid prejudice, but to also change the mindsets of those around you to drive success. Michelle describes funny and poignant stories she experienced while one of the top female media professionals, as well as from her work with influential female executives at companies including Google, Microsoft and Bank of America. In this talk, Michelle reveals how to cultivate rational optimism, change the social script using verbal and nonverbal cues, guide the negative toward the positive, and be perceived as strong, deep, and optimistic female leader.

The Optimism Quotient: Changing our Mindset, Fueling Success
We often overestimate the impact our life circumstances have on our happiness and success. New research shows 90% of our long-term success is predicted not by our external circumstance but how we process the world around us. So what is the scientific key to our success? Optimism: the belief that challenges are temporary, and if we take action, we can improve our circumstances. Optimists are historically more successful – not to mention they have more fun achieving their goals! Michelle has conducted research with people experiencing everything from small setbacks to life-changing events, and she has identified hallmarks of an optimistic mindset and how to train our brain to process the world for greater happiness and success. In this interactive session, Michelle shares the strategies for raising our personal optimism quotient, responding to challenges more effectively, and channeling this new mindset into tangible successes.


Peak Performance
Catalyzing Success: Training the Brain to Seize Opportunities
Do you know someone who seems to always be lucky or turn anything they do into a success? The reality is that opportunities present themselves all the time to all of us, but that does not mean our brain is prepared to recognize and seize them! Scientifically speaking, our brain can limit its own potential. Yet exciting new research shows us there are ways we can retrain our brain to see and capitalize on opportunities. Michelle trains professionals on scientifically based strategies that rewire the brain to see more potential, increase the chances of being in the "right place at the right time," and turn encounters and connections into a new level of professional success.
BEST-SELLING BOOKS
Broadcasting Happiness

We are all broadcasters. And the messages we choose to broadcast predict our success. In Broadcasting Happiness, Michelle Gielan shows us how our words can move people from fear-based mindsets, where they see obstacles as insurmountable, to positive mindsets, where they see that change is possible and take action. Using scientifically proven communication strategies, we have the ability to increase others' happiness and success at work, as well as our own, instantly making us more effective leaders.
New research from the fields of positive psychology and neuroscience shows that small shifts in the way we communicate can create big ripple effects on business and educational outcomes, including 31% higher productivity, 25% better performance ratings, 37% higher sales, and 23% lower levels of stress.
In the midst of challenges such as restructuring, low retention, and some of the lowest levels of engagement in history, creating a positive mindset is only the first step. Broadcasting Happiness showcases how real individuals and organizations have used these techniques to achieve results that include tripling revenues to more than a billion dollars, raising the graduation rate by 45%, and shifting the work culture from toxic to thriving. Changing your broadcast can change your life, your success, and the lives of others around you. Broadcasting Happiness will show you how!
EXCLUSIVE INTERVIEW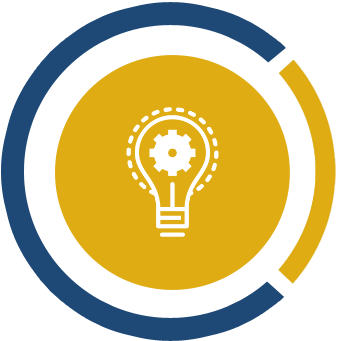 "When we foster an optimistic, resilient mindset, that positively influences every single business and educational outcome."
In this interview, Michelle Gielan discusses:

The scientific research that links happiness and success.
Communication techniques for empowering those around you.
How to use positive communication to raise engagement and productivity in the workplace.