Jim Carroll
| | |
| --- | --- |
| | TRAVELS FROM |
SPEAKING FEE RANGE ** Please note that while this speaker's specific speaking fee falls within the range posted above (for Continental U.S. based events), fees are subject to change. For current fee information or international event fees (which are generally 50-75% more than U.S based event fees), please contact us.


$15,000 to $20,000
PROFILE
Jim Carroll
| | |
| --- | --- |
| | TRAVELS FROM |
SPEAKING FEE RANGE

*




$15,000 to $20,000
As one of the world's leading global futurists on trends and innovation, Carroll helps organizations transform themselves into masters of innovation.
Carroll has worked with hundreds of organizations and executives to help them "think big" amidst a world of accelerating change.
Carroll's highly customized presentations teach audiences how to focus on harnessing creativity and innovation in a quickly changing environment for the greatest competitive advantage.
For almost 20 years, Jim Carroll has been studying what makes companies creative and how they embrace trends for market success. He has done extensive research on how organizations are innovating to achieve market or transformational growth despite economic challenges.
Acknowledged as one of the world's leading global futurists on trends and innovation, Carroll focuses on helping organizations transform themselves into masters of innovation. As a highly requested speaker, he was one of two that addressed top senior-level executives from around the world in St. Andrews, Scotland, and was the first external speaker to open the general meeting of the Professional Golf Association of America. He also opened the World Pharma Innovation Congress in London, and was lead speaker at a conference for investment executives that manage some of the world's largest family foundations. He has keynoted events such as the Linde Healthcare Summit in Munich, the Swiss Innovation Forum, the Toshiba Mobility Exchange in Sydney, the annual Business Outlook Forum in the Cayman Islands, and the SAP Business Forum in Stockholm.
BusinessWeek called Carroll "a leading source for innovation insight" because of his fresh interpretation of trends, and he is a regular CNBC guest expert on innovation. He has been interviewed and covered by a number of leading media, including ABC News, Inc., Fast Company, and the South China Morning Post (Hong Kong).
Carroll is the author of three books, including The Future Belongs to Those Who Are Fast,; Ready, Set, Done: How to Innovate When Faster is the New Fast; and What I Learned From Frogs in Texas: Saving Your Skin with Forward Thinking Innovation. In 2004, he established his own publishing company, Oblio Press. He is a graduate of the University of Toronto in the Rotman Business School Directors Education Program.
ON SPEAKING
When I do a keynote for an auto company, I'm not doing the same talk that I did for a food company the week before.

What do you want people to learn/take away from your presentations?

I've become known for the extreme customization that I do. When I do a keynote for an auto company, I'm not doing the same talk that I did for a food company the week before. Clients today want concrete advice, very realistic predictions, and very specific insight as to what they need to change in terms of their approach to the future.

What I really do is take a good hard look at the trends that will impact those in the industry, and what they need to do from an innovation perspective to deal with the reality of those trends. I don't think there are many speakers who do that. That's why I seem to be so busy — the reality of my presentation hits home with people.

What kind of special prep work do you do prior to an event? How do you prepare for your speaking engagements?

Several things. I have many conference calls with the client to really focus on where I should go with my talk. I do tons of detailed research in a very effective tool called Dow Jones Factiva, which lets me do a highly customized search of millions of articles and hone in on the 500 that will really define the big issues in the industry. I have conference calls with boards and meetings planners. I write blog posts and record custom video clips to help promote the event. When you engage a keynote, you're not just booking the talk — you really want to book a fellow event team member!
The most innovative and creative organization on the planet was inviting me to give a talk on how to be creative?

Have you had any particularly memorable speaking engagements / unusual situations arise while on the road?

Oh gosh yes. The time that NASA invited me in - twice it turns out! – to do a talk on 'the future of Space.' I don't think many individuals have had that opportunity during their lifetime. NASA realized that organizations like SpaceX and others were going to redefine the space industry and they really needed to think differently.

Another big one was when Disney called. The most innovative and creative organization on the planet was inviting me to give a talk on how to be creative? That was a blast!

Finally, I'm a golfer, and so I was absolutely delighted to be invited in by the PGA of America twice to help put in perspective how we can continue to grow the game in the future.

What types of audiences would most benefit from your message?

To answer that, let's outline the fact that I do three types of talks.

• Large scale corporate or association events with audiences of 100 people or 7000 people — a keynote with a focus on the trends and issues impacting the people in the room, whether it's an association, corporate event, sales event, or some meeting.

• I do many corporate private events where a leader or CEO has issues they need to put on the table, and they need some help to frame those issues for their group.

• I do many private small-scale workshops for 10 to 20 people in an intimate setting where we talk and think about future issues and what we need to do to turn those into opportunities.
Which of your keynote speaking topics are your favorites and why?

Favourite topics? I don't really have any, because everything I do is so customized. However, I like to put the context of my talks into some sort of 'theme box'. For example the "World Class Innovators" theme catches the attention of many people, or my title, "The Business Case for Fast" frames the challenge that many CEOs face at this time. So while I don't have a "favourite topic," I want clients to understand how I can create a highly customized talk that is really going to do something for them.
What inspired you to start doing speaking engagements?

It really happened by accident. I was an early user of the Internet from about 1982 or so (before it was known as the Internet). In the 1990s then, I wrote a whole bunch of books about the Internet and sold 1 million copies. That got me onto the speaking circuit, and at one point I realized that what I was really doing was describing the future for people. That got me excited, the audiences responded, and the rest is history.

At this point I estimate that I've spoken to 2 million people in over 35 countries around the world. It's a pretty exciting career, particularly when I get messages from people telling me that I've helped shape their future and worldview in a very different way.

A few years ago, I realized that people are going to use their smart phones no matter what you do, so why not make that part of the talk?

How do you keep your audience engaged and actively listening during your keynotes? Do you use case studies, personal stories and/or in your speeches?

I use the technology they are looking at during the talk! I do a lot of online text message polling. A few years ago, I realized that people are going to use their smart phones no matter what you do, so why not make that part of the talk? I pull up several polls on the screen during my talk — people can then response via text! It's really cool, very interactive, and always a big hit.
What are some of the successes you've helped clients achieve?

When you watch your twitter feed after you've done a keynote, and you see the tremendous number of tweets from people you realize you really have changed their worldview and that's a measure of success.
TESTIMONIALS
"We were extremely pleased with Jim′s presentation..... the content was great and would hopefully prompt people to think about the rapidity of change going on in our world!"
Disney
"...thank you for a job well done. Everyone seemed to be quite impressed with the amount of research you did on the company and the way you integrated Parker into your presentation...it really set the stage for the rest of the meeting…"
Parker Hannifin Corporation
"Not only did our audience benefit from Jim′s keynote - but his insight and presentation bode well for us in press coverage after the event.....Jim is a good speaker, lots of energy and his information is fresh because he lives the future life...not just talks about it."
Society of Cable Telecom Engineers
"Our team found your presentation timely, educational and, most of all, relevant for our professional and personal lives. Your address back in July aided immeasurably in helping the team think about the future in a different way and I wanted to personally thank you for that contribution."
Waters Corporation
"I have been working with Jim for the past four years, and, without question, he is one of the most dynamic speakers and professional partners I′ve ever come across. Our audiences (internal and external) love him, and he works wonderfully with our customers. ....I′m willing to bet your first experience will lead to many, many more, as it has with SAP. I wish you the best with him....book him before someone else does!"
SAP
"...the ′What′s Your Tin Can?′ session was highly interactive, thought provoking, humorous and provided a springboard for changes in our organization. I also appreciated the way you tailored the session so that our industry was discussed and, therefore, the participants were engaged."
Wirtz Beverage Group
"...our intention was to wake up the conference attendees and to give them a glimpse of the future, and you succeeded on both counts. Your energy and enthusiasm were contagious, and your insights were informative."
Society of Competitive Intelligence Professionals
"I can think of no greater keynote speaker presentation through which I′ve sat, and I am confident that we will be looking to use him again at future conferences. The thought leadership and action provoking sentiments that he evokes are truly remarkable. Without question, his insights are what many companies need as numerous organizations begin their climb out of some of the troubling days of late and into the revitalized times ahead."
SAP North America
"I knew from the moment you used a ketchup bottle to effectively illustrate how change impacts all of us that your presentation would be anything but typical. You were spectacular! ..... Feedback on you and your presentation were phenomenally positive. Our attendees were particularly impressed with how you demonstrated ways in which they could immediately apply what they had learned."
American Payroll Association
"One of Jim′s strengths as a speaker is the preparation he does in advance of the event, to customize his message so that it truly resonates with a particular audience. Our members started the day with Jim ...and were still talking about what they heard at the reception late into the night. 300 grey haired folks waking up to change and innovation... great job! ( this is quoted from our evaluation form ) Jim took the time to study our organization in advance of the conference, and our members appreciated that his message reflected the reality of the changes in their profession."
Appraisal Institute of Canada
"..it was amazing that you hit the target so precisely….your presentation was unforgettable and will be long talked about at future meetings."
Logistics Management Institute, US Department of Defense
"All the feedback I have received has been positive. Both on the message and humor of your presentation....Most of the crowd and management agreed that you were the best speaker we′ve had in the last few years. "
National Rural Telephone Association / National Rural Electrical Cooperative Association
"Jim really walks his talk! His commitment to preparatory research for our presentation was most impressive. Jim′s material is powerfully relevant, practical and actionable. He engages the audience with humor, sharing of personal experiences and unfailing courtesy and respect for his audience."
Rogers Communications Inc.
"....it was obvious that your research and commitment to the task were noted as you presented to the group and tied the conference theme to your overall goals."
American Federation of Teachers
"...the preparation you did about the market prior to us engaging you and then the research for your talk were strong. You walked the talk…"
Packaging Machinery Manufactures Institute— MarketTrends Conference
"...your keynote was exceptional. I was approached by dozens of people who felt your speech was thought provoking, informative and entertaining....."
Cleveland World Trade Center
"I received terrific feedback from my fellow YPO′ers about the time we spent with you last night. You really opened up some interesting and thought-provoking areas for each of them and did so in a ′no-nonsense′...straight-goods approach. Thanks for doing such a great job reading these people ….Great job!"
Young Presidents Association
"I have never had the pleasure of hearing someone speak to a crowd the way you do. You have an exceptional way of bringing together the old with the new, the reality of today with what is in store for our future."
Enbridge Integrated Building Technologies
"Evaluations consistently rated your presentation 5 out of 5!"
Microsoft
"I just wanted to pass on again my personal thanks for the excellent talk….there′s no doubt your talk will provoke on going discussions at all levels in the BBC for months to come."
British Broadcasting Corporation
"Everyone thought that you completely underscored the importance of creativity and innovation with a presentation full of energy and compelling information."
CBS/Infinity Broadcasting
"Several registrants mentioned that your vision of the future helped to stimulate their ′creative thinking.′ They especially liked your sense of humor."
International Asset Management Council Professional Forum
"Your presentation was up-to-the-minute timely, possible only because of your ability to work with conference organizers in advance to determine our needs. This is a rare gift among keynote speakers, and greatly appreciated!"
International Newspaper Marketing Association
"…. your speech won, by far, the vote for best speaker/best speech/hot topic/most fun."
Excel Switching / Lucent Technologies
"In the ten years that I have been organizing conferences I have not run across a more pertinent and energizing keynote presentation."
GEOTec Media
"Your use of anecdotal information backed up by research validated your thoughts and helped create a platform for future thinking. We really appreciated your cooperative nature and your willingness to work with us to tailor a presentation to meet our specific needs….A friendly and down to earth presentation style is obviously your strong suit. All of our attendees were made to feel comfortable and part of the discussion."
Hudson Valley Federal Credit Union
"Jim, I enjoyed your presentation for the insurance industry. Actually I REALLY enjoyed your presentation. I found the statistics/quotes specific and as always amazing. Why more people don′t wake up....is beyond me. I particularly enjoyed how you punched and poked at the senior executives in the room to get off their butts or be left behind. Well done!"
Insurance Communications Network
"Energetic, refreshing, meaningful ...you definitively set the stage for the next day."
Roche Diagnostics
"...you have an incredible talent of combining humor with well researched fact."
OMSSA
"Your use of humor throughout your speech was very enlightening. Not everyone has the ability to blend it in and make it work! Well done!"
Monsanto
"It was especially impressive how you tailored your presentation to our executives -- speaking directly about how global trends are affecting the utility industry made quite an impact.....I personally found you quite entertaining -- your delivery was a unique combination of fact-based information and humor."
Systems & Software
"It was excellent Jim, all around, the talk, the faculty workshop, the panel! You served us extremely well, you were the buzz of the conference, set the tone and the pace, very informative, energizing, and dynamic. Well done!"
Moorehead State University/Ashland Kentucky Entrepreneur Conference
Partial Client List:
The National Australian Bank
Diners Club
HJ Heinz
PPG
the Minnesota HealthCare Association CEO Summit
Toshiba Australia
Blue Cross Blue Shield
Northrop Grumman
Missouri Governor Economic Development Congress
Johnson & Johnson
Signature Travel
Microsoft
Ernst & Young
US National Recreation and Parks Association
Burger King
Rockwell Collins
Oracle
Illinois Governors Tourism Conference
US Navy, Marine, Air Force Child Youth Programs
Nestle
the Swiss Innovation Forum
Readers Digest Food & Entertainment Group
Motorola
KPMG
World Congress on Healthcare Innovation & Technology
Yum! Brands (KFC, Taco Bell, Pizza Hut)
Towers Perrin
British Broadcasting Corporation (BBC)
Swiss Innovation Forum
Property & Casualty Insurance Association of America
World Congress on Quality
SAP Sweden
American Community Bankers
Providence Health Plans
Fidelity Bank (Cayman) Ltd
Verizon
Sporting Goods Manufacturers Association
American Express
Taiwan Semiconductor Manufacturing Company
PROGRAMS
Jim Carroll makes it his goal to build highly customized talks for his audiences. Knowing their specific needs and interests in regards to future trends and innovation allows him to pack the presentation with concepts and information most useful to them. As a keynoter, audiences find his subject matter and his high-energy demeanor to be fascinating and leave them wanting more.
Jim Carroll speaks to a huge range of topics related to trends and innovation.
Below are just a few of the topic descriptions that have been used for some of Jim's most recent keynotes. Remember – every presentation/topic is highly customized to your particular needs. Scroll through the page for more information on the potential topic.
You don't see what you need? Contact Jim to discuss your issues, and he will be able to quickly summarize how he can provide a keynote or leadership workshop that can address your particular needs.
Potential topic descriptions:
What Do World Class Innovators Do That Others Don't Do?
When Do We Get to Normal? Why Thinking BIG Will Help You Seize The Opportunities of the 21st Century
Healthcare 2020: The Transformative Trends That Will REALLY Define Our Future
Location is the New Intelligence: Customer Interaction in the Era of Pervasive Mobile
Moving Beyond the Meltdown: Aligning Yourself for Growth Through Innovation
7 Things You Need to Do Right Now: Aligning The Fast Future to Your Current Strategy
Where's the Growth? Transformative Opportunities for Transformative Times
Brand Innovation At the Speed of Twitter: How to Innovate in the Era of Hyperconnectivity
What's Happening with Our Workforce: Making Generations Work!

Keynotes:

What Do World Class Innovators Do That Others Don't Do?
World class innovators possess a relentless focus on growth; continually transition their revenue source; and solve customers problems – before the customer knows it's a problem. They focus on upside down innovation by sourcing innovation ideas through their customers. They concentrate on ingesting fast ideas; check their speed and focus on corporate agility; and focus on long term wins through constant incremental improvements. They know that skills partnerships are a key success factor.

And most important: world class innovators aren't afraid to back away from big ideas: they know that right now it's a great time to made bold decisions, and take decisive advantage to forge aggressive new paths against their competitors.

When Do We Get to Normal? Why Thinking BIG Will Help You Seize The Opportunities of the 21st Century
We live in a period of time in which opportunities abound, particularly as society works to solve the big problems related to health care, the environment and energy. There are also huge opportunities related to business model disruption; the emergence of a new global infrastructure involving wireless and location intelligence technologies; the rapid emergence of new markets and products and countless other opportunities.

The future belongs to those who are bold, and who are willing to think about the BIG BETS that need to be made to seize the future. In this keynote, you'll be impassioned to think about how the real opportunities of the future will unfold.

Healthcare 2020: The Transformative Trends That Will REALLY Define Our Future
Everyone in a leadership position in the US health care system knows that even with health care reform, the challenges facing the US health care system are substantial and immense. That's why innovation has quickly come to be one of the top issues that senior healthcare executives and medical professionals are thinking about. There is a realization that there is an urgent need to challenge the very philosophies upon which the system is built. They're seeking insight into the major scientific, technological, consumer and social trends that will, by the year 2020, allow for some very dramatic change in the concept of health care delivery.

The fact is, we are going to witness more change in the world of health care in the next ten years than we have seen in the last 200. And that's why organizations have been engaging Jim Carroll. For the last fifteen years, Jim has been providing his guidance into future trends to a wide range of global Fortune 1000 companies, associations, and other groups. In his Healthcare2020 keynote, Jim puts into perspective why innovation is no longer just a fashionable phrase — it's the critical new leadership focus for executives in the health care sector.

Location is the New Intelligence: Customer Interaction in the Era of Pervasive Mobile
We're at the leading edge of the merger of three perfect trends: the rapid and massive emergence of a massive mobile infrastructure with increasingly intelligent devices. Pervasive location awareness as a results of GPS and location intelligence/mapping trends. And a consumer mindset that is increasingly open to new forms of interaction.

The result is massive business model disruption, absolutely transformative market change, and complete obliteration of old assumptions as the nature of the customer relationship. Smart, innovative super-heroes know that this is an unprecedented time to jump on the emergence of location as the new intelligence, in order to provide for new ways of product uplift in the retail space, changing the very nature of customer loyalty through new forms of interaction, and enhancing existing one-to-one conversations through a more direct, distinct and fascinating new form of location based relationships.

Moving Beyond the Meltdown: Aligning Yourself for Growth Through Innovation
In the face of widespread economic volatility, organizations have three essential choices: they can panic, making rash decisions on structure, markets, investments; they can freeze and do nothing; or they can respond to rapid change through innovation, particularly with respect to strategies, structure, capabilities, markets, products, and activities.

It's timely and critical insight! Many CEO's and senior executives understand that in addition to managing existing challenges, now is the time to focus on trends and the future, and that they need to act quickly to establish an innovative mindset to get there intact. Jim provides his unique insight on staying ahead in volatile times, through his signature keynote addresses, after-dinner talks, discussions at small intimate management/Board meetings, or by speaking and participating in large scale senior management and leadership meetings.

7 Things You Need to Do Right Now: Aligning The Fast Future to Your Current Strategy
Product innovations occur today at such a pace that "time to market" is now measured in weeks rather than years. A furious pace of technological innovation continues unabated, with the rapid emergence of new technologies that change entire industries. Customer mindset has become increasingly difficult to capture as we become a society with massive attention deficits. Business models are subject to upheaval due to economic turmoil, commercialization of product, and the rapid emergence of new competitors.

It's a fast paced world — and that's why leading edge organizations are focused on key leadership strategies that provide for a fast paced future. In this inspirational keynote, Jim Carroll will challenge you to confront the "big trends" that you need to face head on and what you should be doing RIGHT NOW.

Where's the Growth? Transformative Opportunities for Transformative Times
These are truly transformative times, with an alignment of political leaders, business executives, consumers, researchers and industry groups all realizing that now is the time that we need to solve complex problems with bold thinking and "big ideas." Some of the biggest organizations in the world – including Blue Cross Blue Shield, Toshiba, the Swiss Innovation Forum, the BBC, Motorola and Nestle – have sought just such insight from Jim Carroll. As someone who has assisted hundreds of organizations in thinking about and preparing for the future, Jim Carroll has become globally recognized as one of the world's leading international futurists.

In a highly customized presentation, he outlines the major trends that will impact you, and what you need to start doing now in order to respond. He will open your mind up to the opportunities of this transformative time – a new era when big ideas and bold action are proving to be the foundation for significant transformation in how we approach global challenges, problems and opportunities. In doing so, he will ensure you are well positioned for the future!

Brand Innovation At the Speed of Twitter: How to Innovate in the Era of Hyperconnectivity
We're in a new fast paced world─already, 175 million people worldwide participate on social networks through mobile technology. Organizations are faced with tremendous new challenges and opportunities in building and sustaining a brand image in this era of hyperconnected consumers. And given the rate of change that is occurring as consumers increasingly begin to influence brand perception, the new reality is that it costs substantially more to maintain relevance of brand image today. The biggest challenge for brands? We find ourselves in a period of time in which a brand is no longer what you say it is─it's what the consumer says it is!

Join International futurist, trends and innovation expert Jim Carroll as he outlines the key challenges that an organization faces with the new world of socialnetworks; the strategies that must be pursued to keep a brand fresh; and the interactive strategies and innovative methods that organizations are adopting to adapt to this new consumer reality.

What's Happening with Our Workforce: Making Generations Work!
Join international futurist, trends & innovation expert Jim Carroll as he explores some of the biggest challenges facing organizations today. With the coming "end of retirement," most companies will come to realize they'll need a lot of telephones with big buttons for members of the 70+ folk who are still a part of their workforce — and a lot of innovative workplace practices as well.

That's but one challenge –the arrival of "Gen-Connect" (also known as "Gen-Y") — the kids who have been wired with a mouse since birth — will lead to the question of whether "good luck" will be the only possible response to the question of "Managing Gen-Y." This workplace weirdness will only be compounded by the ongoing rapid evolution of knowledge and skills, such that most organizations will find it impossible to find the highly specialized skills needed in the economy of the future. Are we really in an economy in which there is an emerging profession of folks known as "manure managers?" You bet — and it's all part of the unique issues that companies must begin thinking about today.
BEST-SELLING BOOKS
The Future Belongs to Those Who are Fast
We live in a period of time in which change is happening faster than ever before. Success will come to those who innovate, change and adapt! The Future Belongs to Those Who are Fast features the best of the insight from Jim Carroll′s blog, in which he covers issues related to creativity, innovation and future trends.
Order Here
Ready, Set, Done: How to Innovate When Faster is the New Fast
The high velocity global economy of today drives rapid consumer, business, industrial and marketplace change. The fast paced world around us is relentless and unforgiving. It drives increased customer and business partner expectations, requires faster innovation, and necessitates a faster more complex response to rapidly changing circumstances. That′s why you need to learn how to innovate when faster is the new fast - by getting into a mindset where you′re prepared to figure out a solution to a problem, almost before you know you have a problem.
Ready, Set, Done provides unique insight into how to innovate when faster is the new fast:
Velocity: You′ll understand the rapid change that increasingly drives our world, and why it′s critical to constantly innovate in order to keep ahead
Agility: You′ll learn how organizations ensuring they can respond to fast-changing circumstances
Innovation: you′ll gain insight into how innovation can apply to everything you do, every day
Activity: you′ll learn what you should start doing now to elevate the importance of your innovation efforts.
Order Here
What I Learned from Frogs in Texas: Saving Your Skin with Forward-Thinking Innovation
We live in an era of unprecedented and relentless change. The emergence of China as a super-power; hyper-innovation and business market turmoil; constant career change and rapid scientific advances. Competition is changing overnight, and product lifecycles often last for just a few months. Permanence has been torn asunder. We are in a time that demands a new agility and flexibility: leaders must have the skill and insight to prepare for a future that is rushing at them faster than ever before.
Jim Carroll provides concrete guidance on how to turn challenges into opportunity:
Anticipate future trends that will impact you
Move from a culture of indecision to one that is forward-thinking and decisive
Instill an innovative culture in your company
Develop key leadership skills for the future
View change as an opportunity to pursue not as a threat to be feared
Order Here
EXCLUSIVE INTERVIEW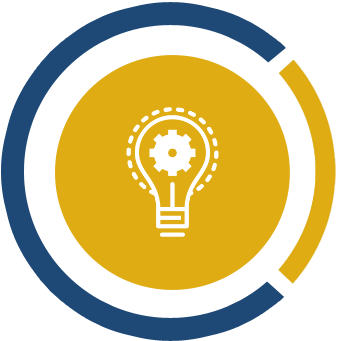 "World-class innovators seem to have an uncanny ability to know when a customer has a problem — before the customer does."
In this interview, Jim Carroll discusses:

What world-class innovators do differently.

The misconception that we're at a technological plateau.

Why the Internet of Things lives up to the hype.