Erika Andersen
| | |
| --- | --- |
| | TRAVELS FROM |
SPEAKING FEE RANGE ** Please note that while this speaker's specific speaking fee falls within the range posted above (for Continental U.S. based events), fees are subject to change. For current fee information or international event fees (which are generally 50-75% more than U.S based event fees), please contact us.


$15,000 to $20,000
PROFILE
Erika Andersen
| | |
| --- | --- |
| | TRAVELS FROM |
SPEAKING FEE RANGE

*




$15,000 to $20,000
Business thinker with over three decades of leader readiness and business-building under her belt who will speak simply truths in powerful ways.
Founder of Proteus International, a consulting firm that helps clients get clear about the future they want and helps them realize those futures.
Author of Growing Great Employees (2006), Being Strategic (2009), Leading So People Will Follow (2012), and Be Bad First (2016).
Prolific contributor on Forbes.com with one of the website's most popular blogs.
Erika Andersen is the founding partner of Proteus, a coaching, consulting, and training firm that focuses on leader readiness. She and her colleagues at Proteus support leaders at all levels to get ready and stay ready to meet whatever the future might bring.
Andersen advises leading executives in companies like NBCUniversal, Tory Burch, GE, Madison Square Garden, Hulu, and Viacom, focusing with them on organizational visioning and strategy, team development, and their own management and leadership evolution.
She also shares her insights about leading people, staying ready for the future, and creating successful businesses through her books, speaking engagements, and social media. Andersen is one of the most popular leadership bloggers at Forbes.com, and is the author of Leading So People Will Follow, Being Strategic, and Growing Great Employees. She is also the author and host of the Proteus Leader Show, a regular podcast that offers quick, practical support for leaders and managers.
In her latest book, Be Bad First: Get Good at Things Fast to Stay Ready for the Future, Andersen explores what she calls the "key skill for the 21st century": the ability to acquire new skills and knowledge continuously and well.
ON SPEAKING
I want my audience to take away a greater clarity concerning the possibilities in their lives...

What do you want people to learn/take away from your presentations?

Whatever the topic, I want my audience to take away a greater clarity concerning the possibilities in their lives, the curiosity to try out the new ways of behaving or thinking that we've talked about, and confidence in their capability to learn and grow.
What kind of special prep work do you do prior to an event? How do you prepare for your speaking engagements?

I try to understand as much as I can about the audience and their needs and expectations. Then I make sure, with the event organizers, that my topic and approach are aligned with those expectations. Finally I think through my content, my supporting visuals or materials, and my delivery to ensure that the participants will leave feeling illuminated, strengthened and trusting as well as excited about moving forward.
What types of audiences would most benefit from your message?

My core audience is managers and leaders at all levels, but more broadly, I can provide value to all professionals who are interested in growing, breaking through limitations, and succeeding in a world of rapid change and continual disruption.
Our brains react differently to the three-dimensionality of storytelling vs. cold facts.

How much do case studies, personal stories and/or humor factor into your keynote speech content?

I'm a big fan of real-life stories and anecdotes: our brains react differently to the three-dimensionality of storytelling vs. cold facts. Moreover, humor can create a wonderful bond that makes learning more fun and new ideas easier to consider.
What are some of the successes you've helped clients achieve?

Many of our clients have been working with us for more than a decade – some for more than two. We've helped thousands of individuals become better and more followable leaders, many of whom have been promoted to bigger and more responsible roles. We've worked with hundreds of management teams to craft a clear vision for the future of their company and achieve that vision; we've supported the overall growth of dozens of companies from entrepreneurial start-ups to Fortune 50 global enterprises.

We're very proud of the work we do, and of the clients we have. I love sharing what I've discovered over the past 30 years with audiences, because it enables me to support their success in some of the same ways.
TESTIMONIALS
"[Erika's] vision and strategy process helps us get our heads around complex issues in a way that's unusually simple…[to make] our aspirations practical and build a clear path to achieving them."
Doug Herzog, President, MTV Networks Entertainment Group
"When I described our most recent restructuring plan to a friend – a seasoned and successful financial professional – he was certain we must have hired McKinsey & Co. to help us think things through. Wrong. It was Erika Andersen."
Danny Meyer, President, Union Square Hospitality Group
"Erika has a wonderful gift and talent for taking the essence of things and expressing them in a simple, yet powerful way."
Peter Block, Author of Flawless Consulting and Founder of Designed Learning
PROGRAMS
Erika Andersen is deeply passionate about exceptional leadership and creating successful businesses and her keynotes are sure to resonate long after they have been delivered. Andersen is known for her clear, simple, yet superbly powerful speaking style. With programs like "The Art of Being a Great Boss," "Organizational Influence: Managing Up and Out," and "Being Strategic: Skills for Mastering the Future," Andersen has the bases covered.
She also offers programs based on her books Growing Great Employees, Leading So People Will Follow, and Be Bad First. Listeners will not be disappointed by Andersen's profound business and leadership acumen and ability to help organizations navigate complex solutions.
The Art of Being a Great Boss
An introduction to the "what, why and how" of people management in the form of an interactive overview of the key points of Growing Great Employees. It is primarily for those who have responsibility for others' success--managers, executives, business owners, team leaders, project managers, and entrepreneurs. Participants will be provided with a big-picture sense of people management as a valuable business builder, and insights into some key elements of doing it well.  Participants will leave wanting to find out more about how to manage well. 
Leading Through Change: Being the Leader Employees Will Follow
 Erika explores how corporate culture changes, what people look for from their leaders, and how to be that kind of leader during times of change. It is primarily for those who have responsibility for building organizations and creating organization change--senior managers and executives, business owners, and senior HR staff. This speech gives participants a practical understanding of how to create culture change in their organizations, and how to lead their people successfully through those changes.
How Great Bosses Think
Erika offers insight into the mental habits and skills that distinguish great people leaders.  This presentation provides practical guidelines for developing the mindset of a coach.  It is useful for anyone who wants to have more control over his or her own "mental monologue"; especially useful for anyone who helps others grow--supervisors to executives, team or project leaders, HR staff, and leaders.  Participants will learn how to "get out of their own way" by understanding and changing the habits of thought that inhibit their success as managers and leaders. 
Being Strategic:  Skills for Mastering the Future
This presentation demystifies the idea of being strategic, so that next time someone tells you to "be more strategic," you′ll know just what to do.  It is appropriate for anyone who's interested in having more control over his or her own destiny.  Participants will be provided with an approach to being more strategic that includes a practical and learnable set of skills for most effectively moving toward their desired outcomes.
Social Style: Making Differences Work
An introduction to a simple yet powerful model for better understanding yourself and those with whom you work.  It is suitable for anyone who needs to work well with a wide variety of colleagues. Participants are given a new and more productive way to think about the differences between themselves and others--and to bridge those gaps.
Chieftains: How People Choose Their Leaders
 Explores an archetype-based model for understanding what people look for in those who lead them, and how to develop those qualities in yourself as a leader.  It is most useful for those who aspire to be leaders, especially those who are already in leadership positions.  Erika provides insight and ideas for developing those personal characteristics most essential to good leadership.
Organizational Influence: Managing Up and Out
 Takes the skills of people management and turns them up and out, focusing on how to create better relationships with peers and senior executives. It is for anyone who wants to improve his or her organizational relationships; especially useful for those who already manage others and want to extend their organizational influence. Participants will receive valuable understanding and ideas for building strong, positive relationships throughout their organizations.
Your Hoped-for Future: Getting Clear about What's Best for You
This presentation focuses on a set of key questions for clarifying where you want to take your career. Anyone who's wondering how to decide where to go in life will find this speech helpful. Erika provides a practical approach for determining where you are now, what you want professionally, and where to look for it. 
BEST-SELLING BOOKS
Leading So People Will Follow
In this much-anticipated book, respected leadership coach and popular Forbes blogger Erika Andersen explores the six leadership characteristics that inspire followers to fully support their leaders. Using Andersen's proven approach, new leaders and veterans alike have increased their capacity for leading in a way that creates loyalty, commitment, and results.
Being Strategic: Plan for Success; Out-think Your Competitors; Stay Ahead of Change
How many times have you sat in a meeting and heard someone say, "We're not being very strategic" or "We need to approach this more strategically"? If your organization is like most, everyone in the meeting nods wisely, the meeting drones on, people endlessly debate how to approach the situation at hand, and no one is the wiser as to what "strategic" really means. Next time, say this: "Being strategic means consistently making those core directional choices that will best move us toward our hoped-for future. Is this what we're doing?"
Everybody talks about strategy, but there is a big gap between discussing strategy and using a practically strategic approach to achieving the business, the career, or the life you most want.
Growing Great Employees: Turning Ordinary People into Extraordinary Performers
How to develop an all-star staff, even if you don't know the first thing about managing
"Your employees are, like you and me, flawed and hopeful human beings whose success is at least partly dependent on your skill as a manager, human beings who will thrive with skillful and consistent attention and wither without it."
Erika Andersen has helped some of the best-managed companies in the world develop their employees. Now she explains how to stay ahead of the competition by investing in your people.
EXCLUSIVE INTERVIEW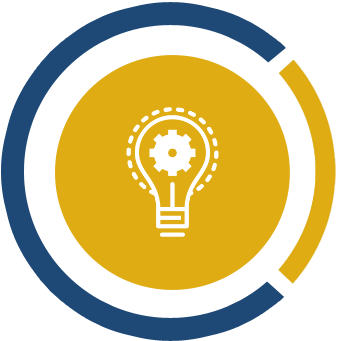 "Given a moderate amount of innate capacity and a real desire to grow, most people can learn to be reasonably good leaders."
In this interview, Erika Andersen discusses:

The characteristics of effective leaders.

How to get out of your own way on the path to success.

Five guidelines to become a great manager of people.