Carey Lohrenz
| | |
| --- | --- |
| | TRAVELS FROM |
SPEAKING FEE RANGE ** Please note that while this speaker's specific speaking fee falls within the range posted above (for Continental U.S. based events), fees are subject to change. For current fee information or international event fees (which are generally 50-75% more than U.S based event fees), please contact us.


$20,000 to $25,000
PROFILE
Carey Lohrenz
| | |
| --- | --- |
| | TRAVELS FROM |
SPEAKING FEE RANGE

*




$20,000 to $25,000
First female F-14 Tomcat Fighter Pilot in the U.S. Navy and one of the first female combat pilots in the U.S. Military.
Has worked with top Fortune 100 businesses.
Business strategy and leadership expert.
In 1993, Carey Lohrenz made her name as the first ever female F-14 Tomcat Fighter Pilot in the U.S. Navy. Since then, she has transitioned from the U.S. military to the world of business strategy, and her experience working in high-stakes, fast paced environments has served her well there.
Originally from Green Bay, Lohrenz graduated from University of Wisconsin in 1990 and soon after decided her passion was in the sky—she enrolled in flight school and never looked back. She went from Wisconsin to Florida to Texas where she received Advanced Jet Training and finally earned her wings as a combat pilot in June of 1993.
She remained in the Navy until 1999, when she left to begin a career as a leadership expert and professional speaker. Today, Lohrenz is one of the more highly regarded speakers in the business world, having been requested by name by some top Fortune 100 businesses, including AT&T, McDonalds, Comcast, Prudential, Safeway, TripAdvisor, Walmart and Wells Fargo Advisors.
Her book, Fearless Leadership: High-Performance Lessons from the Flight Deck, was published in 2014. She is currently pursuing an MBA in Strategic Leadership.
ON SPEAKING
Most people give up too soon when pursuing their goals, growing their teams, or chasing their dreams. Fearless leadership doesn't develop in an instant; it develops over the course of time.

What do you want people to learn / take away from your presentations?

Fearless Leadership is possible, no matter who you are, provided you have the courage to step up and go for it!

Just like flying an F-14, leading fearlessly never gets easy, and it requires nerves of steel. But I firmly believe that absolutely anyone can build his or her leadership skills and reap the rewards of doing so. That's why I wrote Fearless Leadership: High Performance Lessons From The Flight Deck.

The cockpit of an F-14 is one of the most demanding environments on Earth, and it's where I learned some of my most unforgettable lessons -- not just in flying, but also in life and in leadership. My journey to that cockpit -- which began when I decided to pursue a seemingly impossible dream, involving many challenges and trials -- gave me indispensable insights, as well. And my path after leaving the military -- paved largely with my work among business leaders, from Fortune 500 executives to middle managers -- has helped me further distill those lessons, share them with others, and then watch as leaders and their teams flourish.

Most people give up too soon when pursuing their goals, growing their teams, or chasing their dreams. Fearless leadership doesn't develop in an instant; it develops over the course of time.

What kind of special prep work do you do prior to an event? How do you prepare for your speaking engagements?

I like to say to every client on our pre-event conference call, "I will not know as much about your company as you do; that's impossible. However, I will know enough to be dangerous!" Then I ask questions, study their history, research past and current trends in their marketplace, and craft the messaging to make it the most useful to them.

I think, in order to really serve the clients' best interests, you must be willing to do the work, to understand who they are, and what makes them tick.

My goal is not only to be able to share a memorable event with them, but to provide insights and tools to reach peak performance.

I want to encourage people to stand up and excel in the situations that would provoke fear in anyone, whether you're a newbie or a pro.

Who are some of your favorite audiences?

Every audience is so different, and brings unique perspectives to an event. Whether I'm speaking to 2,500 agricultural specialists, 1,000 financial planners, or a hall filled with IT specialists, there is always an energy present if you are mindful of it. Every one of us wants to do work that matters, work with a purpose. When I'm able to understand what drives and motivates people, that's what inspires me. I want to encourage people to stand up and excel in the situations that would provoke fear in anyone, whether you're a newbie or a pro.

I love working with people who are willing to peek around the corner; who are tenacious, gritty, and committed, and even those who are not quite there yet, but then the light bulb goes on. And that's awesome.

Which of your keynote topics are the most popular? How are your keynote presentations unique? Which of your keynote speeches do you enjoy the most, and why?

"Lessons in Leadership" and "High Risk Into High Reward" seem to be very popular. Truthfully, though, I'll do different combinations of my presentations. I customize each engagement to suit the client's needs. For example, for companies that are really into innovation, but are also trying to figure out how to balance it all, I'll blend "Lessons in Leadership" with "Striking a Balance." Financial institutions tend to gravitate to "Lessons in Leadership," with a side of risk management. So, it just depends.

I like to keep things fun, fast-paced, and very visual in my presentations. I don't have a lot of bullets on my slides. I sprinkle in some videos, and use humor as well. Nobody likes to be assaulted with slides that have 15 bullets on each slide for 60 minutes. Nobody. So I use personal stories, and some research-based information, but I weave it all together into a message that is relevant to them.

It should be fun! "Work hard, play hard" —- that was the motto of every squadron I belonged to. And you can't learn or remember if you're not having fun.
TESTIMONIALS
"Carey ′Vixen′ Lohrenz spoke to 300 school administrators at our annual leadership conference. Her engaging presentation was chock-full of information about how to strategically align teams for success. Talk about polished and professional! She had so much information to share with our school leaders - we are already finding ways to bring her back for additional all-day sessions with our leaders so they can dive deeper into her military-based strategies to create winning, effective teams. Vixen is caring and sincere & thrives on excellence and helping others reach their full potential. We were fortunate to have her with us. Outstanding person - outstanding presenter. Gotta love her!"
Adam Palmese, Orange County Public Schools Leadership Conference
"I have known Carey Lohrenz for a few years and have seen a few ′shorts′ of some of her presentations. So when the time came to develop our speaker roster for our 2012 Summits on Operational Excellence in the EU, she was at the top of the invite list. I can say without reservation that it was a very wise choice that I made. She was engaging, provocative, dynamic, yet humble. She made everyone in the room contemplate their own ′comfort zones′ and challenged all to stretch beyond. We even used some of the techniques she conveyed immediately afterwards at our Managing Directors workshop to great success. I offer my strongest recommendation of her - and her team."
Joseph Paris, XONITEK EU Operational Excellence Summit (Budapest & Milan)
"Well done. I believe those who participated were able to take away many practical applications. I think you truly inspire those you coach to face their lives with intention, integrity, and courage, regardless of their circumstance."
Lynne Shaffer, CEO, EWI, Executive Womens International
"FANTASTIC! You continue to impress us all with your knowledge, wisdom, and yes, resilience! Thanks so much for sharing and teaching us this evening! Really, really outstanding presentation!"
Jane Bratton, EWI
PROGRAMS
You may not expect a retired U.S. Navy Lieutenant to be able to motivate auditoriums full of business executives and middle managers. You'd be surprised.
Carey Lohrenz's unique experience as the first female F-14 Tomcat Fighter Pilot and one of the first female combat pilots in the U.S. Navy means she understands what it means to work in a stressful, high-risk environment; what it means to face adversity head on; and what it means to be a leader.
Lohrenz brings her own unique brand of Midwestern charm to her talks, which incorpo-rate incredibly detailed stories from her own life in the Navy. Not only can she make you laugh and make you think about what it means to be a leader; she can inspire you, just as she has in-spired countless audiences in a way only someone with her experiences could.
LESSONS IN LEADERSHIP FROM THE FLIGHT DECK
As the first female F-14 Fighter Pilot in the U.S.Navy, Carey Lohrenz knows what it takes to win in one of the highest pressure, extreme environments imaginable.
In 1994, when Carey "Vixen" Lohrenz was deployed to the USS Abraham Lincoln, there were fewer than 5 female aviators on a ship of 5000 male crew members. Facing uncharted waters in an intensely male-dominated environment, Lohrenz learned vital lessons in leadership that followed her into the corporate world. The most successful leaders share a common foundation of principles used from the flight deck to the front office. The greatest leaders from all corners of the world know how to inspire, use good judgment, take initiative and make powerful decisions — with integrity.
In this popular inspirational keynote, Carey shares the fundamentals that helped her win in the cockpit at Mach 2, and can help your team win in business:
Be a Catalyst: Make change happen by focusing on what matters most
Be Tenacious: Overcome your fear of failure
Be Committed: to Excellence Prepare, Execute, and Debrief to accomplish seemingly impossible missions every day
Be Resilient: Turn adversity into success
An industry pioneer and team performance accelerant, Carey is uniquely qualified in the fundamentals of Leadership, Teamwork, Winning Under Pressure, Reducing Errors and Overcoming Obstacles.
This highly popular leadership keynote will challenge, inform, and inspire your team to move to higher levels of performance in these difficult economic times. Lohrenz offers bottom-line expertise with clear, realistic takeaway items for audiences that can produce both short-term and life changing results.
Lohrenz is a sought after motivational speaker and international speaker whose leadership messages resonate with a wide variety of public and private organizations — from healthcare and financial institutions to women's groups and Fortune 500 companies.
LESSONS IN PARTNERING
Just like in aviation, in a rapidly changing global environment Speed is Life. Collaboration is critical to business success and Managing Successful Strategic Partnerships is crucial. Competitive advantage is gained when your organization can optimize partnerships and strategic alliances. Deeper relationships with partners can be the key to long term success and growth.
In this inspiring and engaging keynote, Carey shares what it takes to be on the "Leading Edge". Those things that helped her succeed in one of the most extreme environments on earth can help elevate your team, gain advantage and uncover opportunities.
STRIKING A BALANCE
A successful career, a happy family, and a balanced personal life leave little time for many people to nurture their dreams.
As a former Naval Aviator, a corporate executive, and as a busy mother of four, Carey "Vixen" Lohrenz knows first-hand the challenges of navigating the many demands of daily work-life balance. In this riveting inspirational keynote speech, Carey will inspire you to "Be the Catalyst" and look beyond your circumstances.
Just as pilots do a "systems check" before takeoff, Carey's motivational speech will walk you through a Pre-Flight Check on your journey towards success.
Belief in Yourself and Your Abilities: To be successful and ultimately take charge of your life, overcoming lack of self-belief is one of the biggest hurdles you need to overcome.
A Firm Commitment: Be unwavering and purposeful in your actions.
Clarity of Purpose: Clarity of purpose and a clear picture of precisely what you want to achieve are key factors in achieving success.
Make a Plan — Stay Focused: Keep life's distractions and interruptions at bay by creating your plan — and sticking to it.
Carey's highly popular keynote will inspire and energize while providing work-life balance tools to help you regain control of your personal and professional life.
REMAINING RELEVANT
In a challenging economic environment, remaining relevant to your customers and within your organization is critical to your survival. Those who fail to deliver value to their consumers, shareholders, clients and teammates become extinct. Could that happen to you? In aviation, complacency kills. Same is true in business: if you become complacent and fail to ignore the warning signs (shifts in culture, trends, global demands, budget restrictions), you could be facing extinction.
In this energizing and empowering keynote Carey shares the fundamentals that helped her win in the cockpit at Mach 2, and can help your team win in business; by learning the importance of remaining relevant, how to accelerate performance, how to stay agile and adaptable, and how high performing teams become excellent.
PATIENT SAFETY, TURNING HIGH RISK INTO HIGH REWARD
If you only had one opportunity to decide, one chance — would you have the right information and tools available to make the BEST decision possible?
Carey Lohrenz knows what it takes to win in one of the highest pressure environments imaginable, where inconsistent execution can generate catastrophic results. When it comes to risk management and safety, carrier aviators have it down to a science. With zero tolerance for error, they rely on every crewmember, regardless of rank, to work as a team and maintain safety awareness at all times.
Consider the standards of carrier aviation:high-risk-image
Simple, rigorous checklists
A culture that doesn't tolerate safety lapses
Sound critical decision making skills
Clear communication
A collaborative model
Carey's "Patient Safety" keynotes and workshops challenge, inform and inspire your employees to move to higher levels of performance and operational excellence in high-risk and sometimes dangerous environments.
Carey shares leadership risk planning strategies and training to:
Improve leadership, communication and teamwork among your physicians, nurses, staff and patients
Improve the patient experience
Assess the situation
Demonstrate simple root cause analysis that will highlight "what" is right, versus "who" is right
Create a positive safety culture
Reduce human error and the chance of a mishap
Encourage a commitment to safety from all of your healthcare providers while maintaining clinical quality
Debrief to improve future performance and outcomes
Managing risk is like walking a tightrope. It is a constant balancing act, identifying and mitigating safety, operational and reputational risks. These tools will allow you to survive and succeed, with superior results consistently, just as Carey Lohrenz did in the demanding world of fighter aviation.
Carey Lohrenz is a dynamic healthcare speaker whose passion for improving patient and staff satisfaction in the fast-paced field of healthcare brings results. With her authentic, highly motivational personality, she is in demand as a patient safety keynote speaker nationwide. Not only is she sought after by medical and pharmaceutical professionals for her risk management solutions, but small businesses and large corporations appreciate her "flight plan" for success.
BEST-SELLING BOOKS
Fearless Leadership: High-Performance Lessons from the Flight Deck
An F-14 fighter pilot's top lessons for leading fearlessly--and bringing a team to peak performance As an aviation pioneer, Carey D. Lohrenz learned what fearless leadership means in some of the most demanding and extreme environments imaginable: the cockpit of an F-14 and the flight deck of an aircraft carrier. Here, her teams had to perform at their peak--or lives were on the line. Faltering leadership was simply unacceptable. Through these experiences, Lohrenz identified a fundamental truth: high-performing teams require fearless leaders.
Since leaving the Navy, she's translated that lesson into a new field, helping top business leaders, from Fortune 500 executives to middle managers, supercharge performance in today's competitive business environments. In Fearless Leadership, Lohrenz walks you through the three fundamentals of real fearlessness--courage, tenacity, and integrity--and then reveals fearless leadership in action, offering advice on how to set a bold vision, bring the team together (as wingmen, not Top Gun mavericks), execute effectively, and stay resilient through hard times.
Whether you're stepping into your first leadership role or looking to get out of a longstanding rut, Fearless Leadership will act like your afterburner--rocketing you to ever-higher levels of performance.




EXCLUSIVE INTERVIEW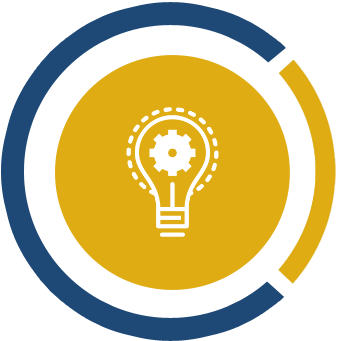 "I think there are three fundamental and necessary traits that every fearless leader has: courage, tenacity and integrity."
In this interview, Carey discusses:
• The main leadership lessons she learned while being the first female F-14 Fighter Pilot in the U.S. Navy.
• Keys to being on the leading edge.
• Life balance tools.
• How to remain relevant.