Bill Benjamin
| | |
| --- | --- |
| | TRAVELS FROM |
SPEAKING FEE RANGE ** Please note that while this speaker's specific speaking fee falls within the range posted above (for Continental U.S. based events), fees are subject to change. For current fee information or international event fees (which are generally 50-75% more than U.S based event fees), please contact us.


$10,000 to $15,000
PROFILE
Bill Benjamin
| | |
| --- | --- |
| | TRAVELS FROM |
SPEAKING FEE RANGE

*




$10,000 to $15,000
Bill Benjamin has the rare combination of a scientific and technical background with sales and senior leadership experience that makes him an ideal keynoter for analytical audiences.
Calling on his 25 years of experience in technical work, senior leadership and consulting, Bill Benjamin helps audiences understand how emotional intelligence can give them the tools to manage change and perform at high levels.
Bill Benjamin presents a fast-paced presentation full of scientific and applicable information about emotional intelligence and its role in helping organizations and individuals handle difficult situations smoothly and effectively.
No doubt when Bill Benjamin tells people he has advanced degrees in mathematics and computer science, they roll their eyes and get ready to be bored. But Benjamin in one of those rare technicians who knows how to work with and lead people, and has more than 25 years of experience as a senior business leader.
Benjamin is CEO of the Institute for Health and Human Potential (IHHP), a global research and learning company that helps organizations and leaders capitalize on the science of Emotional Intelligence (EI) and performing under pressure. IHHP has been selected by Profit Magazine as one of the 100 fastest growing companies in Canada, and is included in the top 100 list of high-growth Canadian companies.
Benjamin is very open about his struggles as a leader under pressure early in his career. Because of his scientific background, he researched how he could perform better, and now shares those same techniques to help others become better leaders. Once he applied these EI techniques to engage his team members, he ultimately grew a computer software business from $2 million to $75 million in sales.
The combination of Benjamin's practical nature and scientific approach to leadership make him a hit with all kinds of audiences, but particularly with analytical ones. Benjamin is co-author of the New York Times best-selling book, Performing Under Pressure.
ON SPEAKING
I want to leave them [audiences] inspired and believing that they can be better leaders, spouses, partners, parents, etc. – when they are under pressure.

What do you want people to learn from your presentations?

I want people to gain insights, tools, and strategies that they can put into practice to be a more effective leader under pressure; and learn from the mistakes I've made. I want to leave inspired and believing that they can be better leaders, spouses, partners, parents, etc. – especially when they are under pressure.
What kind of special prep work do you do prior to an event? How do you prepare for your speaking engagements?

I take time to understand the needs of the organization and the audience. I want to know:
What challenges is the group facing?
Where are they feeling pressure?
What are the business goals for this group? Where are they meeting their goals and where is improvement needed?
What's going on in their environment and culture – i.e. has there been a recent change, a missed target, or is this a "good to great" opportunity?
What behaviors do they want to see changed – what are their 10% performers doing well?
Is there specific theme for the event that I can tie in?
Has the group had other training, assessments, etc. that I can build on?

I will then take all this information and apply it in the program I deliver.

Have you had any particularly memorable speaking engagements / unusual situations arise while on the road?

A recent memorable speaking engagement was delivering the Performing Under Pressure program for a group of 100 U.S Marines. I don't' have a military background, so I was very nervous about whether I could connect our work to their challenges. The good news is I had lots of scientifically-based strategies to help me! I am pleased to say they loved the program, bought books for everyone, and have asked me to come back.
What types of audiences would most benefit from your message?

That's a hard question because everyone faces pressure. I have worked with Intel engineers in Russia, nurses, the IRS, student athletes at Georgia Tech, and many Fortune 500 companies. The audiences that benefit the most from our work are the ones that are part of an organization or a team that have a learning culture, where both the participants and their leaders are aggressive learners and come to a session ready to learn and engage.

Having said that, I've had many skeptical groups – NASA scientists, auditors, teachers, surgeons, etc. – that have told me my session is one of the best they have ever attended.

As a guy with a math degree, I was very skeptical at first too, so I get it!

Which of your keynote speaking topics are your favorites and why?

"Performing Under Pressure: The Science of Emotional Intelligence" – I've delivered this to over 10,000 people, and I've had so many stories from people telling me how it's helped them be better leaders better spouses/partners and better parents.

"Performing Under Pressure: Doing Your Best When it Matters Most" – It gives me great pride to put so much time and effort into writing a book, then have the book become a New York Times Bestseller and a highly-regarded keynote and training program.

What inspired you to start doing speaking engagements?

I spent 14 years at a computer software company, and I struggled early in my career with how to be an effective leader (I wasn't). Attending IHHP's "Performing Under Pressure and Emotional Intelligence" training programs made a huge difference for my career and personal life. After 6 years of applying the learning, I was inspired to leave a successful career in technology to share my experience with others.
While our work is "inside out" and it's key for people to gain insight and awareness about themselves, sharing examples and personal stories provides relevance, credibility, and inspiration for the content. And you have to have humor to make the learning fun!

How much do case studies, personal stories and/or humor factor into your keynote speech content?

These are very important. While our work is "inside out" and it's key for people to gain insight and awareness about themselves, sharing examples and personal stories provides relevance, credibility, and inspiration for the content. And you have to have humor to make the learning fun!
What are some of the successes you've helped clients achieve?

This is the cool thing about my job and the work IHHP does – we have impacted people in so many different walks of life.
Helped sales teams at Unilever reach their sales targets
Helped leaders at New York Presbyterian Hospital increase patient satisfaction and employee engagement
Enabled senior leaders at UnitedHealth Group – a Fortune 13 company – to drive their culture initiative deep into the organization.
Helped leaders at HBO create a more innovative and high performing culture
Provided training for leaders to handle conflict at International Teams, a charitable organization that works with trafficked and oppressed people around the world
How do you use your background in sales to inspire audiences?

It's interesting. With my background in technology, I work with a lot of analytical people and groups. And with a background in sales, I often deliver programs to sales and clients service teams. For these groups, I leverage my experience in sales – the ups and downs, the frustration with internal bureaucracy, etc. , along with my knowledge of sales language – quotas, pipeline, consultative selling, bluebirds, etc.
TESTIMONIALS
"What made Bill's session exceptional was the way he connected Emotional Intelligence to the 'warrior mentality' of the Air National Guard. Our work is war and combat, dealing with natural disasters and homeland security. We learned techniques to improve our ability to deal with tense and stressful conditions. In a couple of challenging situations after the session, my Squadron immediately put the techniques to use. You know a program is successful when you see people applying what they've learned! Thanks, Bill."
Air National Guard
"This program is having a very powerful impact on my life! By sharing his experience of applying Emotional Intelligence to his business and personal life, Bill inspired me to make changes in myself. Bill is a very passionate and effective speaker; I believe everyone could benefit from attending his presentations!"
Nextel
"Bill's presentation was one of the most inspiring I've ever been to—and I've seen a lot of presentations. Bill has a wonderful delivery style that combines intellect and emotion ... I could listen to him all day!"
YMCA of USA
"This program was a great way to kick off our conference. His passion and energy, combined with his knowledge of EQ in business make him a unique and powerful speaker—our executives were impressed and we are definitely going to invite him back"
Concentra Medical Centers
"Awesome presentation! Bill exceeded our expectations—his presentation offers a unique perspective on personal leadership. I like the way Bill brings science to our understanding of human behavior in an accessible and inspiring way. This session helped our people think differently about their personal relationships, their motivation and their performance. Bill's enthusiastic presentation really made a difference for our team."
RBC Royal Bank
"This was a wonderful learning experience! Bill is an energetic and motivating speaker, with a style that is very real and authentic. He took time to understand our group and incorporate issues that they are facing right now. We wanted someone who would challenge us to think differently and motivate us to find ways to improve ourselves; Bill delivered!"
York Regional School District
"Bill's speech was absolutely phenomenal and was enjoyed by all delegates and sponsors. It was a perfect start to the conference and I am still receiving positive feedback till this day!"
Schulich School of Business
Partial Client List
Air National Guard
Alcon Labs
Avaya
BlueCross BlueShield
Chicago Mercantile
Exchange
CIBC
Durham Police
Eli Lilly
Federal Reserve Bank
Franklin Templeton
Investments
GlaxoSmithKline
Hannaford Grocers
Intel
Intercontinental Hotels
HBO
Johnson & Johnson
Level 3 Communications
NASA—Johnson
Space Center
Nextel
Northern Trust
Novartis
Sprint
Pemco Insurance
Pershing
Pfizer
U.S. Army
U.S. Probation Office
Verizon
VHA Surgeons
Conference
Wells Fargo
YMCA
PROGRAMS
Benjamin leverages his technical background, as well as his sales experience, to share with audiences a practical approach that helps participants understand how the brain responds under pressure, and how to capitalize on that information for more effective leadership and performance. Benjamin is especially attractive to more analytical audiences.
Emotional Intelligence
The Science Of Leadership Under Pressure
Why do smart people fail? Why do technically brilliant individuals have trouble managing others and collaborating on a team? It is not because they lack intelligence or technical skills. Far from it. What they lack is a critical level of Emotional Intelligence (EI) and the ability to manage their own emotions and others' when they are under pressure.
Whether you are a formal manager or want to increase your individual performance (or both), this program will teach you the foundational principles and brain science of Emotional Intelligence (EI). You will become a student of human behavior: understanding what your brain does under pressure and how that affects your decision making and the impact you have on others.
In this emotional intelligence leadership course, you will increase your personal leadership by learning how to manage your emotions in your most difficult moments, enabling you to perform and lead at your best, and connect with others in a more meaningful way.
In this program, you will:
Learn the brain science of emotions that drives your behavior under pressure
Increase your awareness of the situations that put you at risk of having your emotions lead to unskillful behavior and poor decisions
Have the option to utilize our state-of-the-art EI360 feedback assessment to increase self-awareness of the 11 key EI competencies that drive your success
Learn practical strategies to help you respond more skillfully as pressure, tension and complexity increase
Identify patterns, triggers and emotional habits that either drive or derail your performance
Learn to suspend judgment—become 'more curious and less certain'—to effectively engage and influence others
Understand how to be an effective coach and help others develop the skills to perform under pressure
Practice techniques through interactive exercises and develop an action plan to put those strategies into practice
This training program will help you improve your own personal leadership by learning to manage your emotions and perform at your best when you are in high pressure situations. You will also gain critical skills that will enable you to influence and coach others, regardless of your position in your organization.
This program is the foundation of IHHP's learning curriculum for helping you lead and perform under pressure; it is followed by the Conversations Under Pressure and Reputation Under Pressure programs.
Conversations Under Pressure
Building Trust And Accountability
People want to make relationships work with their managers, teams, and peers. They want to give formal and informal feedback that improves accountability, clarity and performance. They want to bring their ideas and concerns to the table regardless of who is in the room.
To make relationships work, difficult conversations need to take place: giving feedback, championing an idea or holding someone accountable. Under the pressure to drive results, people often make these mistakes:
They forget the importance of building trust in their relationships during day-to-day interactions
They find reasons not to have the conversations they know they need to have
They never really have the Last 8% Conversation™
What is the last 8% conversation? Toward the end of the conversation when the pressure increases, many individuals choose to avoid (sometimes unknowingly) the last and most important part of the conversation—the part that really needs to be said.
This program will arm you with insights and communication strategies that will enable you to have conversations that drive results and build trust, even in pressure filled moments. It builds on the foundation of Emotional Intelligence and will enable you to:
Understand the importance and impact of three critical types of conversations: daily, difficult and courageous conversations
Leverage insight from the brain science of emotions to have more effective conversations
Learn techniques to have high impact Daily conversations that build trust and drive results, even in time-constrained, pressure-filled environments
Practice having Difficult and Courageous conversations in a way that allows you to speak your truth and get to the "last 8%", while not emotionally triggering the other person. Examples include:

Engaging people when rolling out change
Delivering bad news or saying "no" in a way that ensures a person is still valued
Providing continuous feedback about behavior, performance and culture
Managing up!

Build an action plan that can be applied to the conversations that need to happen
This may be run as a stand-alone program, but is best utilized as a part of a sustained learning curriculum that is preceded by Emotional Intelligence and followed by Reputation Under Pressure.
Reputation Under Pressure
Influencing Across An Organization
Is there a leader or team in your organization who, because of their reputation, continually encounters resistance to their ideas, suggestions or actions? Do these people have a reputation that opens doors for them or closes them? How much time, energy and money are negative reputations costing your organization? What would the difference be if people had more trust in others?
Most leaders don't realize that their reputation is an invisible force that shapes every decision that involves them:
How people listen to them
How seriously others take their arguments, suggestions or ideas
How fully people will commit to their vision and trust their direction
A strong, positive reputation has an extraordinary effect on the amount of trust, credibility, respect, and ultimately on the influence you have with others, regardless of their title, role, or responsibility. This influence allows you to be more effective because you are able to do more with less and to do it with more speed, efficiency and support.
What isn't as readily recognized is that not all moments are created equally when it comes to forging your reputation. In moments of pressure (which we call "17% moments"), your brain encodes information differently. Your brain is wired to vividly recall how people show up and impact you in those 17% moments. Therefore, what we do in moments of pressure has an outsized effect on the reputation that forms in the minds of others, and thus the influence we have with them.
Building on the Emotional Intelligence and Conversations Under Pressure programs, this program will provide you with the opportunity:
Examine the science behind the forging and reinforcing of your reputation to strengthen your impact as a leader.
Build a Reputation Map to help you understand your influence and uncover where your reputation may be serving or sabotaging you
Learn to identify and approach as opposed to avoiding difficult and reputation critical moments (the high pressure "17% moments")
Use a reputation index to assess the two key behavioral elements that drive your reputation: your levels of Heart and Edge
Develop a comprehensive action plan that allows you to build a strong leadership reputation and grow your influence in your organization
This may be run as a stand-alone program and will create a powerful learning experience. However, it is best utilized as part of a sustained learning curriculum that is preceded by Emotional Intelligence and Conversations Under Pressure program.
Leadership Reputation
We have found that most organizations and their leaders don't recognize that their leadership reputation is the invisible force that precedes them into every room they walk into, every meeting they are part of, and most importantly, that it shapes every decision that involves them. They have no clue that their reputation, especially under pressure, drives how people listen to them, how seriously they take their arguments, suggestions or ideas, and how fully people will commit to their vision, trust their direction, advocate for them and take the necessary actions to move things forward—all necessary elements of influence and effectiveness. Knowing this will change the way people think about reputation and its impact.
Effective Leadership In Organizations
Our research clearly shows that effective leadership in organizations requires people to have a positive and strong reputation. A leader's positive reputation acts as a force to attract others to them, gives them out-sized influence (important in a matrixed environment), makes their team want to move mountains for them, and propels them, their teams and their organization to the next level of performance. Research shows that reputations have a significant impact on effective leadership in organizations:
Employee Commitment: senior managers' and leaders' reputations can drive employee commitment up by as much as 41%
Career Success: 86% agree that working for a leader with a positive reputation was critical to their performance and career success
Employee Retention: 74% of people have admitted leaving an organization due to their manager's reputation
EXCLUSIVE INTERVIEW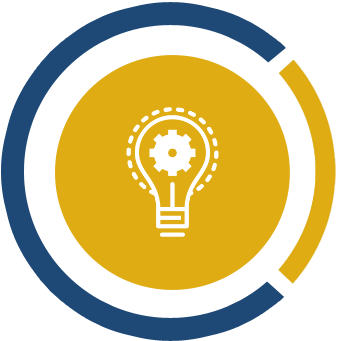 "We looked at the top 10% performers, and we discovered that the bottom 90% have a haphazard approach to dealing with pressure. The top 10%, though, plan and prepare, utilizing scientifically-based strategies to perform under pressure. "
In this interview, Bill discusses:

• How pressure moments affect our brain.
• How to identify pressure moments.
• What we can do to perform our best under pressure.