Aaron McDaniel
| | |
| --- | --- |
| | TRAVELS FROM |
SPEAKING FEE RANGE ** Please note that while this speaker's specific speaking fee falls within the range posted above (for Continental U.S. based events), fees are subject to change. For current fee information or international event fees (which are generally 50-75% more than U.S based event fees), please contact us.


$5,000 to $10,000
PROFILE
Aaron McDaniel
| | |
| --- | --- |
| | TRAVELS FROM |
SPEAKING FEE RANGE

*




$5,000 to $10,000
Youngest person to have ever served as a Regional Vice President at AT&T.
Appeared on Shark Tank for his crowdfunding real estate business, Tycoon Real Estate.
Expert on hiring, coaching, and nurturing Millennial talent, McDaniel provides unique insight into getting the most out of younger employees.
Founder of two successful companies and one non-profit organization, McDaniel has the experience of an entrepreneur but the youthful advantage of being a Millennial businessman.
Aaron McDaniel is an opportunistic business professional who saw a need in the business world and decided to fill it: a need for advice on how to succeed as a Millennial. McDaniel has made a name for himself as a specialist on the Millennial generation as employees and customers in today's world. He gains his insight from his success as a Regional Vice President at AT&T, from his many successful business ventures, and from achieving success as a Millennial business professional.
McDaniel entered the corporate world at a young age, becoming the youngest ever Regional Vice President at AT&T at the age of 27. He earned a place in the AT&T Diamond Club, which consists of the top 1% of AT&T sales managers worldwide. Since working at AT&T, McDaniel has undertaken several successful entrepreneurial endeavors. He is the Founder and former CEO of Tycoon Real Estate, a crowdfunding platform for which McDaniel appeared on ABC's hit TV show, Shark Tank. McDaniel was also the Co-Founder and CEO of Pong 360, an ecommerce company, and Founder of the Jill Wakeman Foundation for Equality, a non-profit organization.
McDaniel has taught a highly rated course on leadership at the Haas School of Business at the University of California, Berkeley. He is the author of the international best-selling The Young Professional's Guide to the Working World and The Young Professional's Guide to Managing, and he has been written about in Forbes magazine, U.S. News and World Report, and Bloomberg BusinessWeek.
ON SPEAKING
When hearing me talk, audiences come away with...WHO Millennials are, WHY they got that way, WHAT they want, and HOW to maximize what I refer to as their Gen Y ROI.

What do you want people to learn/take away from your presentations?

When hearing me talk, audiences come away with the Who/Why/What/How: WHO Millennials are, WHY they got that way, WHAT they want, and HOW to maximize what I refer to as their Gen Y ROI. I share specific strategies that help them maximize the return on investment they get from focusing on retaining and empowering Millennial employees and engaging Millennial customers. People get practical advice that is customized for their industry, company and unique business objectives and they leave feeling inspired to take action.
What kind of special prep work do you do prior to an event? How do you prepare for your speaking engagements?

I always customize my talks for my audience. In addition to spending my own time doing my own research, I ensure that I understand my client's objectives and confirm that they are achieved with my speaking material. I also connect with 3+ audience members to fully understand the biggest issues they are facing so that I can address them in my talk.
Have you had any particularly memorable speaking engagements / unusual situations arise while on the road?

Earlier this year I had the chance to speak at the Intercoiffure Atelier conference (the international salon and beauty industry owners association). Besides the fact that the audience was very different from my typical corporate clients, speaking at the conference gave me a unique opportunity to honor someone very important to me. For over 70 years, until the age of 91, my grandmother was a professional hair stylist working at a high-end salon near Stanford University. I found it only fitting to dedicate my talk to her and the amazing example she set for me in how to live a successful life. Standing in front of peers from her industry was a tremendous treat.
The success of your business or organization will be directly affected by your ability to engage Millennials.

What types of audiences would most benefit from your message?

The audiences who would benefit from my message are those that currently have or plan in the future to employ anyone from the Millennial generation, as well as anyone who wants to sell their products and services to Millennial customers. (So basically every company in every industry would benefit from hearing my message!) The success of your business or organization will be directly affected by your ability to engage Millennials. Let me show you how.
Which of your keynote speaking topics are your favorites and why?

While I love sharing about innovation, work-life integration, effective management tactics and more, the topic of Millennials and Inter-Generational Teamwork is my favorite because I have seen the profound effects my message has had on my clients' organizations.
As I sat in the audience I always imagined myself on stage. I love helping people and engaging with them, helping them solve their problems and learn how to improve their business.

What inspired you to start doing speaking engagements?

This will probably reveal to everyone that I am a big nerd, but I actually love conferences. When I sat in the audience at conferences back when I was working at AT&T, I was always energized, not only hearing the messages spoken on stage, but also the ideas that would come to me. I was able to take a breather from the day-to-day work I was doing to look above the clouds while learning something new.

As I sat in the audience I always imagined myself on stage. I love helping people and engaging with them, helping them solve their problems and learn how to improve their business. Then one day, I decided to go for it and share the messages I had; and I have never turned back since.

How do you keep your audience engaged and actively listening during your keynotes? Do you use case studies, personal stories and/or in your speeches?

As I mentioned before, part of how I keep my audiences engaged is by speaking their language. I customize the case studies and references to be applicable to their industry and I use the homework I do (talking to audience members ahead of time) to help me learn the right lingo and re-enforce my message the proper way.

I use video and other interactive content (with personal stories, pop culture references, humor and classic business references) to make sure everyone is engaged. If the time and speaking format permit, I love to have a Q&A session with the audience at the end of my talks (which I have done with audiences of hundreds of people), so I can really address what is on everyone's mind and tie-in the message I just shared with their day-to-day challenges and objectives.

What are some of the successes you've helped clients achieve?

While I always love to hear about far reaching executive-sponsored initiatives that spark positive change and affect hundreds or thousands of people all stemming from hearing my message, I also love to hear about the little things that people take from my talks. Those little "ah-ha" moments that lead someone to change how they manage that 1 Millennial on their team, or how my message sparks the implementation of one simple successful marketing strategy or new operational strategy that someone never considered before, are what really motivate me.

The fact that my message can help entire organizations but can also help individuals make little changes in how they do their job and approach work - that is what really inspires me to continue working hard for my clients.
TESTIMONIALS
In today's business climate, a new message is a must, and Aaron's delivery of the "thinking of the millennial" opened my eyes to how I need to change me! Aaron is the Stephen Covey of his generation!
-Frank Gambuzza, President, Intercoiffure America/Canada
I have found few that can top Aaron McDaniel. His topic around hiring, coaching and nurturing millennial talent is most timely and he executes on stage with style and grace. From the initial meeting to his post-session follow up, Aaron is world class... He does it all with humor and an easy to listen style that keeps people engaged regardless of age. If you are looking for someone to discuss how to blend millennials into the workplace, hire Aaron McDaniel, hire him now.
-Jack Hubbard, Chairman & Chief Sales Officer, St. Meyer & Hubbard
Aaron did his homework and customized his presentation to be relevant to the industry and to my company specifically. His understanding of and discussion around the Millennial generation is critical knowledge for every company and manager in today's workplace. Aaron's presentation style is relaxed and confident, which allowed him to really engage with the audience individually and as a group. Aaron was a true pleasure to work with, start to finish.
–Al Giobbie, Sr. Vice President, Provident Bank
Aaron was amazing to work with from start to finish. He worked with me to customize his talk for our group and really focused on what would be interesting and relevant for the audience. His session was really dynamic and engaging with multiple people coming up immediately to me after the talk to compliment the session. We would love to bring Aaron in again to speak to our group!
–Jenna Chen, Chief of Staff, Deloitte Consulting
In his session "Redefining Age in the Workplace: Diversity is More Than Just Ethnicity and Gender," Aaron McDaniel provided workable solutions... Participants learned tips that would be beneficial throughout their careers. McDaniel helped them understand the importance of being patient, stepping outside their comfort zones, making careful decisions and being open to career coaching. Attendees also left with a clear understanding of the value of collaboration among different generations in the workplace. In his session, McDaniel inspired millennials to become engaged and empowered to succeed and helped prepare them to lead those who will eventually follow in their footsteps.
— Sheron Rose, Vice President, Montgomery Area Chamber of Commerce
We had the opportunity to feature Aaron McDaniel at one of the Young Professional Networking events. Our members left feeling inspired to enact the strategies he presented during the event. His strong communication and facilitation skills were impressive. He provided invaluable insight and we look forward to collaborating in the future.
— Perrine Zen, President, Wells Fargo Young Professional's Network- San Francisco
Outstanding! Thank you for taking part and being a part of our leadership conference. [Aaron's] thoughtful presentation hit the minds and the hearts of all assembled. Clearly [his] message added the dimension to our gathering that was at the center of our vision for the organization.
— Donn Wadley, Rotaract District Manager
PROGRAMS
Experienced entrepreneur and expert on Millennials in business, Aaron McDaniel brings both his youthful energy and his strong understanding of what it takes to create and foster a successful business team made up of Millennial professionals.
With 80 million young professionals in the workforce today, it is essential to know how to work with and manage this new wave of potential employees, and how to get the greatest return on your investment when it comes to hiring them. McDaniel is uniquely equipped with the first-hand knowledge of how to hire, coach, and nurture millennial talent.
Maximize your Gen Y ROI
Combination of "The Future of Customer Engagement" and "Empowering Your Millennial Workforce" (listed below)- most popular among clients. Addresses how to attract/retain Millennial customer and empower Millennial employees (executive audiences)
The Future of Customer Engagement
Learn how Millennials think, what they value, how to appeal to them and how to develop Millennial customer loyalty (executive audiences)
Empowering your Millennial Workforce
Gain key insights and practical advice into how to get the most out of your Millennial employees and set them on the right track to be the future leaders of your organization (executive audiences)
Intrapreneurship & Innovation: How to drive lasting change & results through innovation.
Learn how to develop an entrepreneurial spirit within your organization (with effective implementation of Silicon Valley mindsets & process) (all audiences)
Work-Life Integration
It's no longer work/life "balance" - the two are fully intertwined with the demands of today's market and mobile technology. Learn how to deliver top results at work while maintaining the life outside of work that you have always wanted (all audiences)
The Young Professional's Guide to the Working World
College doesn't teach you how to be successful in professional work environments. Get the proven playbook for how to build the foundation for a successful career (Millennial/Young professional audiences)
How to Be the Boss
Being a young manager is tough, especially when you are managing your ex-peers and people your same age or much older and with more experience than you; excel as a young manager using the framework discussed in this session (Millennial/Young professional audiences)
60 Days to Success
People change jobs every 2-3 years. With each change you are expected to hit the ground running and contribute to your organization, which is often difficult. This session outlines the Who, What, When, Where, Why and How of getting any new job on the right track from day 1. (all audiences)
BEST-SELLING BOOKS
THE YOUNG PROFESSIONAL'S GUIDE TO THE WORKING WORLD
School does not teach you how to be successful at work.
The Young Professional's Guide to the Working World provides important insights on the topics essential to success within the first 5-10 years of any corporate career, including:
How to get promoted faster and drive results not matter what your industry or job title
The 25 attributes all successful young professionals possess
How to avoid being a DOPE (someone who Disses Opportunity, Potential & Earnings)
The keys to becoming a STAR in your career (someone who is Savvy, Tenacious, Adaptive & Resourceful)
How to create and implement a career development plan
Leveraging mentoring to ensure career success


THE YOUNG PROFESSIONAL'S GUIDE TO MANAGING
One of the hardest challenges in anyone's career is transitioning from being a employee responsible yourself to a manager responsible for others.

The Young Professional's Guide to Managing fills this void with a mix of relevant tips and stories. It is an essential guide for all new managers and emerging leaders, providing insights, including:

How to successfully transition to being a manager, from the very first day
The 10 skills all young professionals must develop to thrive as STAR managers
Managing people of different generations
How to hire, develop, and lead teams to incredible results
Advanced strategies for young managers, including how to fire under-performing employees and how to squash office politics
EXCLUSIVE INTERVIEW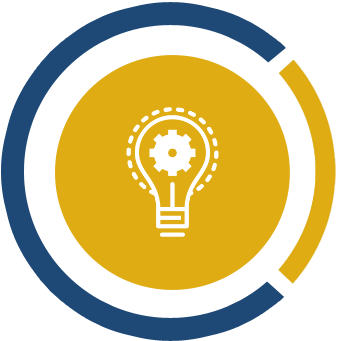 "Many people label Millennials as disloyal, but this is not entirely true; it's just harder to earn a Millennial's loyalty."
In this interview, Aaron McDaniel discusses:

How to secure the loyalty of Millennial talent and customers.

What Millennials need to understand about work.

Tips for Millennials who are taking on leadership roles.